Following a successful tour of Middle Child's new production in the North of England, Modest finally comes to the Kiln Theatre.
Modest recounts the life of Elizabeth Thompson, who broke the glass ceiling in Victorian England as one of the few successful painters of her generation. She was a war artist, a role unheard of for a woman of the time. She astounded the art world with her painting Roll Call, which she exhibited at the Royal Academy Summer Exhibition in 1874. The picture was so popular that a policeman had to be stationed next to it to control the crowds. Queen Victoria purchased the painting, and Elisabeth was catapulted into stardom. Five years later, she fell two votes short of becoming the first woman elected to the academy.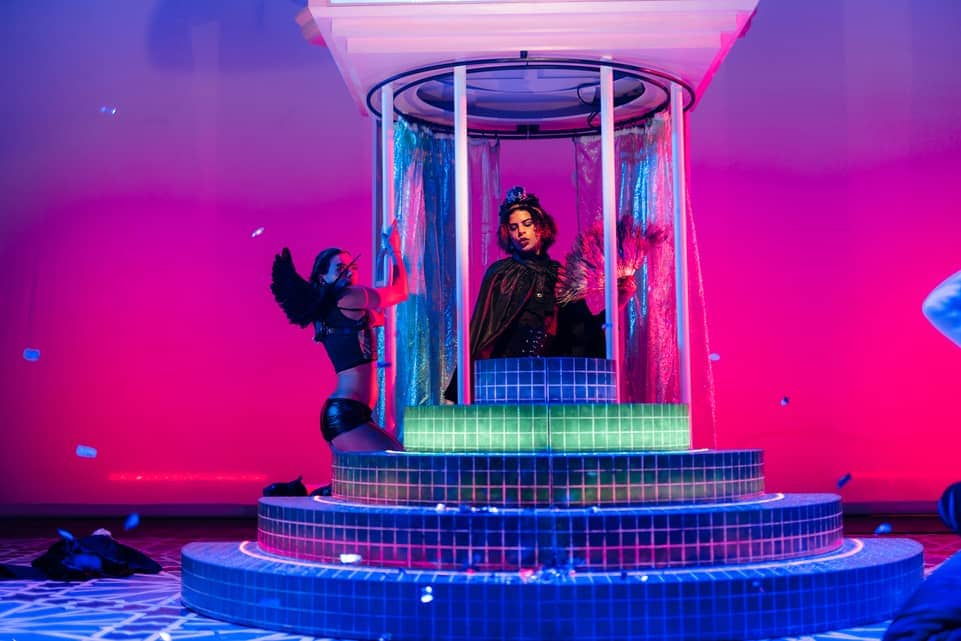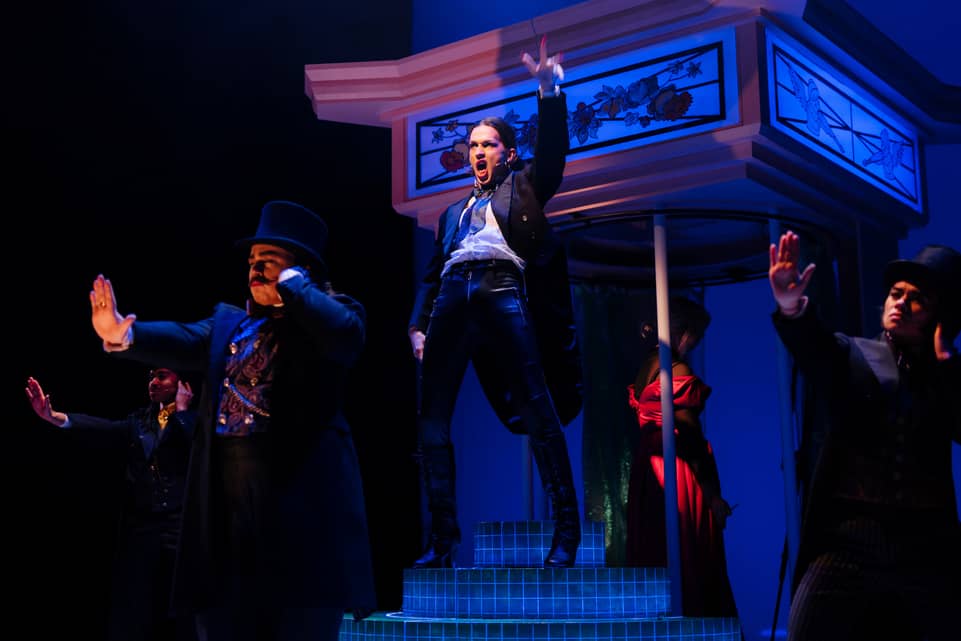 During this time, Elizabeth shouldered the hopes and dreams of women across the country, simultaneously fighting against the men in top hats with mutton chop beards, with their strict morality and apparent hypocrisy, as she excelled as one of the few successful female painters of the time.
Modest tells Elizabeth's story with a cast featuring the UK's hottest drag talent.
This raucous drag king cast delivers a mashup of Victorian Music Hall, theatre and cabaret as they perform a "forensic evisceration of staid 'respectability'" (The Stage 4 Star Review).
Emer Dineen (Pecs, Haus of Dons) is Elizabeth. The roles of the Royal Academy members are performed by some of the UK's most exciting drag artists as drag kings: LJ Parkinson (The Man Who Fell to Earth, Death Drop) aka Louis CYfer; Fizz Sinclair (Mulan Rouge); Isabel Adomakoh Young (Heartstopper, Netflix); Jacqui Bardelang (Sink the Pink, Mulan Rouge); Libra Teejay (When All Is Said) are the cast of Royal Academicians and multi-role as the women in Elizabeth's life.
Modest runs from 29 June – 15 July 2023 at Kiln Theatre, 269 Kilburn High Road, London NW6 7JR, United Kingdom.