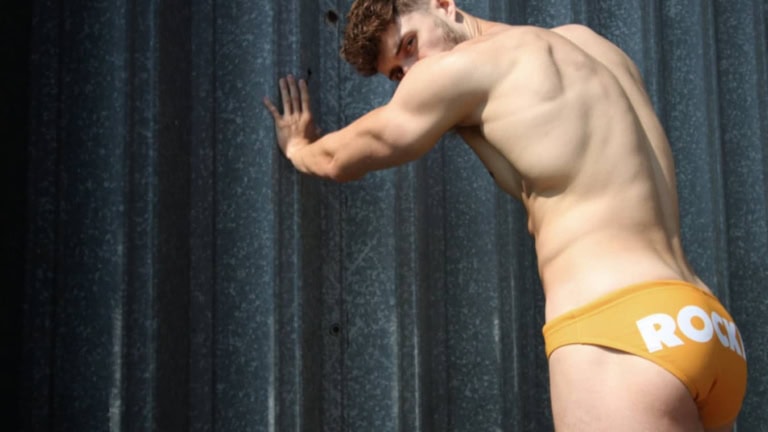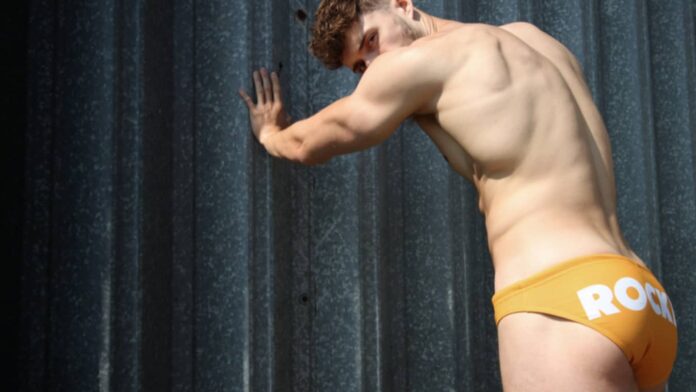 Welcome to CLOCKEM ROCKEM, a top choice for men's swimwear.
Discover a world of style with the CLOCKEM ROCKEM swimwear collection.
Step into a world where style and confidence meet. CLOCKEM ROCKEM presents carefully crafted men's swimwear that caters to your unique taste. Explore the range as you dive into a sea of options that complement your style.
CLOCKEM ROCKEM's men's swim shorts are guaranteed to stand out no matter where you are. Whether surfing waves along the beach or swimming in your local pool, this swimwear exudes style and helps you to look your best where it matters most. Prepare to make a statement with swimwear that exudes confidence.
Unmatched comfort in swimwear for effortless beach days.
Comfort is key when it comes to enjoying the sun and sand. That's why meticulous attention has been paid to the craftsmanship of these swim trunks. Each pair is designed to offer unrivalled comfort, ensuring you can easily move in and out of the water. Experience the freedom of quick-drying fabrics that keep you feeling fresh throughout your beach adventures, no matter how wet they might get.
Many brands sell swimming trunks that look great but don't. CLOCKEM ROCKEM swimwear will perform to your desired level, as this men's swimwear is designed with function in mind.
What's so special about CLOCKEM ROCKEM swimwear?
They understand that finding the perfect swimwear is about more than just style. Their swimwear is designed with special features that set it apart. Here's why this swimwear is truly exceptional:
Double-lined for privacy:
The double-lined swim trunks provide extra protection and ensure you feel confident and secure while enjoying your time in the water. Say goodbye to any worries about transparency and embrace carefree moments at the beach or pool.
No unsightly labels:
Nothing ruins a good pair of swimming trunks like an ugly label sticking out of the back. They have created these brand-new trunks without distracting and uncomfortable labels.
Flattering fit:
Finding swimwear that flatters your unique body shape can be challenging. ROCKEM swim trunks are meticulously designed to provide a flattering fit for every body type. With carefully tailored waistbands and adjustable features, the swimwear accentuates your best features.
Great pricing:
High-quality swimwear should be accessible to all. These products are offered at great prices, ensuring you can enjoy premium-quality swimwear without breaking the bank. Everyone deserves to look and feel their best, and the pricing reflects a commitment to making that a reality.
Unleash your style with a range of colours.
Express your individuality and showcase your style with a range of swimwear designs. The collection offers a variety of colours to suit every season and preference. Whether you prefer a vibrant tropical vibe, a classic striped look, or a sleek monochrome aesthetic, CLOCKEM ROCKEM has the perfect swimwear to match your style and help you stand out. The range is continually expanding, so please look through the shop and see what's on offer.
Find the perfect fit for your body type.
Everyone deserves swimwear that fits perfectly, enhancing their natural shape. CLOCKEM ROCKEM swim trunks are available in various sizes, ensuring a comfortable and flattering fit for every body type. With an adjustable waistband and a bikini fit, the swimwear provides both style and functionality. Feel confident and embrace your unique physique with swimwear accentuating your best features.
Embrace your style with CLOCKEM ROCKEM.
CLOCKEM ROCKEM wants you to join the community of confident individuals who pridefully express their style. Embrace the combination of fashion and comfort with this premium swimwear collection. Discover swim trunks that perfectly align with your personality and elevate your beach or poolside look.
CLOCKEM ROCKEM is here to redefine your swimwear game and empower you to embrace your unique style. Look at the CLOCKEM ROCKEM trunk range and see if you can find the product you are looking for.
CLOCKEM ROCKEM swimwear can be found at

https://www.clockemrockem.com/