Copenhagen Pride is creating a more sustainable event while promoting human rights and LGBTI+ equality! A major step is that The Copenhagen Pride Parade will become the first Pride Parade in the world to change to use 100% electric vehicles.
The climate crisis is a human rights crisis.
In recent years, Copenhagen Pride has taken several steps to become a more sustainable event, such as opting for reusable cups and biodegradable confetti. This is part of a long-term strategy for the organisation, which recognises the importance of coming together for a greener future.
Several studies have shown that LGBTI+ people are impacted particularly severely by the climate crisis, and reversing the damage is a shared responsibility.
"The climate crisis is absolutely an LGBTI+ crisis, and worldwide, our communities are often affected more severely than others. Displacement, homelessness, poverty, exclusion and poor mental health can all be directly linked to the climate crisis, and it is our responsibility to take the lead in this area," says Lars Henriksen, political chairperson of Copenhagen Pride.
Fully electric fleet
The trucks in this year's fully electric fleet are manufactured by Volvo Trucks, one of the leading partners of Copenhagen Pride. After launching the first electric trucks in 2019, and already with a full range of electric trucks in series production, Volvo has taken the lead in the market for heavy electric trucks after the first quarter of 2023, both in Europe and North America.
Volvo Group say that they strive to create an inclusive culture where everyone can contribute to the company with their full potential and be accepted for who they are. The company engages in Pride around the world and is passionate about diversity, they believe a diverse and inclusive culture boosts their organisation and helps them perform better.
A total of 30 trucks have been prepared for the Copenhagen Pride Parade, complete with trailer and safety fittings by TIP. These can drive the whole Pride Parade with sound systems, toilets, and DJs powered by the truck battery, all with zero emissions.
"We will work together with other Partners to minimise the carbon footprint of the whole event and be as sustainable as possible at all opportunities." – Copenhagen Pride
Responding to the climate crisis is a journey rather than a destination, and the shift to electric trucks in the Copenhagen Pride Parade is one step towards a greener and more sustainable event. "Making this change is one part of our long-term strategy, but it is vital," explains Steve Taylor, Head of the Secretariat at Copenhagen Pride. "For many people, the Pride Parade is synonymous with our organisation – and with good reason! It is loud, colourful, and a political statement for equality. This new initiative is a very visible demonstration of our commitment to do our part to secure a better and greener future for all. It is also the perfect embodiment of our theme of Come Together, where we want to emphasise how far we can go when we work together."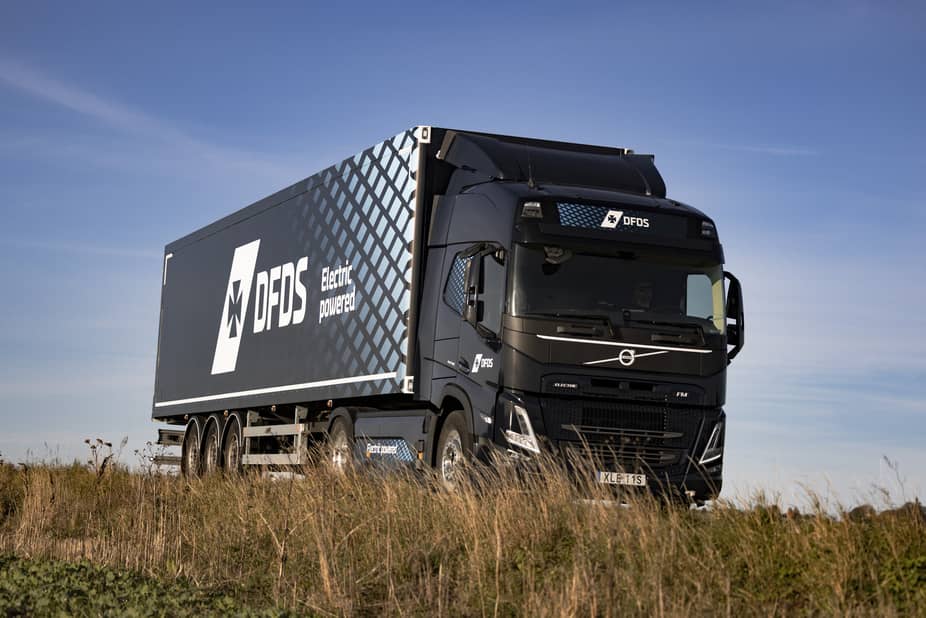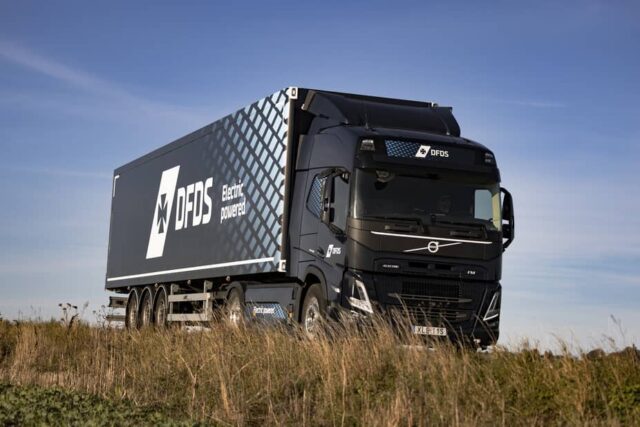 Facts
The Greener Parade Project is a collaboration between Copenhagen Pride, Volvo Trucks, DFDS and PrideUP to deliver the world's first Pride Parade to pivot to all-electric vehicles.

On average, an eTruck saves DFDS 52.3 tonnes of CO2 emission a year.
Copenhagen Pride Week takes place from 12-20 August and Copenhagen Pride Parade 2023 takes place on 19 August, starting at Frederiksberg Rådhus and moving through the city to end up at Rådhuspladsen.
For more information about LGBTI+ rights and the climate crisis, read these articles by Earth Day, Down to Earth and the Carbon Literacy Project.