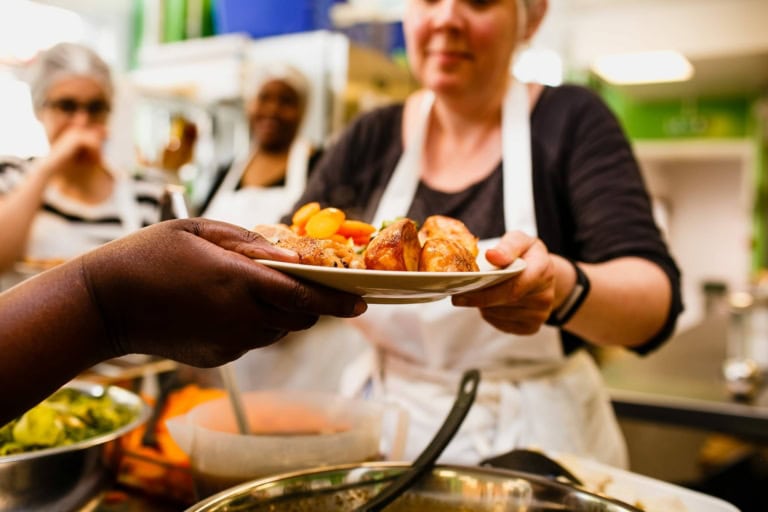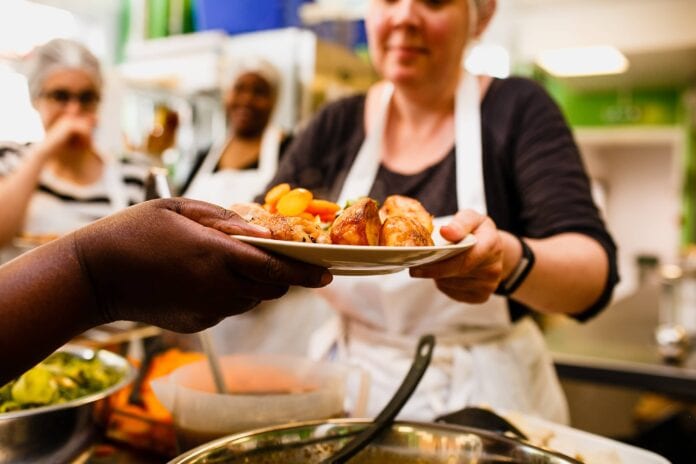 The Food Chain was founded on Christmas Day 1988 when a group of friends got together to cook and deliver a Christmas Day meal to people living with HIV in London. It was a simple gesture of support and friendship during some of the worst years of the HIV/AIDS epidemic. Thirty-five years later, The Food Chain still holds strong to that same idea: that food brings people together.
Today, HIV looks very different. But when affected by ill health, poverty, poor housing, discrimination and isolation, those living with HIV often struggle to access the food they need to stay well. This means that our services are needed in 2023, just as they were in 1988.
The Food Chain delivers meals and groceries and offers cookery and nutrition classes, and communal eating opportunities to people living with HIV in London and their dependents. Inspired by our practical response, hundreds of volunteers deliver our services supported by a staff team of seven. Together in the last year, we sent 1,452 grocery deliveries to 862 people and served 1,299 hot meals to 123 people.
"Whenever I attend Food Chain, I always feel so well connected to my peers and also receive well-tailored help and support, which continues to give me hope for the future."
Every Service User is referred to us by a health or social care professional who has identified them as being in a nutritional crisis. Each of them receives a personalised nutrition care plan designed by one of our HIV Specialist Dietitians specifically to meet their needs. By offering a tailored package of support at the appropriate time, we help people to lead healthy, independent lives. We also use this opportunity of contact to make informed onward referrals for support on housing, mental health, benefits, physical wellbeing and many more.
"I have felt a great lift, and I have tears in my eyes. I think Food Chain is amazing. I was feeling so isolated before."
2023 has begun with some changes at The Food Chain as we face some unprecedented challenges. The price rises in food and energy have hit all the users of The Food Chain's services hard over the past year, following on from the very difficult and unique circumstances of the pandemic. With grocery price inflation in the UK hitting a record high of 16.7% in January 2023, we have this year reluctantly introduced a cap on the number of referrals we can accept.
With no statutory funding, The Food Chain relies on community fundraising for a significant part of our income. By contributing to our cause, whether it's just once or as a regular donor, you're joining a community of people who are helping to feed the fight against HIV.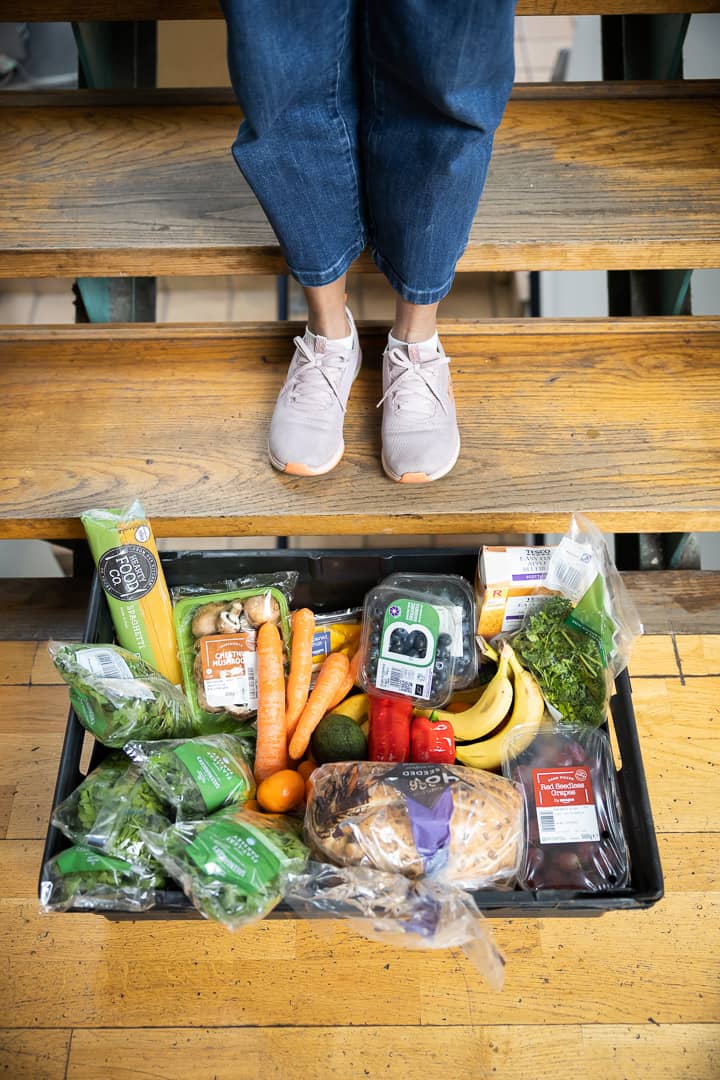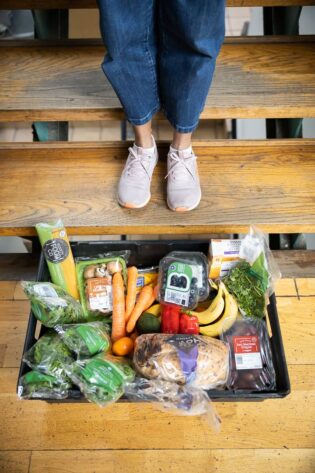 £10 pays for two tailored meals at our Eating Together service.
£50 buys one grocery delivery for someone who is unable to shop or can't afford to eat the appropriate food necessary to live well.
£100 buys enough formula milk for a parent living with HIV to feed their baby for 2 months.
£190 pays for one Eating Positively class, delivered by HIV Specialist Dietitians, supporting a dozen people living with HIV to learn how to use nutrition to better manage their health.
"This is the most confident and happy I've been since starting HIV medicine."
You can sign up to donate here cafdonate.cafonline.org/589#!/DonationDetails
Find out about our events here www.foodchain.org.uk/events/
Join our volunteer team at www.foodchain.org.uk/get-involved/volunteer/
The Food Chain has lived through many challenges over more than three decades, and although these are very hard times, we remain to ensure people living with HIV in London can access the nutrition they need to get well, stay well and lead healthy, independent lives.
"Please know that this has helped me in so many ways. From being homeless, with nothing, to now [finding] help and support. I can't tell you how thankful I am for every part of The Food Chain. You are truly a part of my newfound strength and determination to be "Me" again."
– Anna Brewster –