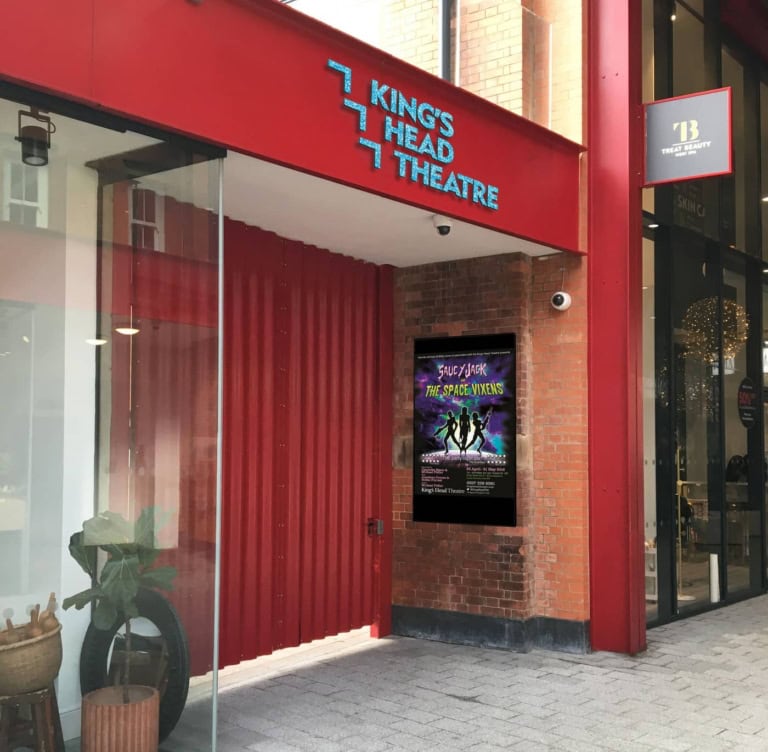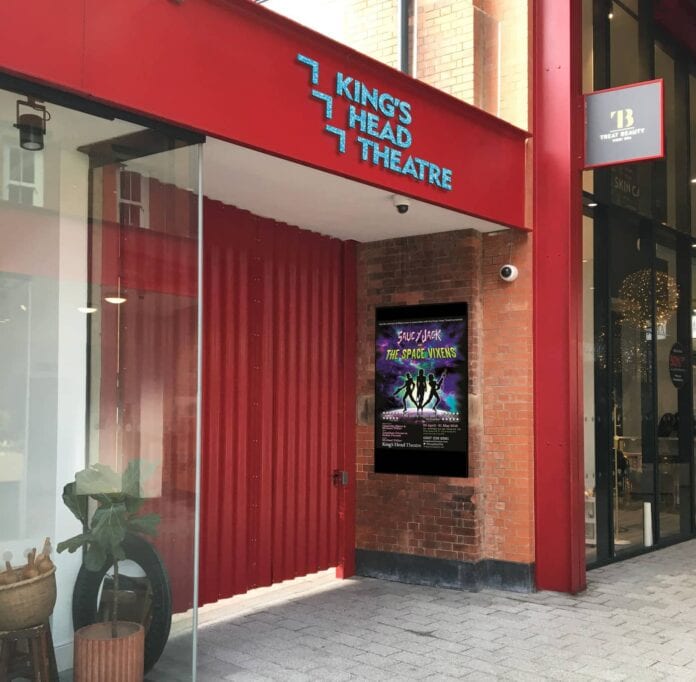 The King's Head Theatre charity has announced they will be closing their home of 53 years on 13 August 2023 and moving into a custom-built new theatre immediately behind the existing venue in Islington Square, with an opening date and programme to be announced.
The final season in the pub theatre will be Guest Artistic Director David Cumming's season, following Arts Council England funded Takeover seasons from Isabel Adomakoh Young, Tom Ratcliffe and Tania Azevedo. The new venue features a 200-seat auditorium and a 50-seat cabaret space, with contractors already on site.
The charity has simultaneously launched a dedicated production fund, the Angels of Angel, which will support the theatre in commissioning and producing new work, inviting donors not only to support innovative work to be produced at the King's Head Theatre but to join a community of like-minded theatregoers and supporters through ongoing networking events. Inaugural donors will be offered the opportunity to 'sponsor a stair' in the new theatre, each dedicated to a standout show from 53 years of the theatre's history.
The final performance in the pub theatre will be a celebration gala with performers including Mark Gatiss, Ian Hallard, Dame Janet Suzman, Linda Marlowe and Le Gateau Chocolat, each reviving roles they played at the King's Head Theatre's original home.
Previous artistic directors Dan Crawford (founder), Stephanie Crawford, Adam Spreadbury-Maher and Mark Ravenhill were integral to the theatre's reputation as a breeding ground of new talent and helped launch the careers of Maureen Lipman, Hugh Grant, Richard E Grant, Steven Berkoff, Tom Stoppard, Joanna Lumley, Bryony Lavery and Victoria Wood. Many of the pub theatre's productions transferred to the West End, including Mr Cinders, Wonderful Town, Artist Descending a Staircase, Vieux Carre and Coming Clean. In 2010, KHT won an Olivier Award for Best New Opera for La Boheme. The theatre also co-produced the immersive show Trainspotting Live which celebrates its tenth anniversary this year.
Acclaimed for its work developing theatre directors through its Trainee Resident Director Scheme, which was awarded the Queen's Golden Jubilee Award for contribution to the Arts.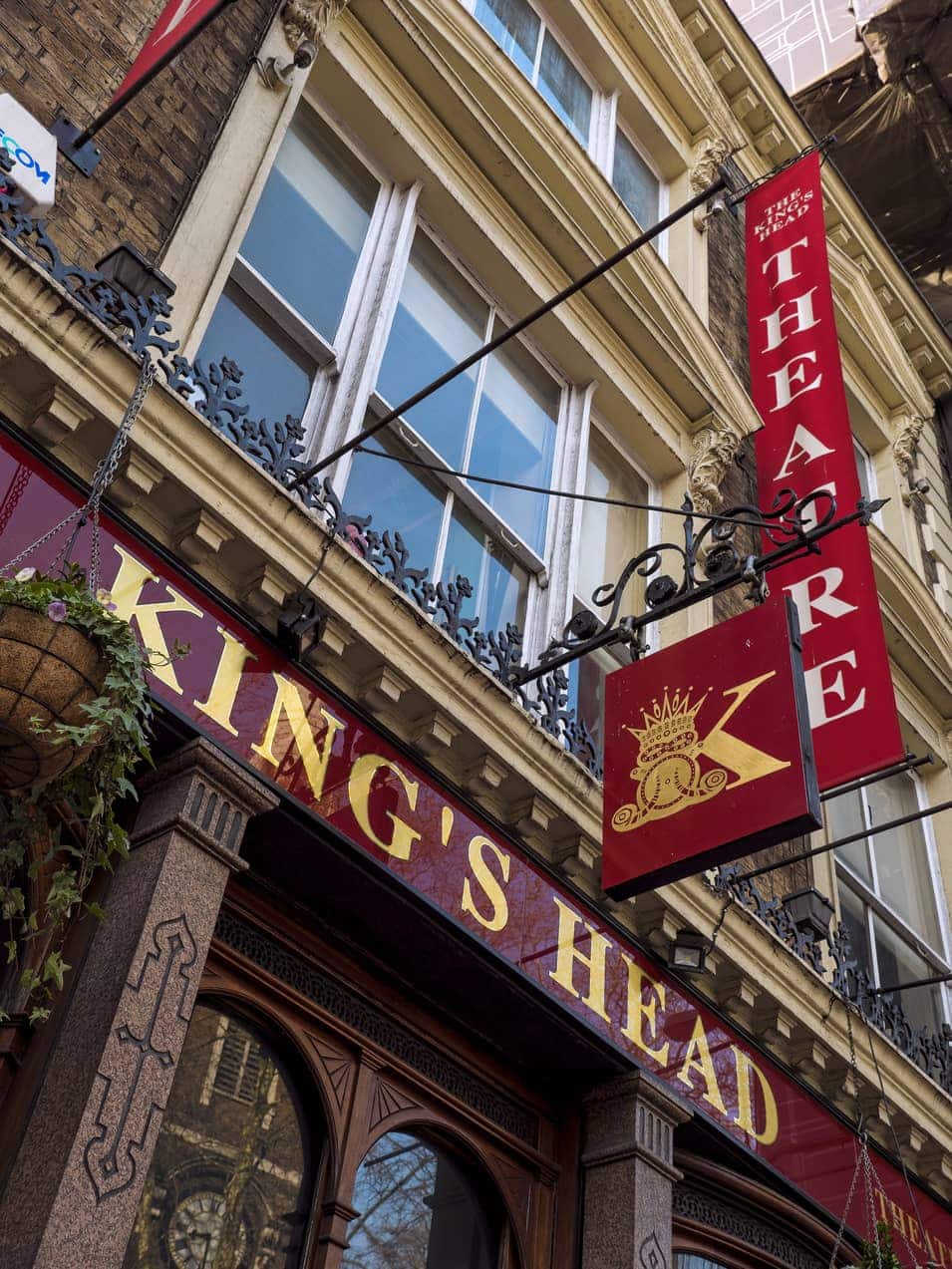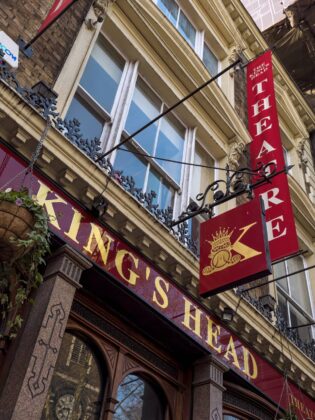 James Seabright, Chair of Trustees, told QX, "Next month, we will bid a bittersweet farewell to London's original pub theatre at 115 Upper Street as work continues at the new King's Head Theatre next door at Islington Square. The amazing opportunity for the charity to move into a new home that will stand it in good stead for the next five decades has been made possible by a dream team of partners. They have worked closely with the charity over the challenging pandemic years to keep the vision on track, including key funder the Mayor of London through Round Three of his Good Growth Fund, our current landlords Young & Co's Brewery, our future landlords Cain International, the brilliant burghers of Islington Council, and the visionary designs of architects S&Co and PUP."
Sofi Berenger, Senior Producer, added, "It's incredibly exciting to be looking towards the future of the new theatre and the future of being able to produce new work on our stage through our Angels of Angel network. Our aim is to create a theatre space that can truly respond and react to artists and audiences, heralding in a new era post-pandemic. We are also making sure to look back, reflect, honour and celebrate everything and everyone that has made King's Head Theatre one of the leaders of London's Fringe and independent theatre for 53 years."
The King's Head Theatre team, led by Senior Producer Sofi Berenger, with Interim Capital Project director Louise Chantal, will guide the organisation through the transition and opening of the new theatre, with opening dates and programme to be announced. Although no new artistic director will be appointed in the short term, following the success of the Takeover, the trustees are exploring extending this model to programme future seasons. More details on the new theatre, the closing of the pub theatre, and the Angels of Angel campaign are all on the website www.kingsheadtheatre.com