La Cage aux Folles comes to Regent's Park Open Air Theatre, and it's the 'big musical' of their 2023 season, which runs from 29 July – 16 September. Amongst the cast, as one of the Cagelles, is JP McCue, better known as the drag queen Mary Mac, the tartan-wrapped Scottish Songstress, who performs throughout the UK in legendary cabaret venues such as The Royal Vauxhall Tavern and The Two Brewers. JP has many theatre credits, including the first national tour of Everybody's Talking About Jamie last year. QX spoke to JP about the show.
Did you decide to audition for La Cage aux Folles, or did they approach you?
The minute I saw Regents Park Open Air Theatre were doing La Cage aux Folles this Summer, I said to myself, I have to be seen for this. They were really keen to have performers from the cabaret/drag scene as part of the production, so thankfully, it all came together, and I got into the room, dolled up to the nines, sang my little lungs out for them, and they offered me the role.
Over the years, you've built a strong following as the cabaret drag queen Mary Mac. How does this move fit in with your career ambitions?
I am so grateful for and thrilled with my work on the cabaret scene, especially over the last couple of years. Now that there are incredible opportunities to use my Musical Theatre training combined with my skills in cabaret and drag together for theatre work, it is a real joy to me. I hope to continue to do more theatre in the future alongside, of course, my cabaret gigs.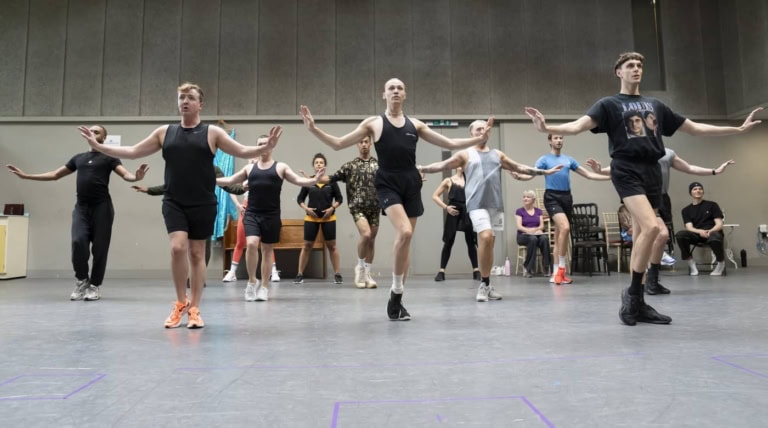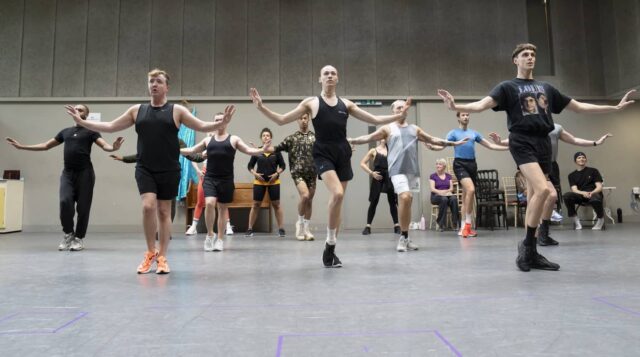 Can you describe the process of transforming into a Cagelle for the show and how much of Mary Mac will be on stage?
It's a very different aesthetic from my usual drag looks, being a Cagelle, and I absolutely love all of it! There are hints of Mary, definitely with my voice, as there is no changing that now no matter how hard anyone tries! I'm certainly doing things I've never done in any of my shows before!
Will you be performing any big dance routines as a Cagelle?
All of them! Honestly, if you think I move around a lot in The Mary Mac Medley, that's nothing compared to what they've got me doing in this show! The Cagelles Can Can is a spectacle!
How are rehearsals going, and what are you looking forward to most about performing in La Cage aux Folles?
Rehearsals have been so wonderful, hard work, non-stop, but wonderful! The whole team on the show are insanely talented, creating a new, very Queer, beautiful version of this classic piece.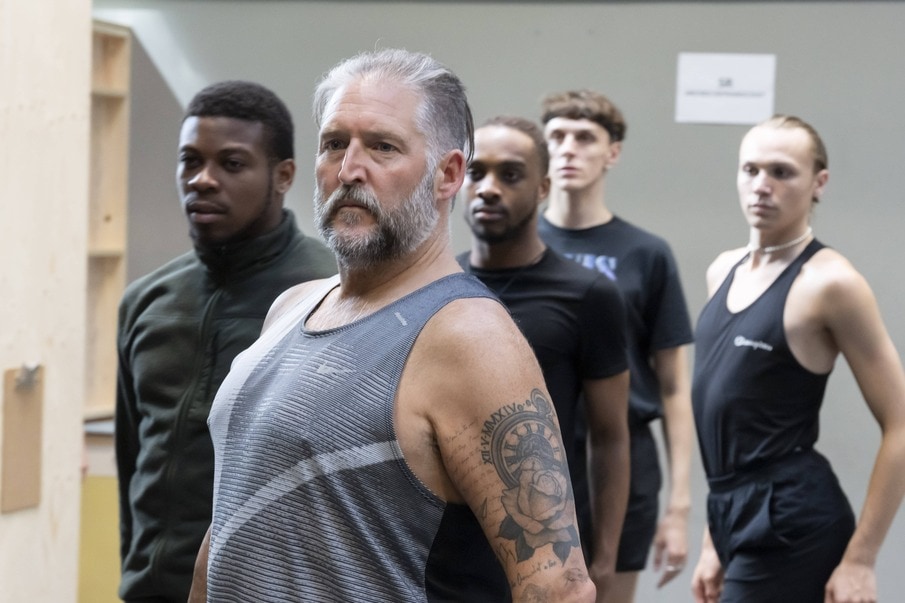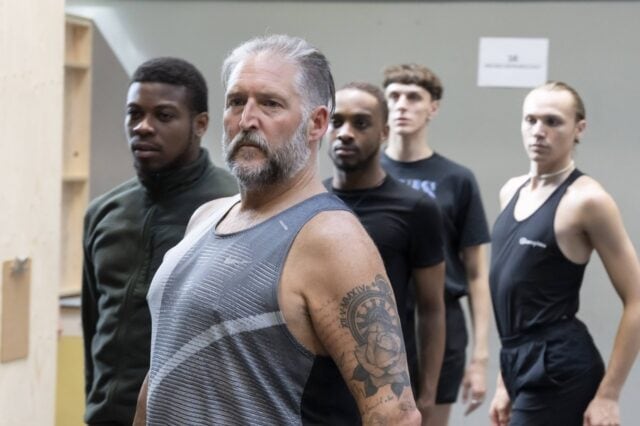 Can you share any behind-the-scenes secrets?
I don't want to spoil the magic or any of the madness, but my tap shoes have been polished, my hamstrings have never been so loose, and La Cage aux Folles at the stunning Regent's Park Open Air Theatre is not to be missed!!
La Cage aux Folles runs from 29 July – 16 September at Regents Park Open Air Theatre, The Regent's Park, Inner Cir, London NW1 4NU, United Kingdom.