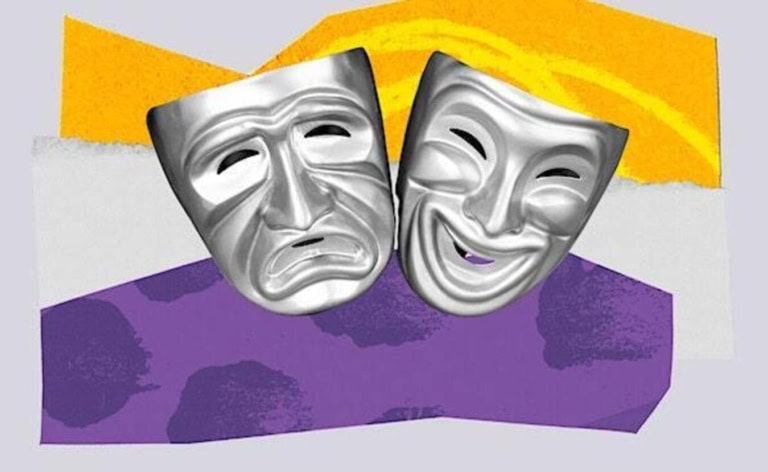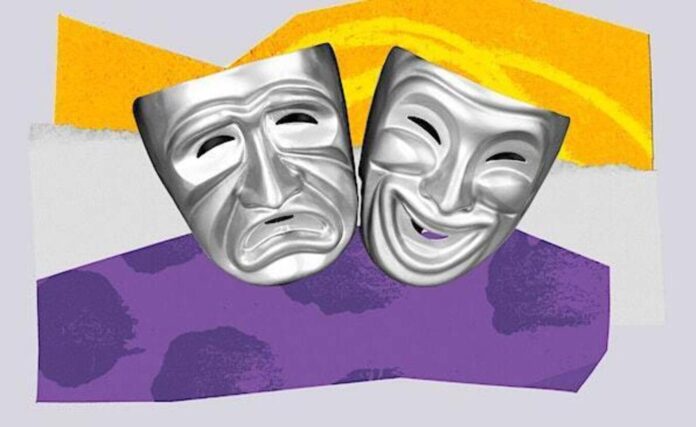 My name is Beckah Turbett, and I am one hell of a box ticker! Queer, Trans Identifying, Immigrant, Neurodivergent, Disabled and a "Carny Kid" to boot, what else would I be doing than trying to champion the underdog through the power of theatre!?
It was at drama school in 2018, amongst the Judith Butler books and classes on devising with the wonderful Milk Presents, that I decided to take my dancing years and mix it with my love of genderfuckery and create the "drag-queer" character of Valentin Smyth. Unfortunately for Mx Smyth, lockdown came, and their packer got well, packed away for the next few years. It was only through fortune and privilege that, throughout that horrendous time, I was able to develop my art in person with a wonderful peer-led drama company for young people. The bonds we formed there were so strong and the community so nourishing that when this finally ended, I knew that this was something I needed in my life. However, with so many queer spaces closed due to lockdown and drama classes and workshops being so expensive, this was prohibitive for me. I felt even more alienated after lockdown than during -everything was so accessible when it was online!
I took to the internet and to Non-Binary London, a Facebook (or is that Meta these days?) support group/community for persons who identify outside of society's expectations of binary genders, and asked if folks would be interested in a drama group for the community – this was met with surprising positivity, and I realised I was not the only one facing the no money = no creativity problem.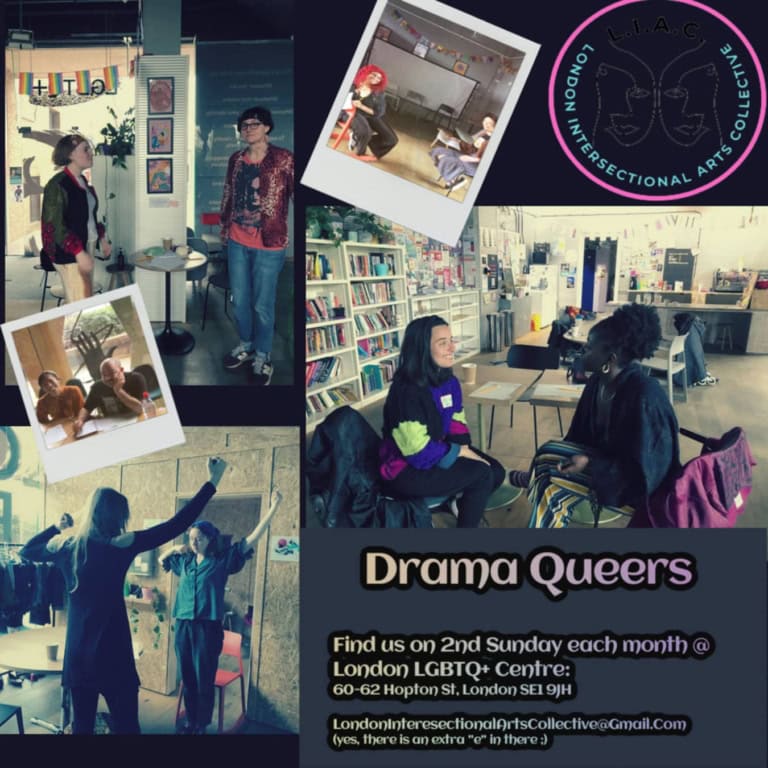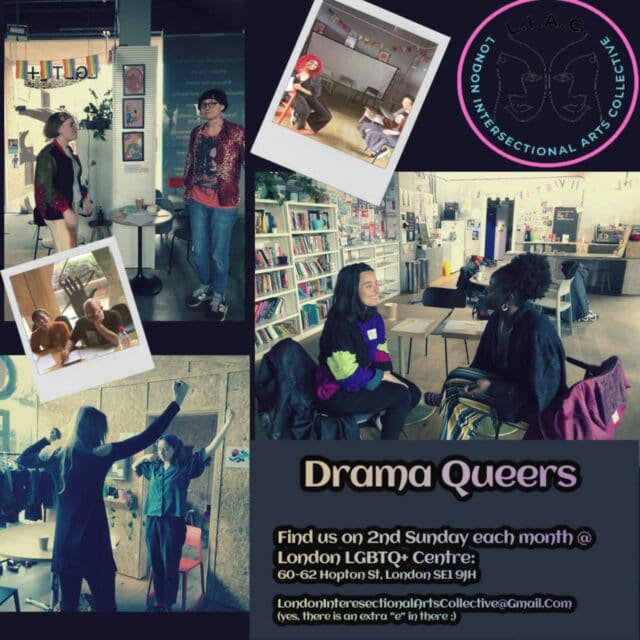 I was fortunate enough that at that time, my friend and I were organising Speed Dating sessions at the LGBTQ+ Centre in Hopton Street, and I asked them if we could have some space for a drama group. The folks at the centre were, as always, wonderful and offered a regular spot every second Sunday of the month – I have been facilitating workshops now for over a year in this space.
It was a godsend that they were able to offer the space for free – allowing me to offer the sessions for free, also. This has meant there have been folks from all walks of life, from asylum seekers to students to doctors involved, and their employment status, residential status, sexuality, gender, race, age, dis/abilities have not mattered. Creating a safe space and a welcoming and creative community has been the focus.
Every session is different – we write, devise, and work on scripts, and for the past few months, some of the group have been working on the show I wrote called Gary. This came to fruition when I tried to find trans-written plays for us to use in sessions, but the lack of options was overwhelming! I decided to write one for us to use, and with the help of "Drama Queers", Gary will not be performing at venues across London over the Summer, starting with The Cockpit on August 10th at 9 pm.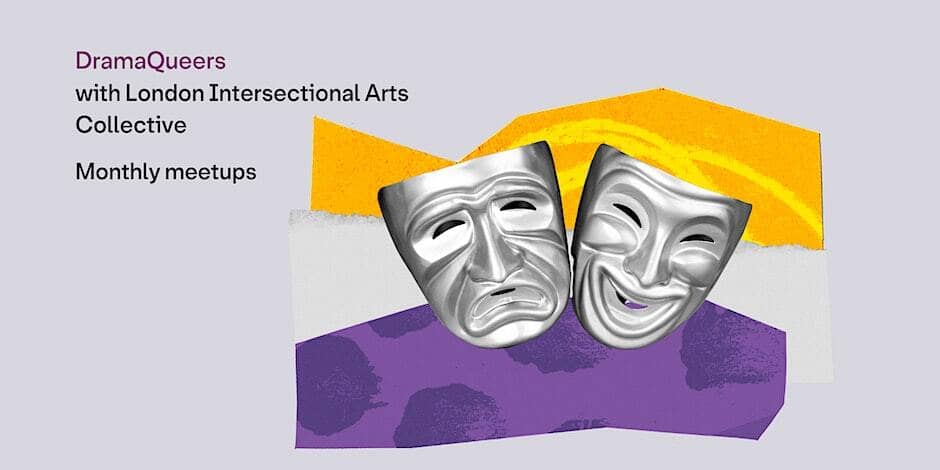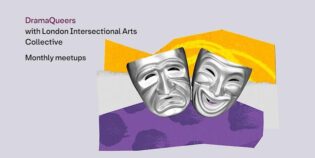 Drama Queers meet every second Sunday of the month to explore different methods of performance at London LGBTQ+ Community Centre. For more details visit https://www.eventbrite.co.uk/e/dramaqueers-tickets-491743978477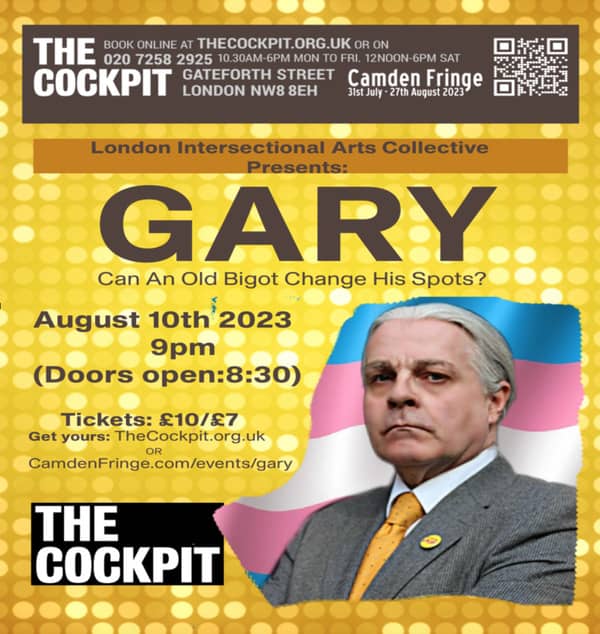 Tickets for Gary at https://camdenfringe.com/events/gary/
Gary premieres on 10th August at 9 pm at The Cockpit Theatre in Gateforth Street, London NW8 8EH (Box Office: 020 7258 2925) as part of Camden Fringe.