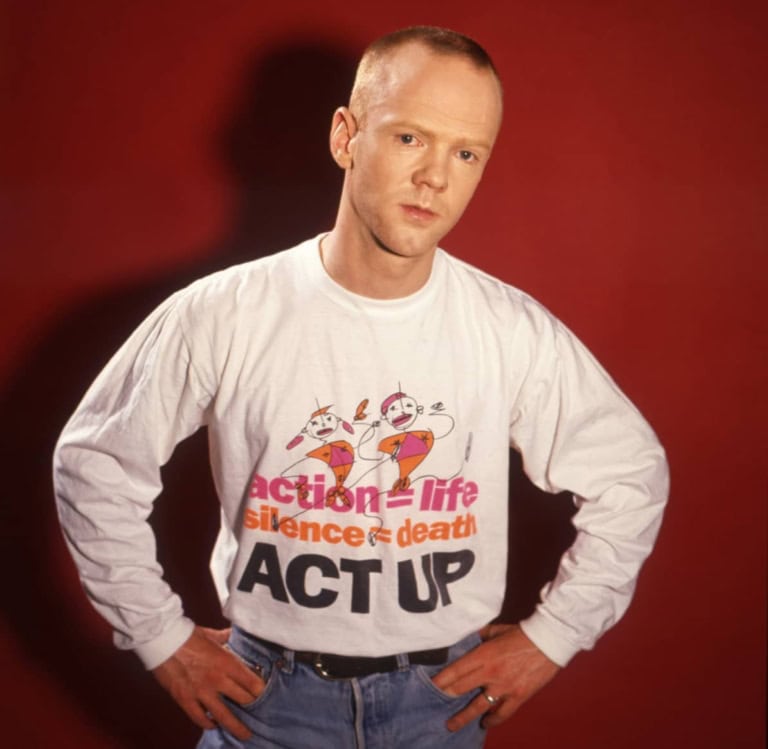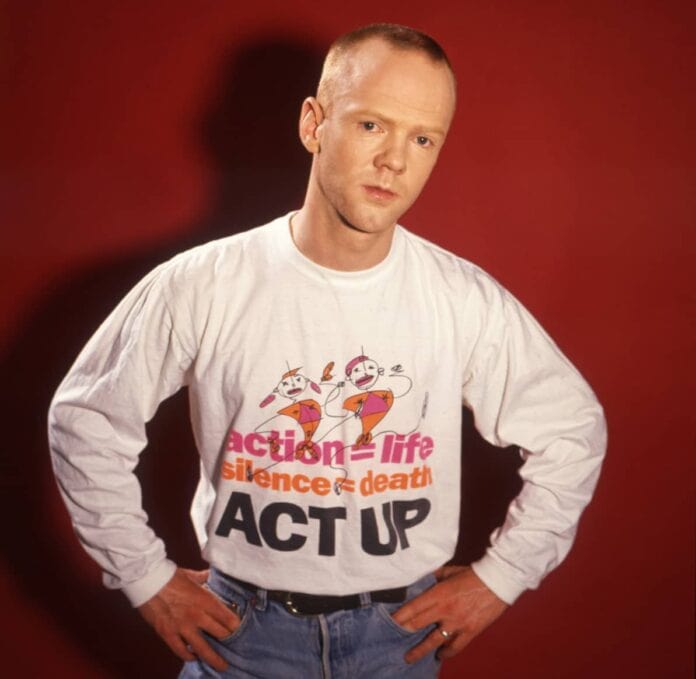 A new remix of Jimmy Somerville's single Read My Lips (Enough is Enough) by London DJ Duo AMYL is just out! It was a powerful response to the fear and discrimination endured by the LGBTQ+ community in '80s Britain. It was first released in 1989, and Jimmy said then, "It's a song with a really potent message. It's emotional and angry at the same time. I'm really proud of it because I've done this disco anthem that has taken elements that have made dance music what it is today… It's so difficult to get across politics, emotion and anger in a four-minute pop record, and I think I've managed to achieve that."
Watch the lyric video / listen to the remix

h

er

e
.
To drive the message home, Jimmy threw his support behind the London branch of ACT UP (AIDS Coalition to Unleash Power), a group taking direct action to end the HIV pandemic, and who regularly risked arrest supporting people suffering from AIDS during the '80s.
Jimmy wore the ACT UP T-shirt for his performance of 'Read My Lips' on Top Of The Pops.
At every other available opportunity, he wore the shirt, confronting interviewers with the truth about HIV/AIDS. It would also appear in the video for 'Read My Lips'.
The ACT UP t-shirt was also worn by supporters, including Adeva and the late Sinead O'Connor. The slogan Action = Life was an empowering spin on the more familiar ACT UP slogan Silence = Death.
The original long-sleeve ACT UP T-shirt has been re-issued, with profits going to ACT UP.
To celebrate 'Read My Lips', London Records have reissued the original long sleeve ACT UP T-shirt as worn by Jimmy with profits going to ACT UP London and available to pre-order here: https://jimmy-somerville.lnk.to/AUTeePR.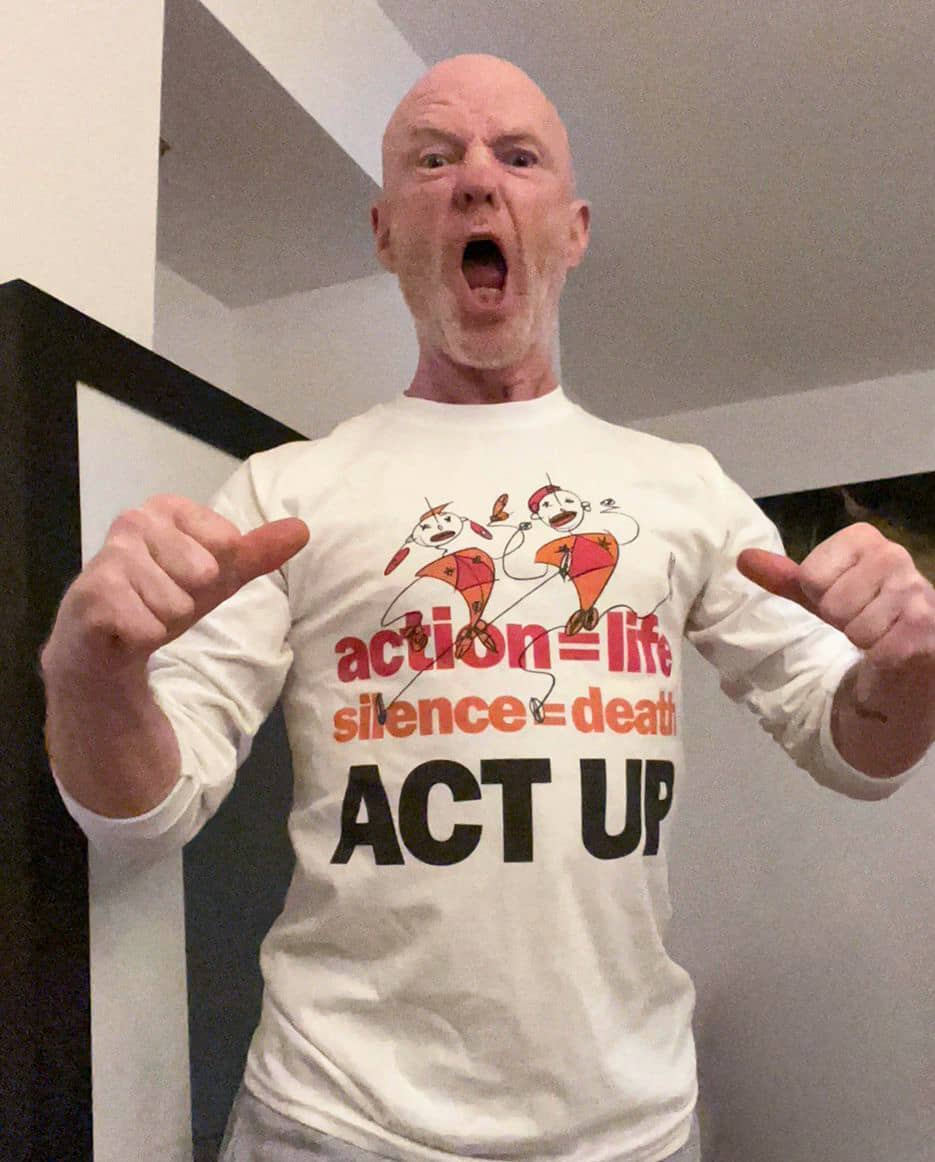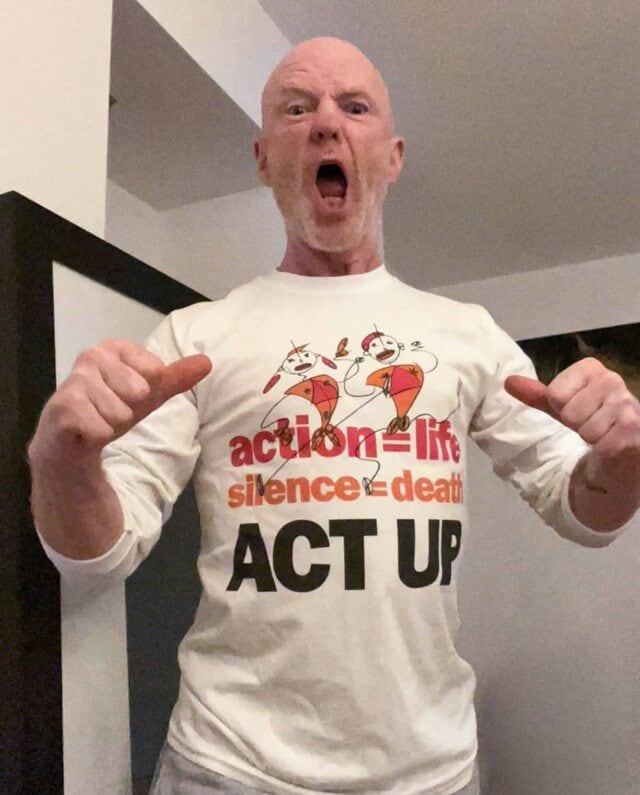 Dan Glass – a healthcare and human rights activist for ACT UP London, said on their behalf: "Smalltown Boy has been the soundtrack to so many of our youths… ACT UP London is delighted and grateful to be collaborating with London Records so that we can continue organising empowerment protests and programmes to uplift the HIV community and our allies."
Read My Lips is taken from the album of the same name, which garnered Gold status, three UK Top 30 hits and a Top 10 Hit for Jimmy with a cover of Sylvester's You Make Me Feel (Mighty Real).
Read My Lips is reissued on September 1st on London Records on LP, 2LP, 2CD and digital. These new Expanded formats contain rarities, B-sides, demos and remixes.