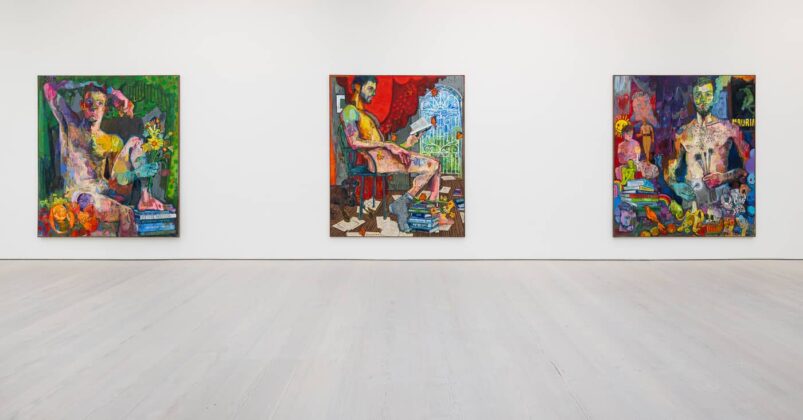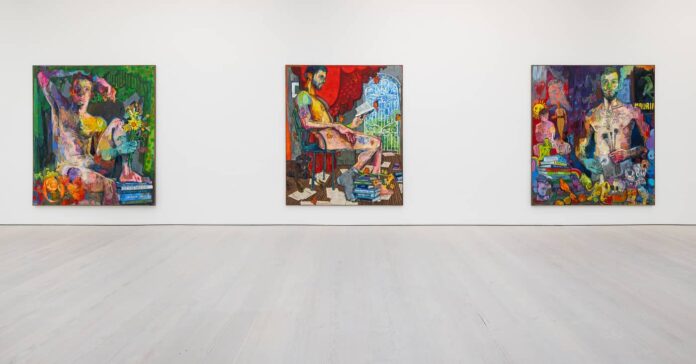 BEERS London presents Tomorrow I'll be Perfect, the first solo by Canadian-British artist Andrew Salgado at Saatchi Gallery.
Salgado's paintings have significantly evolved in style since the large-scale, painterly portraits he began painting over a decade ago. Today, his subjects are depicted in fantastical, often ominous tableaux, where the artist embraces a sort of 'visual excess' that unfolds upon the painted surface, giving way to a harmonious cacophony like some chaotically orchestrated puzzle.
The works are heavily based on his love of literature, and visitors can anticipate seeing Salgado evolving his practice of pushing the boundaries of contemporary figurative painting.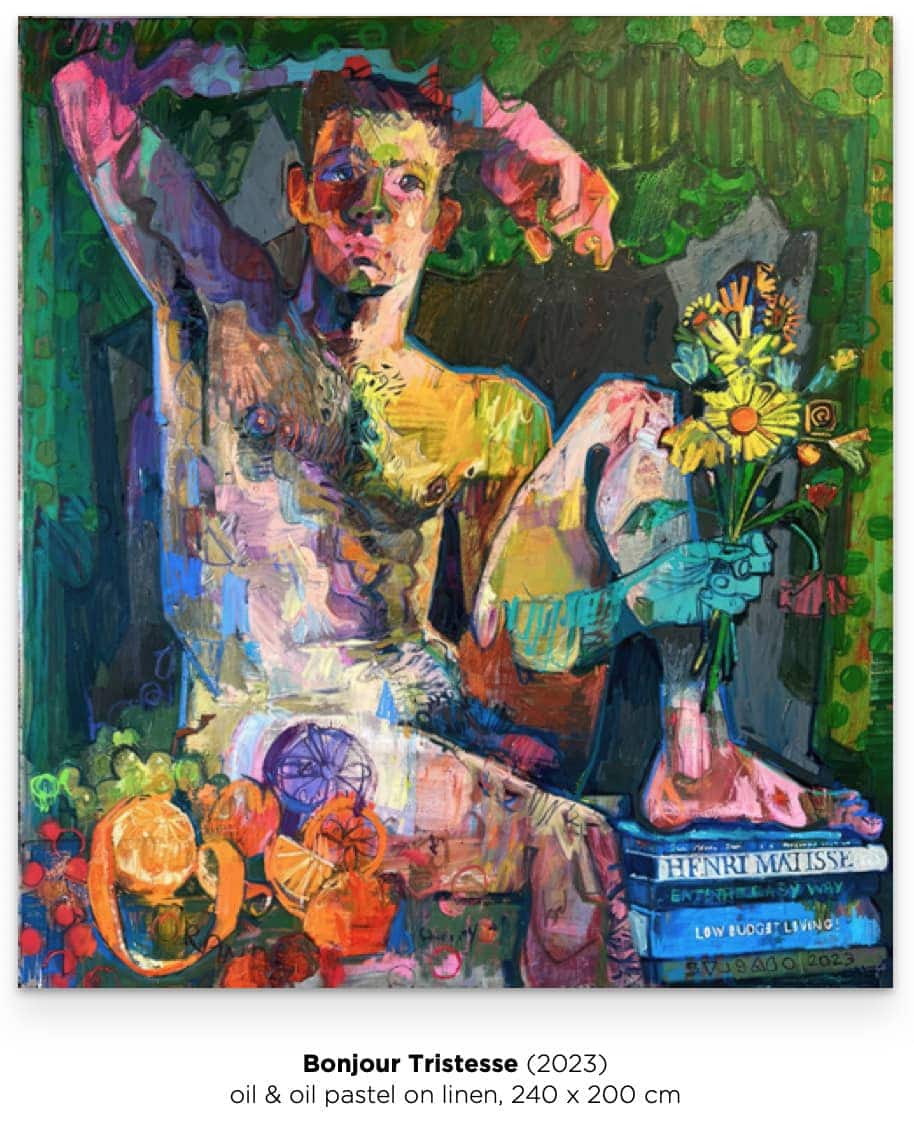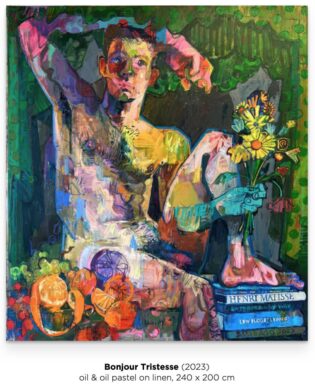 He says,: "Tomorrow I'll be Perfect is about that aspiration to find betterment. As artists – as people – I think we constantly eke toward our truest expression. Our best selves. To me, this course seems parabolic. We get close, sure, but do we ever really touch? My entry to this 'body of work' is sort of a play on that idea: there seem to be a lot of disembodied heads and figures desperately trying on new identities to see which fits best. Sometimes I feel like life is a bit like that…"
Salgado was the youngest artist to be given a survey exhibition in 2017 at The Canadian High Commission in London. He has also received extensive online and print press, frequently donates to charities, and advocates for LGBT causes. His works have successfully entered the secondary market, with prices often doubling their estimates, including a piece at Phillips New York selling for five times its estimate in June 2021. Saatchi said he was "one to invest in now". Not surprisingly, his works are being collected extensively.
Watch Andrew Salgado at work and also download the catalogue here.
Tomorrow I'll Be Perfect by Andrew Salgado at Saatchi Gallery from 15 November to 7 January 2024, at Saatchi Gallery, Duke of York's HQ, King's Road, London, SW3 4RY.