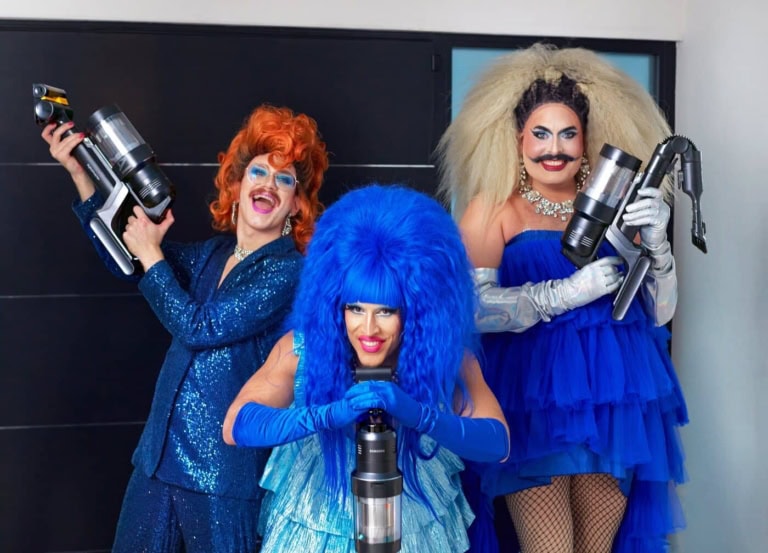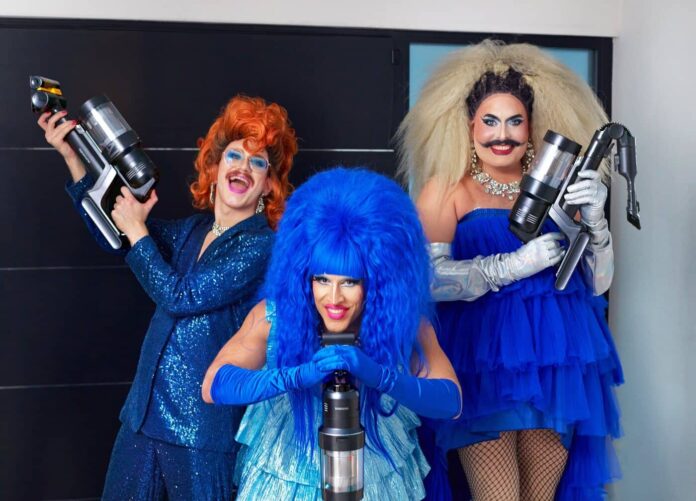 I Want To Break Free by Queen has been voted the best tune to clean to. The famous power ballad from 1984 has claimed the crown as the ultimate dusting and vacuuming track. Other favourites in the list of tracks cranking up the cleaning energy were I Will Survive by Gloria Gaynor, Take on Me by a-ha, and Girls Just Want to Have Fun by Cyndi Lauper. Total Eclipse of the Heart by Bonnie Tyler also made the Top 20, according to new research commissioned by Samsung to mark the release of its new cordless Bespoke Jet™ AI vacuum and hit new team of Clean Qweens.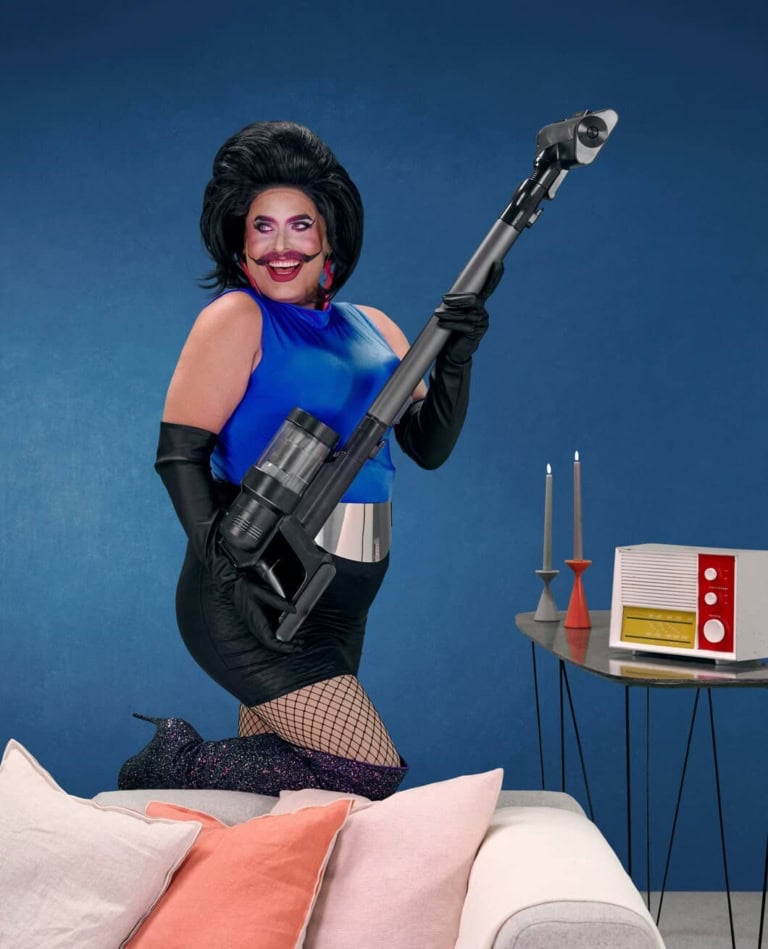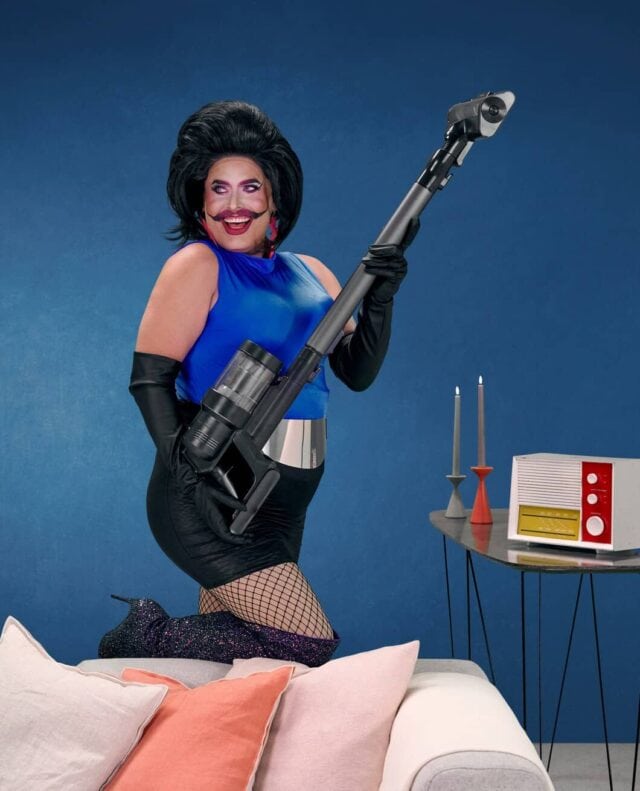 THE UK'S TOP 20 SONGS TO CLEAN TO:
"I Want to Break Free" – Queen

"Don't Stop Believin'" – Journey
"I Wanna Dance with Somebody (Who Loves Me)" – Whitney Houston
"Happy" – Pharrell Williams
"Girls Just Want to Have Fun" – Cyndi Lauper
"I Will Survive" – Gloria Gaynor
Uptown Funk" – Mark Ronson ft. Bruno Mars
"I Want to Know What Love Is" – Foreigner
"Total Eclipse of the Heart" – Bonnie Tyler
"Shake It Off" – Taylor Swift
"Take On Me" – a-ha
"I Don't Want to Miss a Thing" – Aerosmith
"Can't Stop the Feeling!" – Justin Timberlake
"September" – Earth, Wind & Fire
"November Rain" – Guns N' Roses
"Is This Love" – Whitesnake
"I'll Be There for You" – Bon Jovi
"Shut Up and Dance" – Walk The Moon
"Alone" – Heart
"Heaven" – Bryan Adams
The Clean Qweens are no other than scene favourites Carrot, Crayola and The Madame.
Ready to take on any mess, the Clean Qweens are here to prove that cleaning can be a party and just want to have fun doing it. With the cordless Samsung Bespoke Jet™ AI vacuum and ballads, the dynamic cleaning troupe is taking the bore out of the chore, bringing their blend of self-expression and entertainment.
As part of the launch of the Samsung Bespoke Jet™ AI, consumers can win one of the vacuum cleaners and a home visit from the fabulously fierce cleaning ensemble clad in show-stopping outfits.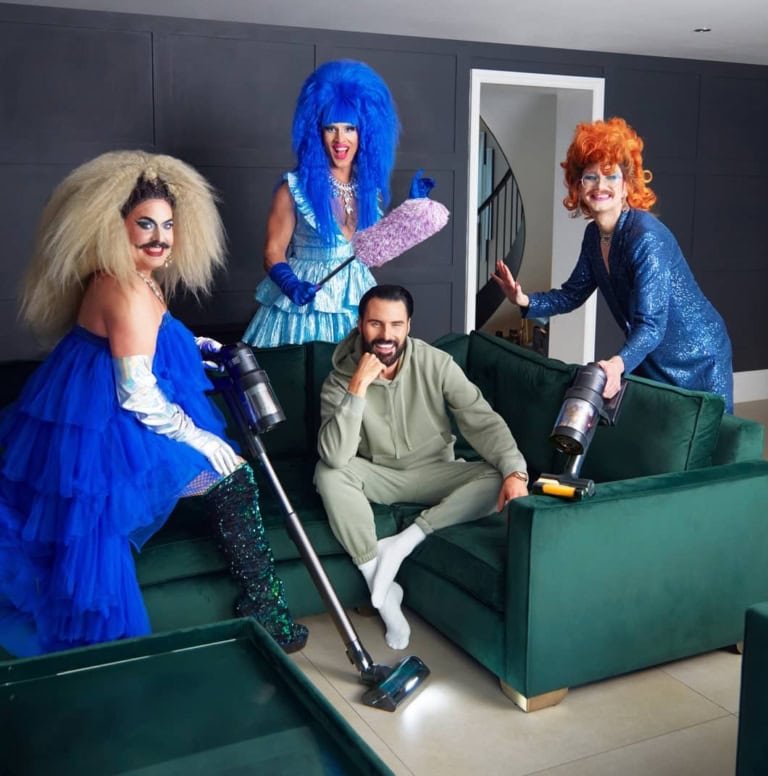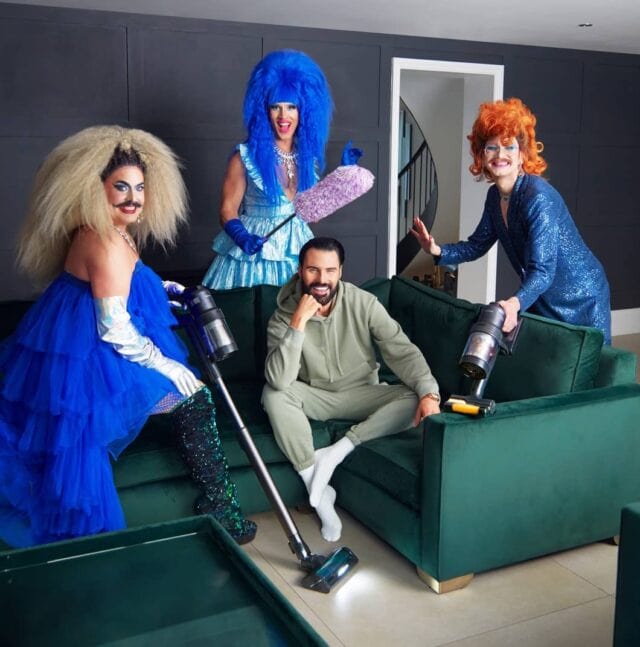 To celebrate the launch of the campaign, self-confessed cleaning fanatic Rylan Clark welcomed the Clean Qweens into his home for their first demo. Rylan said: "I love a clean and tidy house! So having the Clean Qweens around and having a laugh while they kept the place looking pristine was lots of fun."
The study of 2,000 adults also found almost a third (31 per cent) have ended up doing more cleaning than they'd planned because they were vibing to the music so hard. Londoners are most likely to listen to music as they clean, while residents in Yorkshire and the Humber are least, according to the data. The North West is home to the UK's most conscientious carpet cleaners – vacuuming on average seven times a month. Northern Ireland, in contrast, ranks lowest, averaging four.
For a chance to win a Samsung Bespoke Jet™ AI and secure an in-home visit from a Clean Qween, entrants should head to Samsung's Instagram page here between 16th November and 30th November 2023.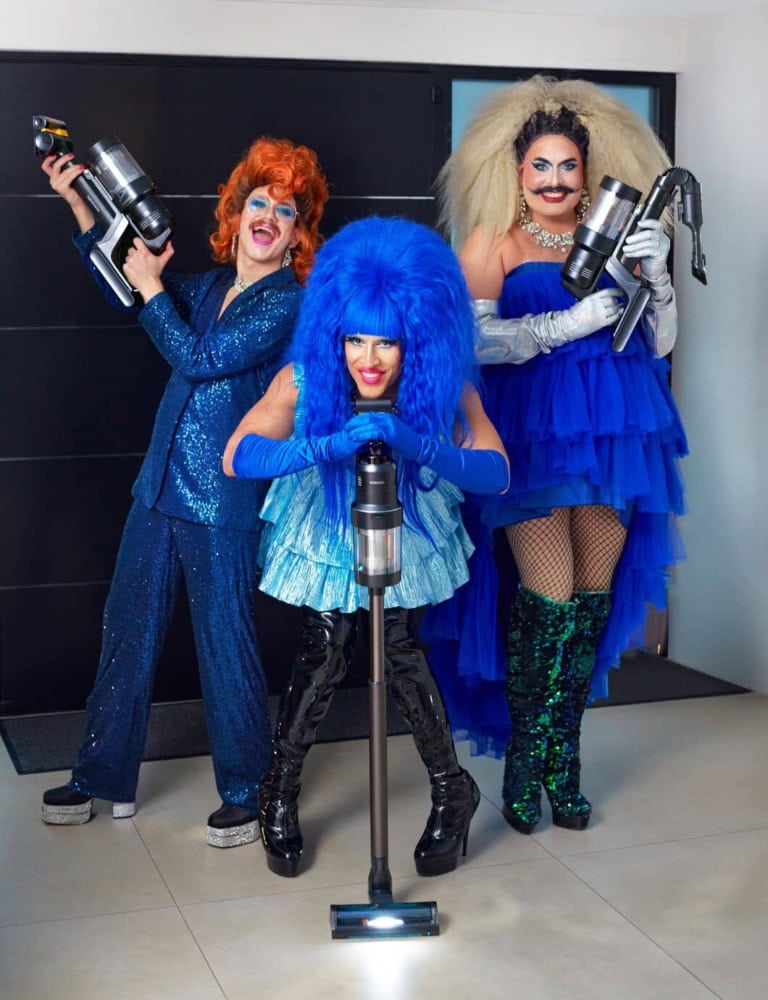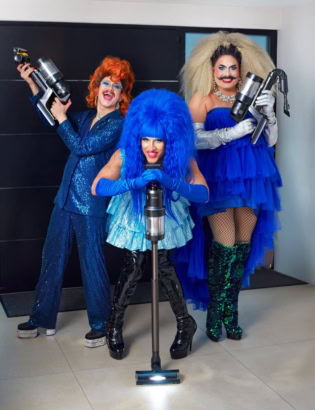 This promotion is run by Samsung Electronics (UK) Ltd: Prize draw is open to UK residents (excluding ROI, CI, IoM and Scottish Islands) who enter before midnight on 30/11/23. A total of 5 prizes to be won.