Gay East London – Where the cool, the trendy, the underground and the edgy collide for a colourful cross section of characters to create one of the city's most edgy gay bar and club scenes!
CLICK HERE TO DOWNLOAD OUR EAST LONDON MAP
Gay East London Bars
The Queen Adelaide – 483 Hackney Road, Bethnal Green, London E2 9ED
The debauched little sister of the now closed George & Dragon! Friendly bar staff, a totally rustic atmosphere and, if you look closely, even some old George & Dragon relics! Perfect for a chilled post-work pint.
Old Ship – 17 Barnes Street, Limehouse, London, E14 7NW
A traditional-style pub with an excellent range of beers, real ales and wines, with a big-screen TV, pool room and beer garden.Quiz on Wednesday, cabaret on weekends.
Map What's On Reviews & More About This Venue
George Tavern – 373 Commercial Road, London, E1 0LA
It's been a favourite to everyone from Charles Dickens to Kate Moss, a real piece of living history, that now plays host to the arts, music and performance. A real haven for artist both emerging and established
Late Bars
BJ's White Swan – 556 Commercial Street, London, E14 7JD
A legend in its own lifetime. Huge venue, steeped in history. From Wednesday's infamous Amateur Strip Contest to the Sunday Tea Dance, with camp cabaret for good measure. A night out at BJ's White Swan is always great night out.
Map What's On Reviews & More About This Venue
The Glory – 281 Kingsland Road, Haggerston, London E2 8AS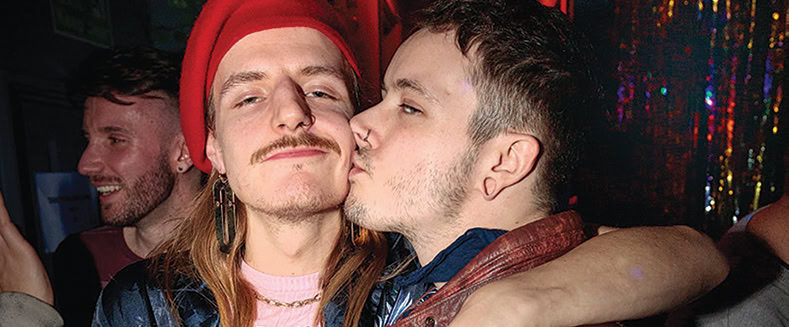 The Glory is a pub and performance venue run by the queen of East London drag, Jonny Woo. With queer fun all week upstairs and parties downstairs in The Hole on Fridays and Saturdays, it's the alternative super-pub you always dreamed of.
Map What's On Reviews & More About This Venue
Star Of Bethnal Green – 359 Bethnal Green Rd, Bethnal Green, London, E2 6LG
A great venue offering food, drinks, events, gigs and exhibitions for a creative crowd. Their diverse line-up includes a genre-bending roster of music, a karaoke room, quiz nights and plenty more metrosexual delights.
Men Only Bars
Backstreet – Wentworth Mews, London, E3 4UA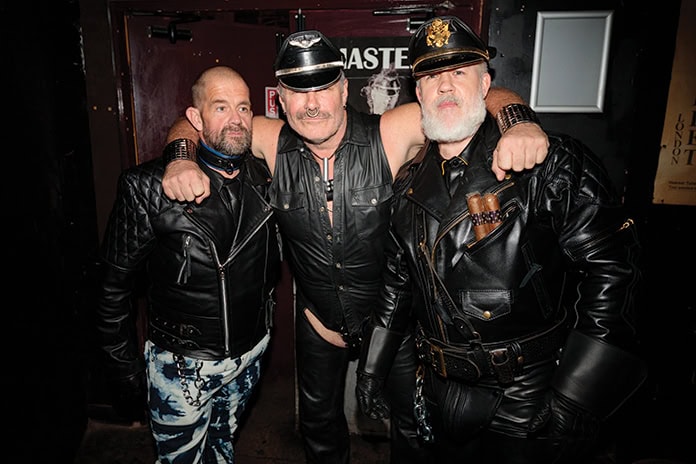 The UK's longest running, gay leather and rubber fetish club. Host to a number of parties and special events outside of regular opening hours.
Bunker Bar – 217 City Road, Shoreditch, London, EC1V 1JN
Home of Club CP the session for those that love spanking and punishment. With nights such as Fist, Jack Off, Tribe, Joxxx, Buff, Skinheads and Squaddies you get the drift. Check listings to see what´s on tonight!
Gay East London Clubs
Bethnal Green Working Men's Club – 42 Pollard Row, Bethnal Green, London, E2 6NB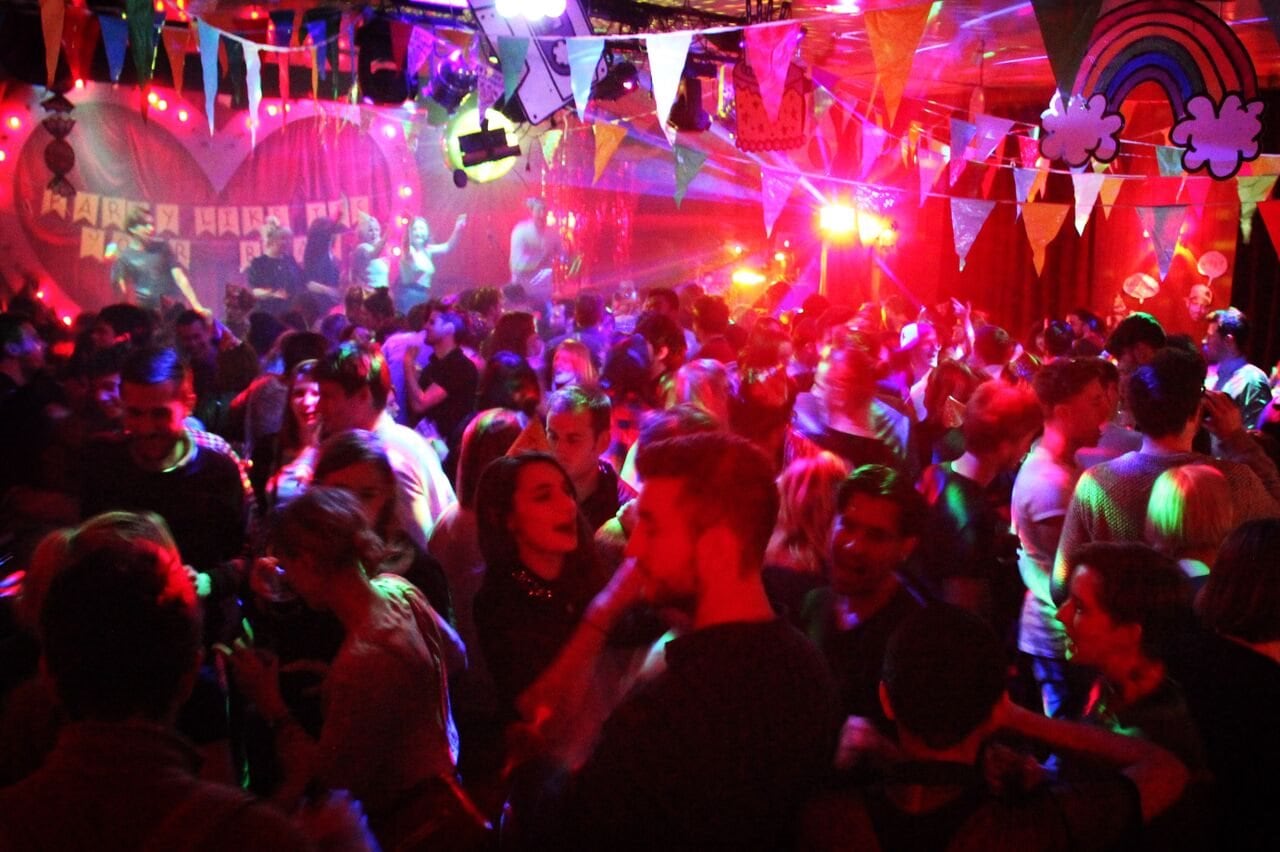 Local Bethnal Green venue that plays host to gay and gay-friendly events. This former Working Men's Club is fast becoming a hub of diverse discos and polysexual parties.
Dalston Superstore – 117 Kingsland Road, Dalston, London E8 2PB
Shoreditch chic collides with trashy glam in one of the hottest venues of the moment. The polysexual fashionable/arty crowd are a party lovin' yet laid back bunch, and the venue plays host to a raft of eclectic nights over two floors. With diverse décor, long bar and seating upstairs, plus a club space downstairs that plays host to a raft of big name DJs and cutting edge sounds. There's more variety herethan a box of Quality Street with schizophrenia… on acid!
Map What's On Reviews & More About This Venue
Way Out Club – The Minories, 64-73 Minories, London, EC3N 1JL
One of the capital's longest running nights for TV and TS girls and their admirers. A fabulous night of cabaret, performance, dancing and fun every Saturday.
Gay East London Saunas
E15 Sauna – 6 Leytonstone Road, E15 1SE
Jumbo spa, sauna, steam room, cafe, TV room, and a blacked-out basement for underground fun with a local crowd of East London style lads and gay gents.
Sailors Sauna – 574 Commercial Road, London, E14 7JD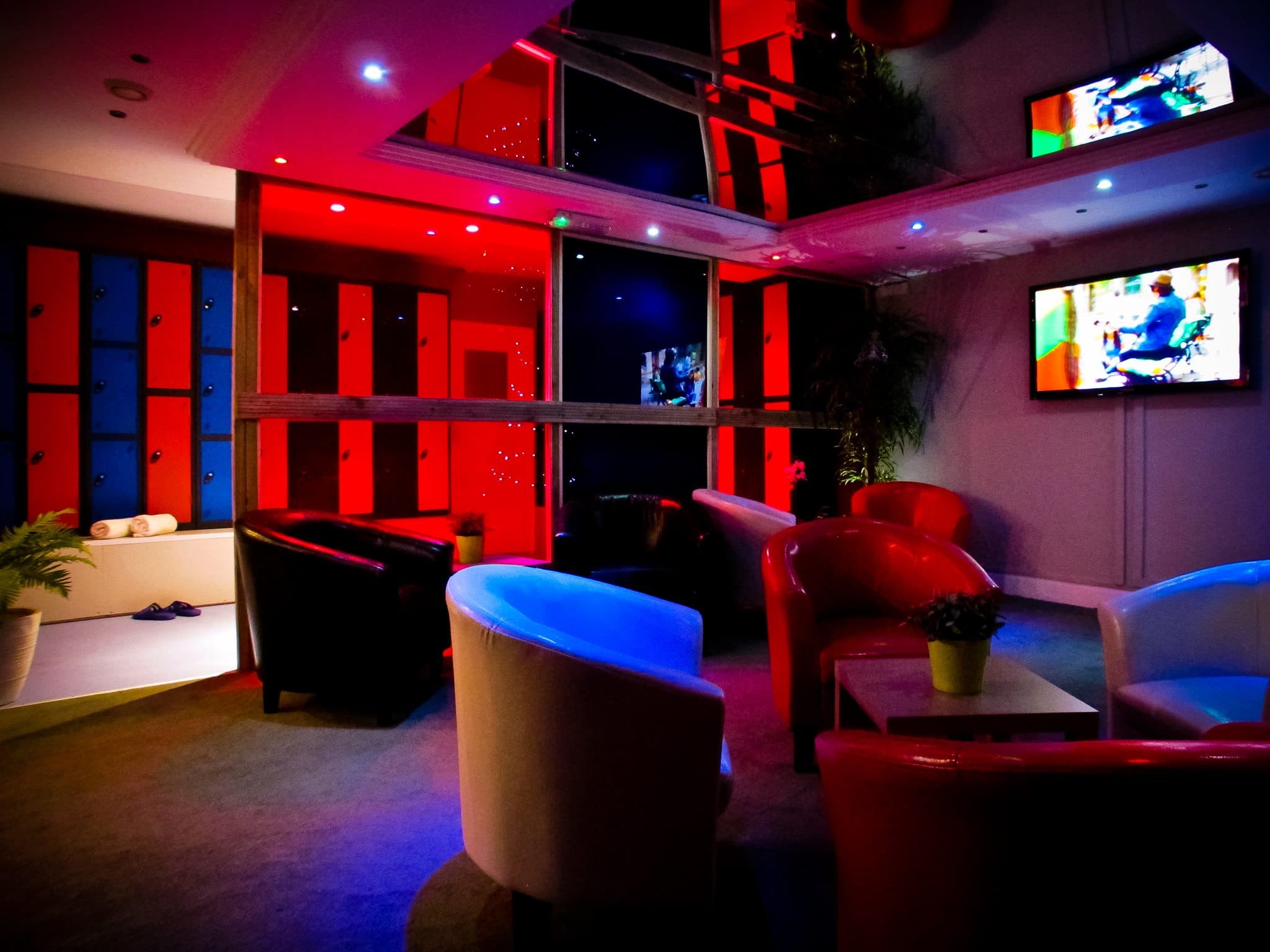 Billing itself as 'a relaxing place to unwind', Sailors have a sauna (obvs), hydro pool, steam room, video room, terrace and wet area – all situated over three themed floors of carnal delights.
Website: Sailors Sauna
Gay East London Shops
GEAR London, 75 Great Eastern Street, EC2A 3HN
Following on from the success of their infamous Berlin store, the Gear boys have brought their love of modern fetish gear to London with a freshly decked out shop in Shoreditch. They stock a huge range of kinky brands, including RoB London, Wesco, Blackstyle and Adidas, as well as all the essentials in lubes and condoms. Plus, friendly and knowledgable staff are always on hand to offer advice.
xxx