Pat Cash's latest play is stripped back theatre at its finest.
by Jason Reid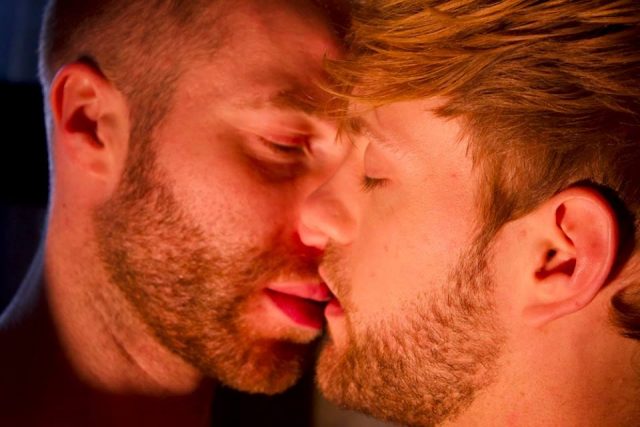 Being an HIV positive man who was treated for AIDS defining illnesses in 2005 my interest for Patrick Cash's new show, The HIV Monologues, was sparked as soon as I saw the initial advert in this magazine.
Pre-show I found myself feeling very curious as to whether it'd hit the right tone and understand the complexities of living with HIV – not just from a medical perspective but also from a societal one. And on the whole, it did meet my criteria. A vast degree of research has clearly gone into this production which is reflected in the writing.
In the basement of a swanky Shoreditch hotel, this is stripped back theatre at its finest – there's absolutely no frills here. And quite frankly, frills are the last thing you'd want, as the writing and performances from the cast of four paint evocative enough pictures.
From the outset I was gripped. Which is unusual for me – at times I have the attention span of a goldfish, and if I'm not drawn in completely then the mind goes a-wandering. On this occasion I barely took my eyes off the stage for the full seventy minutes.
The monologue style made for quite an intense experience, and the cast conveyed those emotions with some serious aplomb. There were moments when I was quite taken aback due to the strength of the connection between performer and audience. So much so that I shed a tear or two throughout.
Obviously there were also parts that really resonated with me, parts that took me back the hospice in 2005. I was happy with that. Especially the 'dealing with it with humour', that was very much way of dealing with possible imminent death (and still is to be honest).
My standout performance came from Charly Flyte who delivered an extraordinarily powerful and raw monologue as Nurse Irene.
The HIV monologues is not all doom and gloom, though; writer Patrick Cash manages to juxtapose drama and humour perfectly. There are some very funny zinger-style lines and even a twist towards the end. Ouch!
A compelling and emotional rollercoaster ride that competently highlights the history of the disease, the current day challenges, the judgements, the relationships and the advances in treatment. This show is for everyone and it should be seen by everyone. To paraphrase from the script, we've been dealing with HIV since the 80's. All of us.
A 5 star must-see.
The HIV Monologues is at The Ace Hotel, 100 Shoreditch High Street, until 15th February.