Daddy Issues was the hottest party to hit the London gay scene last year, and now they're branching out internationally, from the sunny shores of Spain to the paparazzi-peppered LA.
With more exciting plans on the horizon, we spoke to Daddy's boys Olywood and Borja to find out more.
Hey guys! For those who (somehow) don't know yet, give us an idea of Daddy Issues' vibe.
BORJA: It's an all inclusive party that celebrates diversity with a super fun up for it crowd. Our moto is "come to daddy and let's dance those issues away together"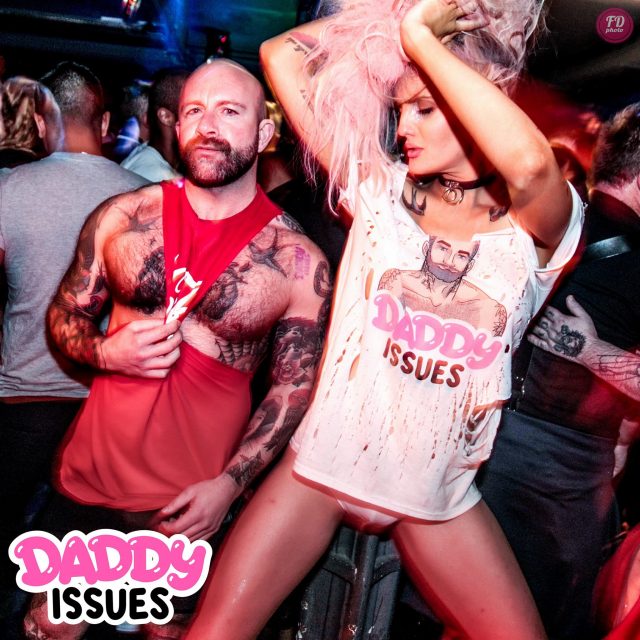 You've had loads of international buzz recently! Tell us about that.
BORJA: Well not long after starting the party, the other half of Daddy Issues, Mr Ollywood, moved to Los Angeles. So we decided to start it there monthly, with a great response. That boy is a force of nature. I travel a lot as a DJ, and I see lots of people wearing the t-shirt and asking both of us about the party. So Ollywood and I thought that if people can't come to experience the event first hand, we should bring it to them. So far, we've done pop-ups in San Francisco and Gran Canaria, and our latest one was in Madrid! We have a lot of requests from all over the world, but we want to get it right, so it takes time!
OLLYWOOD: Yes, I'm doing LA and SF this month and we are looking into Mexico, Denver and NYC!
We hear Daddy Issues Madrid was absolutely BANGING – why do you
think that is?
BORJA: HA! Well Madrid was super FUN and as you know, most of the big parties that tour around come from Spain. I think there's a reason for that – the Spanish like to party A LOT and they have an insane energy. They really know how to let go and celebrate LIFE! I have to say, everywhere I've been in the world, I can always spot "the Spanish corner". I think the reason they really enjoyed our party there is because we offer something different in terms of our approach to what a party should be and sound like.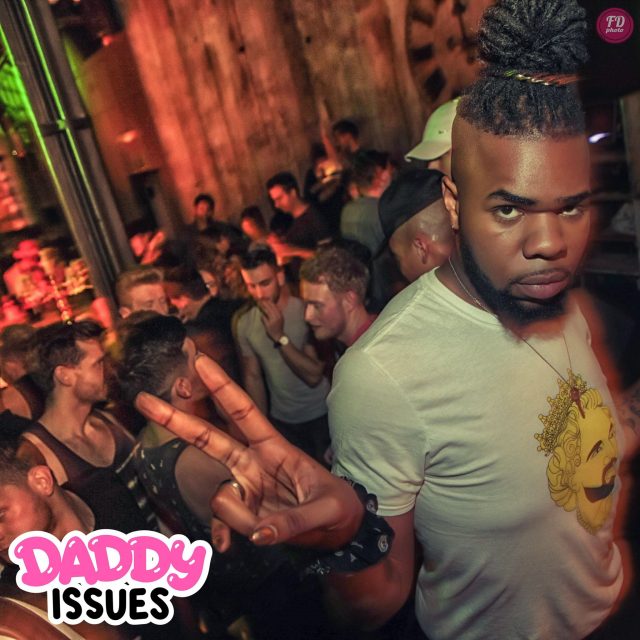 Do Spanish guys like daddies?
BORJA: Oh yes they LOVE them I mean have you never heard the word "Papi"?
If you could take Daddy Issues to ANY country (that it hasn't already gone to) where would it be and why?
BORJA: I'd like to take it to all the places where being gay is illegal, and show our brothers and sisters they're not alone. We are so fortunate that we can celebrate being us and have to remain vigilant and fight and not take our rights for granted.
OLLYWOOD: Yeah, I was talking to someone recently about Abu Dhabi, but it's very problematic. My dream would be to take it to Hong Kong.
Who would be your dream daddy celebrity guest?
BORJA: As I qualify as a daddy myself I would like to see a daddy of daddies in the house, John Waters! I met him one time at the Joiners Arms and we had the most fun conversation! ICON
OLLYWOOD: Francois Sagat and Rogan Richards. <3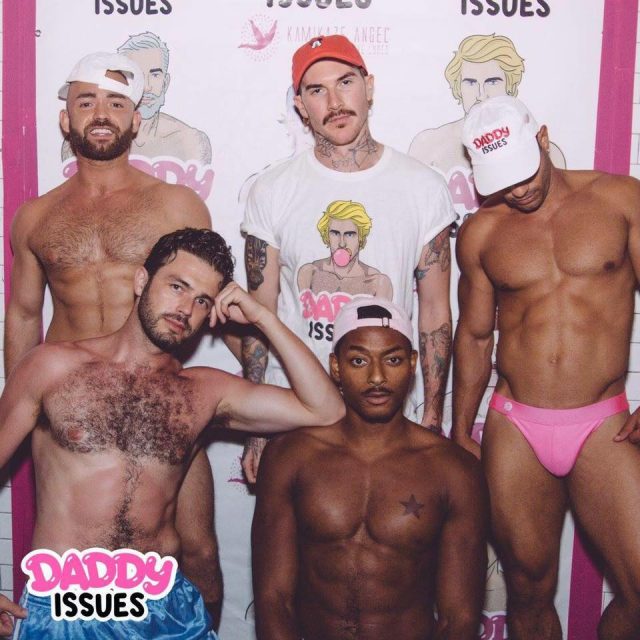 Give us an idea of the music.
BORJA: Well now we have 2 floors, one is called the "daddy" room with house, disco and techno a bit of a mixed bag of music you never heard before and the tracks that daddy loved back in the day, we call them "daddy beats." The second room is the "issues room" and we call it "the music that made you gay…" with Dom Top and Tamer Wilde on music duties. It's always unexpected and a total surprise, last time I was up there James played "Gasolina" and the Latina that lives inside of me went wild.
What are Daddy Issues plans for 2018? (And the rest of this year)
OLLYWOOD: We're just about to drop an NSFW, 52 page, full colour, pocket-sized zine. We collaborated with photographer Christopher Sherman, who shot a diverse range of guys of all shapes and sizes and colours to show all guys are sexy. Big thank you to PURE FOR MEN who helped sponsor the project. The zine is available to buy on our website. Hopefully this will be the first of many!
BORJA: To keep up with the news I suggest you follow our insta @daddyissuesparty or check out our website.