With the recent closure of Her Upstairs, you'd be forgiven for thinking the North London scene was dead. Well THINK AGAIN.
This is London. Sometimes, venues close. That's life, unfortunately. We can't be moping around. There's always SOMETHING queer going on, you just need to know where to look. There's light in the darkest places, when all other lights go out. Little Galadriel reference for you there.
Anyway, there's loads of stuff going on in London's northern climes this month, from mad drag street parties to hard-hitting LGBT theatre. Whether you want to get wasted and kiss boys, eat a gorgeous pulled pork burger in a park, or just want somewhere where you can go in heels, there's something for everyone! Check it out below and pack a lunch!
ADONIS, Tottenham Hale

Deliciously debauched queer calamity ADONIS has gathered momentum in recent months, becoming one of the most talked about LGBTQ events on the scene. Its summer parties drew attention from publications like i-D and The Evening Standard (and us) and now its BACK for a stonking September edition. It's sex-positive, it's euphoric, and it's in a warehouse in Tottenham. That's all you need to know, we don't want to spoil the surprise.
Transister, Kings Cross
Dreamt up by fabulous lady of the night Adriana Bradford (who has a tangible Street Fighter vibe) Transister is one of the most intriguing and rewarding club nights London has to offer. It slinks into Cell 200 in Kings Cross once a month. Primarily for trans women and t-girls, it's also welcoming to anyone who likes good vibes and hard techno. The atmosphere is dreamily friendly – head to the smoking area for some of the best chats EVER.
Haringey Has Pride Festival, Turnpike Lane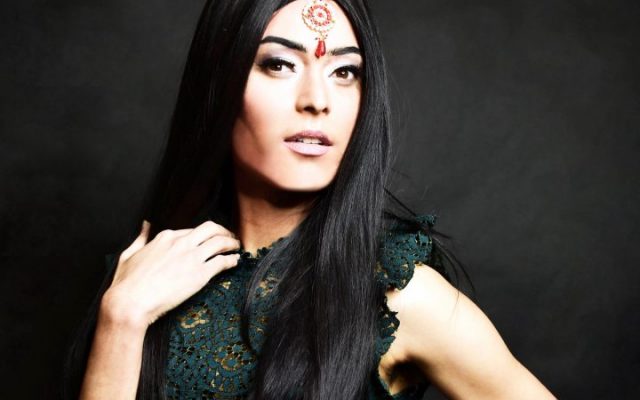 The whole Pride franchise has become bigger than ever this year. And with its increasing ties to big businesses and corporate sponsorships, "franchise" is certainly an appropriate word. A nice result of that though, is that charming local events have started popping up. This one's on Duckett's Common just by Turnpike Lane Station, on Saturday 15th. There will be stalls, workshops and shows from performers including Asifa Lahore and Chaune King.
Sink The Pink Street Party, Finsbury Park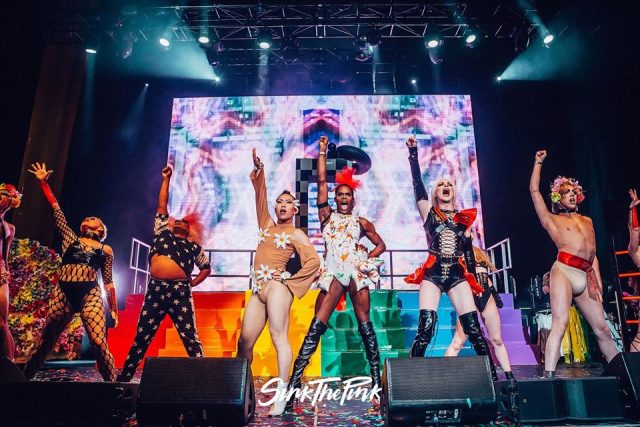 Sink The Pink is ANOTHER party that's been getting a lot of attention from the straight press lately (Shhh! We don't want them to find out too much!) and they've been doing loads of stuff over the summer, with appearances in festivals, music videos, commercials, all sorts. It's culminating this weekend as they storm into Finsbury Park for a Sink The Pink street party! It's not actually ON the street, but they're making their own "Sink The Pink street" in Finsbury Park, which is much better really. With drag, dancing and street food. What more could you ask for?!
Papa Loko, Tottenham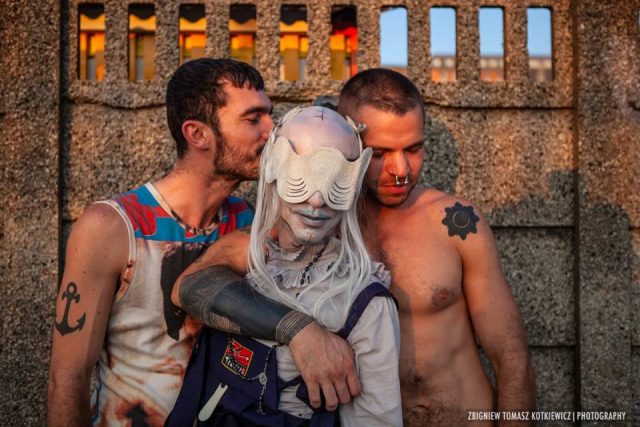 There's loads of cool things in warehouses going on at the moment, and here's another one! It's at the supercool STYX, which is more than just a warehouse – there's a huge dance warehouse space in the back, but in the front they've got a great chill outside area, with a bridge that goes over a stream! Papa Loko is a sporadic daytime party that swings into London, well, whenever they feel like it. The theme for this month's party on September 16th is LIBERATION. Cast your inhibitions to the winds.
The King's Head Theatre, Angel
Tucked just behind the beautiful, ornate King's Head Pub on Essex Road (just near Angel Station), The King's Head Theatre is currently in the throes of its Queer Season, with loads of LGBTQ programming over the course of a few months. This month, check out High Ridin', the story of a young black guy who encounters an older white ex-con while hitchhiking up to the North of England. Romance, comedy, and hot sex ensue!
Slimelight, Angel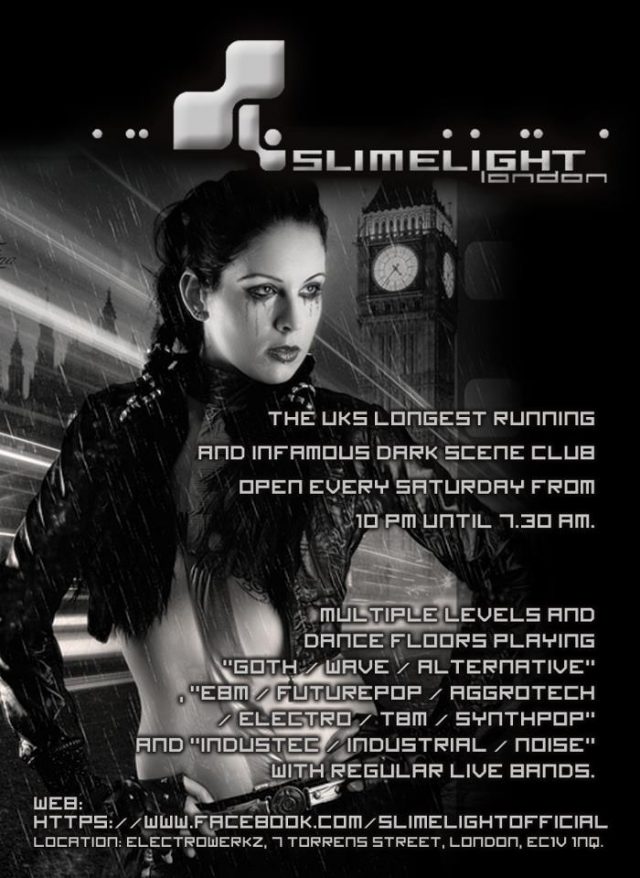 This weekly cybergoth night in Angel's breathtaking Elektrowerkz is a bit of a hidden gem. It's not BILLED as a queer night, but it has very queer sensibilities, and around 60% of the crowd is LGBTQ. To get an idea of the vibe, think coloured contact lenses, neon dreadlocks, stacked boots…it's THAT sort of vibe. A bit like the nightclub in the Matrix. Anyway everyone's lovely, there are some really gorgeous people there and, much like Transister…GREAT smoking area chats.
Gold Diggers VS WUT? Club, Kings Cross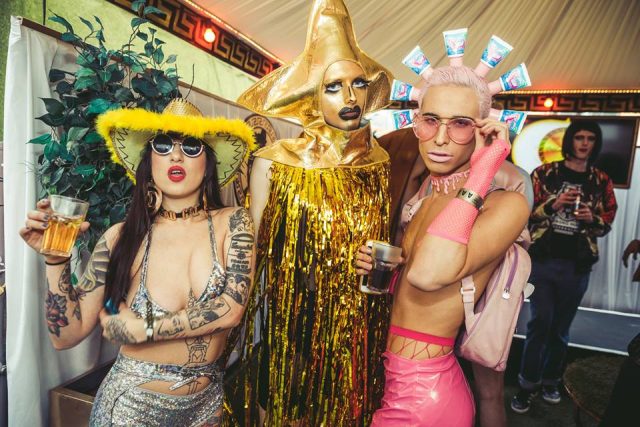 One of the most aesthetically pleasing club nights in the UK, Gold Diggers, has teamed up with another of the most aesthetically pleasing club nights in the UK, WUT? Club for a wig-whipping end of summer party. When we say "aesthetically pleasing" we mean that, as RuPaul would say, people are serving LOOKS hunny! It's coming to EGG London in Kings Cross on September 22nd, with a guest DJ turn from Grammy-nominated Danny Tenaglia.
So there we are! Grammy nominees, cybergoths, Pride festivals…whoever said North London's dead?!