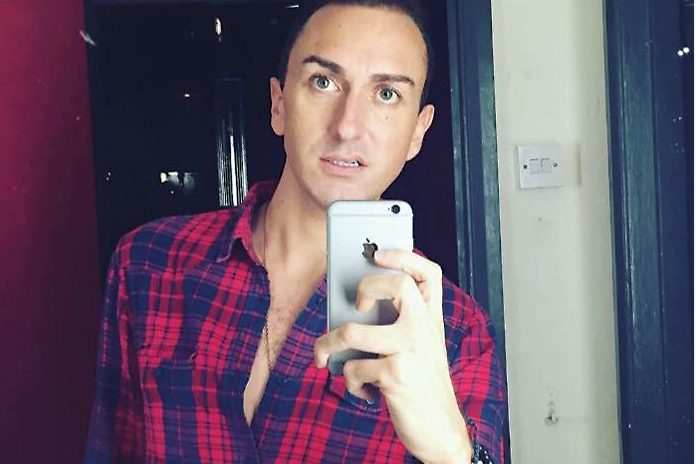 We hear from Jason and Pippa about their experiences dating and living with HIV
---
JASON
Recently, I've had this compelling urge to settle down. I've had a few special relationships in the past. But since becoming HIV positive, they've been thin on the ground and sorely lacking in substance. This newfound pining is usually followed by a sense of foreboding. Because dating as an HIV positive person can come with a lot of rejection, even if the attraction is reciprocal.
I've found the whole process mentally exhausting, having to go through the 'HIV coming out' with each new guy and anxiously waiting for a reaction. Which is probably why I've subconsciously put off dating for so long; convincing myself I don't need no man and I'm a free spirit. But the older I get, the more I realise that's just bullshit. I don't really want to be an old spinster slurping a Baileys in a drag queen's dressing room, while everyone else is happily partnered and eager to remind you.
Having said that, I've noticed that my dating anxiety has died down a tad recently thanks to the increasing number of guys who understand what HIV undetectable means. It's such a relief when they get it.
But those that don't are the ones that will tell you in the most forthright and damaging way – personally speaking, that knocks my already deeply dented self-confidence for six. Charities like Terrence Huggins Trust have worked hard to get the message out there, and I'm thankful, but that message needs to get right through to the psyche of regular people.
As for 'dating apps', I choose to use Grindr and Chappy; GRINDR, I KNOW! But they have a "Positive – Undetectable" option which is great, because it means that weight is lifted and you get to more or less bypass all the awkward poz chat. With Chappy I've had good experiences and its users tend to be fairly enlightened (if a little flaky). I am going to persevere.
SO, if anyone reading this thinks they could handle a 20-something *ahem*, proudly positive widow with a flexible spine and a lust for life, get at me and say… HIYA CATH!
---
PIPPA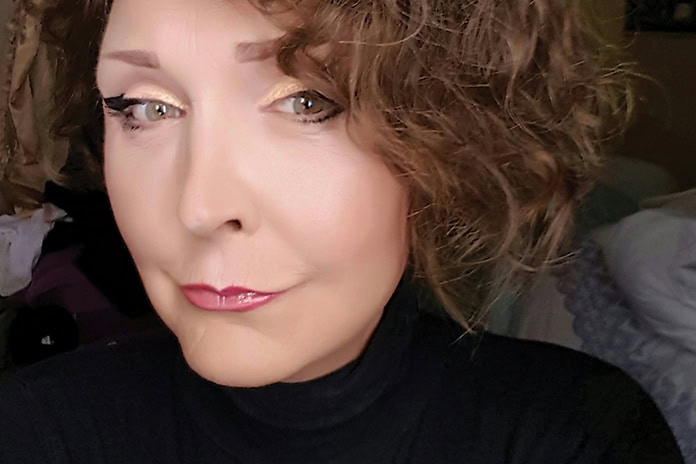 I've now been living with HIV for twenty-one years and yes I've had my problems: pneumonia twice, and glandular issues – meaning I've had to have operations on both sides of my neck. But I'm here and I'm happy.
The worst thing about being HIV positive is establishing new relationships. I get asked out on dates a lot; here's what I wrote after one such date: You contacted me out of nowhere; you asked me on a date. You were the perfect first date. Afterwards, you sent me several texts every day, and then asked me out on a second date. We had an amazing second date; but then it came to 'that time'.
I took a deep breath and said: "I've got something to tell you and it's always the worst conversation I have to have."
I took another deep breath. "I'M HIV POSITIVE! I'll understand if you want to walk away. I'll understand if you no longer want to talk to me".
You said: "It's ok!" You said that you "understood" and that while I'm on meds and the virus is undetectable, sex is safe. "Wow!" I thought. We went our separate ways and the last thing you said to me was, "text me when you get home". I haven't heard a thing from you since.
Do you know how that feels? It's not that I'd fallen for you. It's not that I expected a relationship with you. It's the fact I told you how hard that conversation is, yet you didn't even have the decency to contact me. All it would have taken was a text. If you couldn't talk to me, just saying "I can't" would have been fine.
To those reading this, please realise that if you go on a date and the person tells you they are HIV positive: It takes A LOT for them to open up to you about their status. Don't be a dick! If you can't handle it, JUST SAY. You're safer with them than with someone who DOESN'T KNOW their status. If the person has an undetectable viral load, the chances of them passing on HIV is next to ZERO. Safe sex is amazing if DONE PROPERLY (you have to be part of it, not just expect the other person to do all the work). To the guy who didn't text back; if you're reading this and still want to ask me on a date – PLEASE DO!