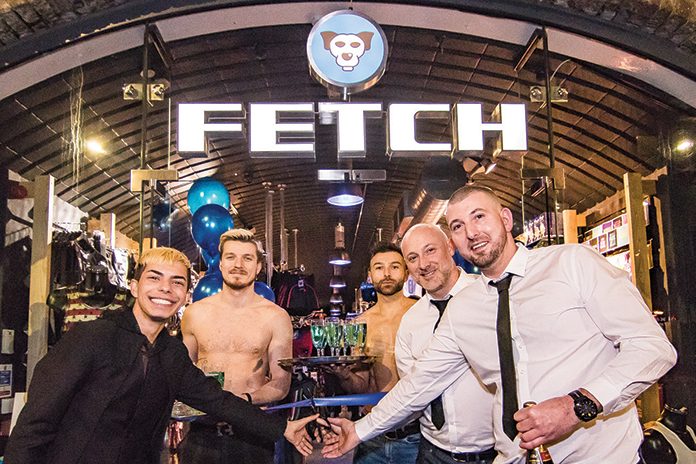 Clapham's hottest fetish store is gearing up for Christmas
---
Nestled under an arch in glossy Clapham, Fetch is…a fetish shop! Did you know, fetish is currently more popular than ever. Perhaps, with all the doom and gloom of modern life, people are exhibiting more escapism in their sex lives. But, actually, here's another thing a lot of people don't realize – fetish isn't ALWAYS to do with sex.
Much of the fetish scene is more to do with socializing and good vibes, and the fetish community are some of the nicest, least judgmental people around.
Either way, whether you want bits for the bedroom or clothes for club, Fetch will have something for you! It's London's newest fetish store and it's super slick inside, with Jeff Koons-esque sculptures guarding the doorway, jockstraps festooning the walls and glittering piles of gorgeous stock for you to feast your eyes on.
You know what we're gonna say next don't you…loads of stuff in there is perfect for CHRISTMAS! Whether it's for him, her or them, they've got it all, from leather harnesses to lube dispensers. Get a look at their Christmas stock at their special VIP preview party on November 30th – it'll be raising money for HIV charity GMI Partneship.
So next time you have a spare hour, schmooze your way down to Clapham and get your hands on something spandex!
Fetch is at Arch 643 Voltaire Road, SW4 6DH. Open daily 11am – 9pm (11am – midnight on Fridays and Saturdays) or shop online at fetchshop.co.uk