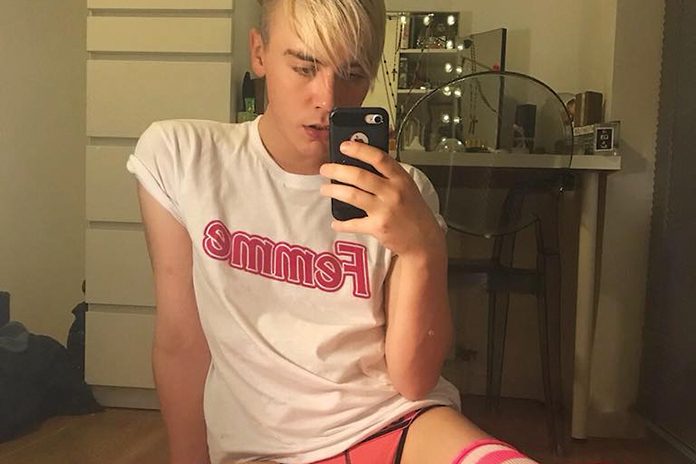 Clonezone sex guru enlists the help of his colleague Daniel Shoneye to round up this season's must have gear.
---
Valentine's Day is, and has always been, very 'couple-centric' and I'm not really a fan of that. I don't know how many people really care about V Day anymore honestly… it seems to be a little dated and out-of-place. My colleague Daniel Shoneye and I wanted to focus on singles this February 14th. Flying solo on Valentines? Good! At Clonezone, we are putting an emphasis on SELF LOVE.
We have 14 items split it into two groups: 7 items of clothing and underwear to help you feel good, which Daniel will be taking care of. Then I'll be recommending 7 sex toys and accessories, to help you explore, and have an amazing orgasm (or two).
---
Daniel – FASHION & UNDIES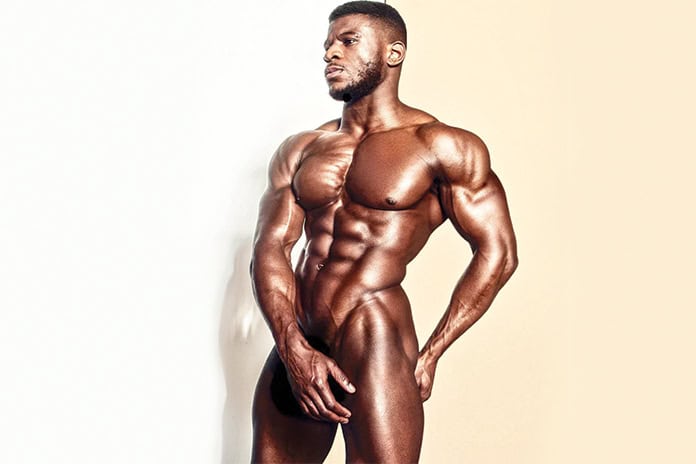 1. BOX King Fit Boxers (£18) "I picked these because they have an added extra 8cm to the crotch to make them more aesthetically pleasing. The material itself is such a turn on! You won't get any complaints with these! "
2. Project Claude KING DICK Crop Top (£29.99) "I love Project Claude because it's daring and unapologetic! A few sassy shirts in your wardrobe is a must-have (if even just for a thirsty trap Instagram post!)"
3. Cell Block 13 GRIDIRON Shorts (£45.49) "Everyone likes a football fetish fantasy. This look never gets old. I love the masculine vibe and the material is figure hugging and very sexy. The jock version is also SUPER HOT!"
4. Breedwell LED Glowing Snapback (£39.99) "Nothing is better than standing out in the club (or dark room!). Everybody should have something in their wardrobe that glows! It's the perfect accessory! They also do a whole range of harnesses… It was a major eye stopper when worn at Brighton Pride! "
5. Mr S Leather NEO BOLD Bottomless Brief (£54.99) "You can't go wrong with Mr S. The quality is like none other and they have a colour to suit every style!"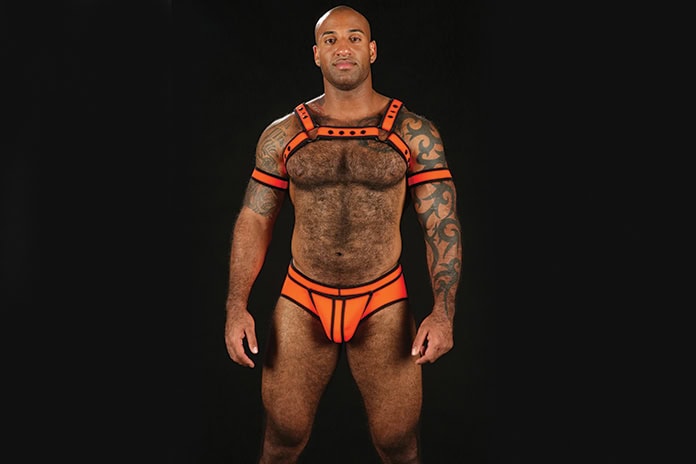 6. Nasty Pig UNION SUIT (£89.99) "If you're lucky there are still a few of these floating around so be quick! They've sold out a record FOUR seasons in a row! Nasty Pig put the sexy in onesies! I have this in red, blue and green and still want more colours! Very sexy. A must"
7. Nasty Pig INSIGNIA Button Fly Brief (£22.49) "Nasty Pig can do no wrong in my eyes! Love the buttons on the brief, very sexy. Comes in a choice of colours, the perfect item to unbutton this Valentines!"
---
Topher – SEX TOYS:
1. Tenga FLIP ZERO: Masturbator (£79.99): "This incredible wanking toy has been designed by the pleasure experts at Tenga to majorly upgrade your wank."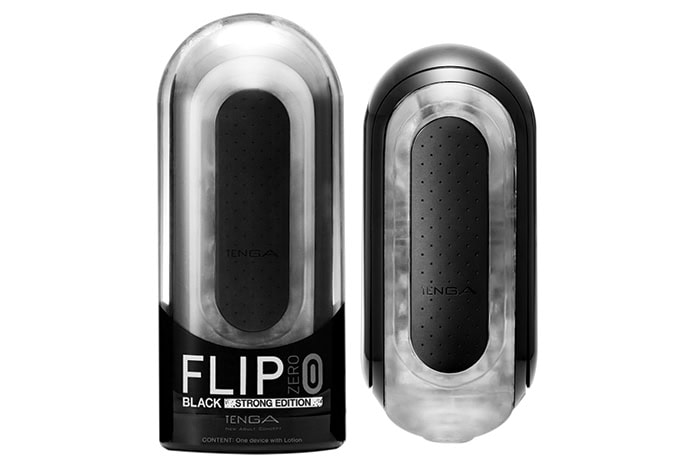 2. Nexus RIDGE RIDER [+]: Rechargeable Prostate Massager (£55): "This powerful P-Spot toy is the perfect way to pleasure the 'male G spot' inside of your behind."
3. Tantus CUSH Dildo (£64.99): "Not only is this toy beautiful to look at, but it's also made from 100% premium silicone. The texture assures that it'll fill you at the same time as satisfying you."
4. SquarePegToys The EGG Super Soft Butt Plug (From £28.99) "This pretty little plug is plump, high-quality and will give you that nice 'full' feeling. Available in 5 sizes."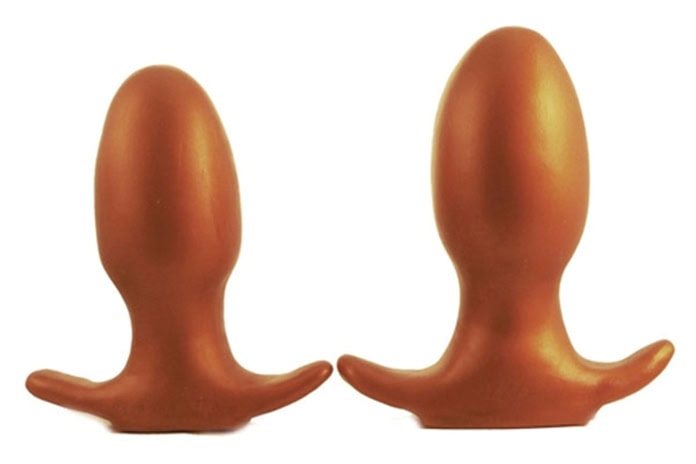 5. Titus TWEEZER Adjustable Nipple Clamps (£14.99) "These clamps are designed to pinch your nipples and wake up all of those delicious sensitive nerve-endings."
6. Fleshjack TURBO THRUST Masturbator (£59.99) "Treat yourself to a posh, satisfying wank with this good-looking masturbation toy from Fleshjack. It feels oh so good."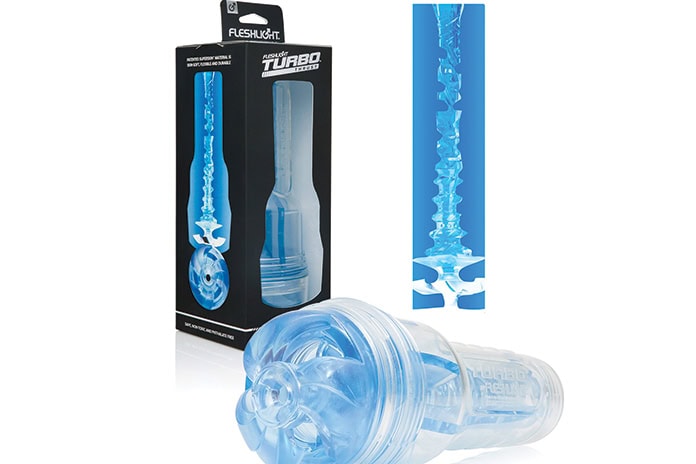 7. Fun Factory DIVA Dolphin Vibe (£54.99): "Genderless. This high-quality toy has been designed to satisfy all. Got a G-Spot? It'll wake it up. 4 speeds. 6 settings. Cum like a pig."
With SEX and SELF LOVE in mind… I was the special guest on THIRSTY BITCH's Valentine's podcast titled 'Sexpert', which I am… apparently. Keyth David and Aamyko interviewed me about sex, sex toys, Grindr, and porn star James Bennett tried a Tenga Wank Toy live on air. You can tune into the show from February 8th by listening on iTunes, Spotify, TuneIn, Stitcher or listen to the XXXrated version online at ThirstyBitch.co.uk