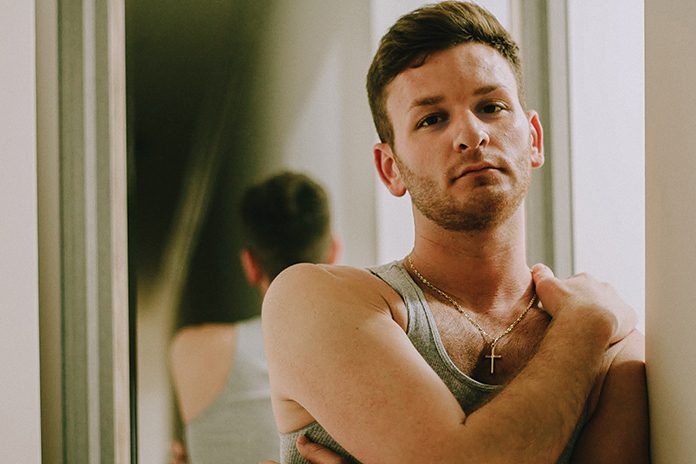 "You're tacky and I hate you." Ifan Llewelyn catches up with Brian Falduto a decade and a half after his iconically effeminate role.
---
This month marks fifteen years since Black Jack squiddily-dooed his way into our hearts as washed-up rock star and supply-teacher impersonator Dewey Finn, or should we say Mr Schneebly, in School of Rock. The film was mostly popular amongst us queers for its depiction of unapologetically effeminate schoolboy Billy who served up some of the movie's most iconic lines.
"It's glitter rock and it's glam and it's fabulous."
We caught up with actor Brian Falduto a decade and a half later to find out the impact the role had on his life, and talk its impact at large, on queer kids and their representation.
---
It's been 15 years since School of Rock was released here in the UK, how has your relationship with that role changed over that period?
When it first came out it was very exciting. But there was a long time when I really didn't want to talk about it because it was an overpowering association that I couldn't escape. I tried to run away from it. Soon I got over that and realised the importance of what I did when I was younger, and the lives that the movie impacted. Now I'm running back towards it, trying to make up for the years that I ran away from it.
It was one of those few instances of queer kids on film. Can you think of a time when someone has approached you to talk about the impact of the film on them?
Yeah, it's crazy. I still get recognised all the time. I know I have a baby face but I don't get how it happens so often. I get these beautiful Instagram DM's from people who it impacted, but in person I'm rather shy so people aren't that open. Ever since I started talking publicly about the impact the role had on me, my life following it and what I'm doing now. It's a weird juxtaposition now where everything I used to run away from has actually turned out to be an answer to a lot of my problems.
So there were almost thirteen years between the film coming out, and you coming out…
Well, I came out in college but as far as starting to speak about it, it's just been in the past year. I kinda came out in college but only recently have I been talking about it in interviews. I've been trying to embrace my sexuality, and now I'm an LGBT life coach so I now publicise the fact I'm gay.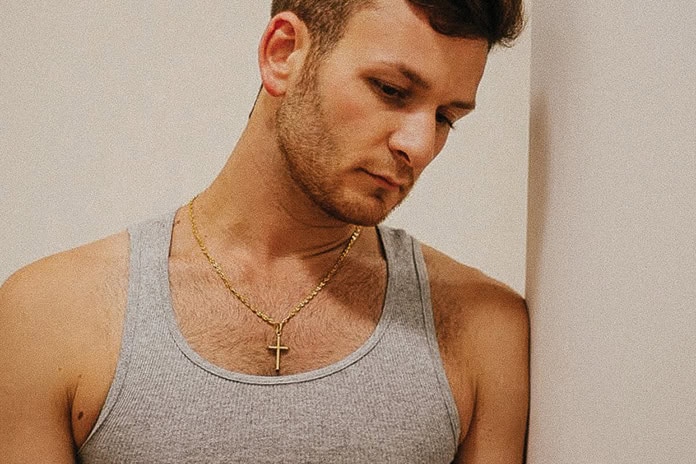 You've said before that you came to hate that part of yourself after the backlash you had in your personal life when the movie came out. When did that change?
As far as loving myself that's only come in the past year or two because I was closeted for a long time and I grew to have a hatred for that part of myself. A disassociation with it. I came out because I was dating someone, and then I went into that phase where you still hate that part of yourself that you grew up thinking was wrong. I spent ten to twelve years telling myself that I'm wrong and I need to change, that sort of thing doesn't go away with the flip of a switch. Even though I was out I was still trying to be the perfect gay or a certain kind of gay. Being other things instead of being what I am. There are a lot of people who go through that phase.
So now as an LGBT+ life coach, what's the one problem you keep seeing that people have?
It's really that confidence, that self-esteem. It should be a class taught in middle-school, high-school and college. Self-esteem is the most human psychological need. Throughout the entire gay community it's lacking in a lot of people, so I think that results in different behaviours, and different ways of carrying yourself.
You mentioned coming out because you were dating someone. How has being the "gay kid from School of Rock" impacted your love life?
(Giggles) Well I have a recognisable face, but more than that I have a familiar face. Even if you can't remember where you've seen me… A lot of times I don't know if guys are flirting with me because they'll just be staring me down. I'll think "Oh, maybe he's into me" and sure enough they'll go, "were you in a movie when you were younger?" and I'm like, oh man. I've never entered a social situation and not been known as the gay kid from School of Rock, so I don't know how my dating life would be otherwise.
We often see those cast reunion pics that go viral, what's the feeling when you all see each other?
It's a weird bond that we all have. It was the most impactful thing any of us have done in our lives and we did it at such a young age. To this point School of Rock is the turning point of my life. No one else can get that experience other than those 14 kids who did it with me.
So where do you stand on the queer kids we see on our TV now?
It's important to see representation of yourself, but I do think it's important not to label people before they get to decide for themselves what they want to be. That's a big red flag in my book.
Was accepting yourself part of how you got back into performing?
It was definitely important for getting good at performing again. I never really stopped performing. Now my favourite thing to do is share songs that I've written, I love having music in my life and connecting with people. I'm so proud of what I'm bringing into the room now. Stage 2 is a cool thing for me because it's my first ever studio album, I didn't have a producer and just worked with a sound engineer who helped out. It was a big lesson in knowing I'm good enough.
As a parting shot I'd like to call upon your life-coaching experience. What's one piece of advice that every queer person should be arming themselves with?
All the clichés are true. Everything you want comes from accepting what you have. In the gay community there's a lot of anxiety over dating, but when you operate from a place of knowing what you're worth and knowing how amazing you are, everything starts to line up.
You can keep up to date with Brian through his Twitter and Instagram accounts (@BrianFalduto). His first studio album Stage 2 is available to stream on Spotify and Apple Music.
Photos by Shanna Snow