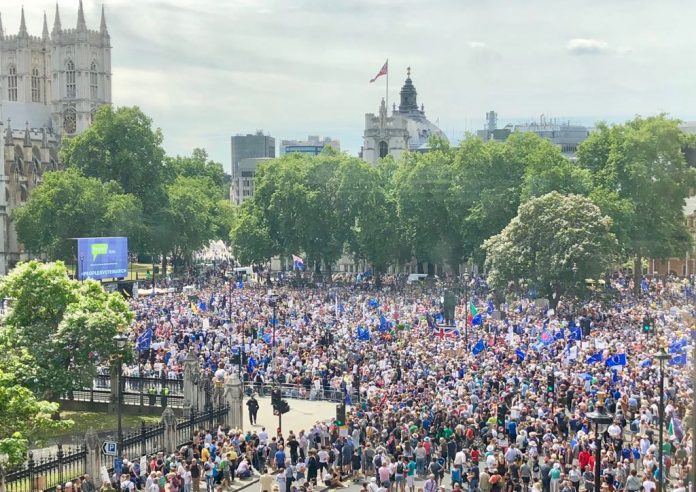 In news that will have Andrea Leadsom quaking in her little bigoted boots, A STELLAR LINEUP of fabulous alternative people will be descending on Central London tomorrow for a special "DJs For A People's Vote" event as part of the scheduled People's Vote March.
As well as world famous spin doctors Fatboy Slim, Erol Alkan and Neneh Cherry, there'll be everyone's fave drag dance collective Sink The Pink, iconic disco debaucherers Horse Meat Disco, batty bass babe Hannah Holland, and loads more familiar names from the queer dance scene and beyond.
The estimate for attendance is anyone's guess – but with around 200 coaches coming into London, and the "Revoke Article 50" Petition now at over two million signatures, one thing is certain; IT'S GONNA BE A BIG 'UN!
We're lucky and privileged to live in a county where we have a right to protest, so take advantage of it. Make a sign with a cool pun, stuff a backpack full of refreshments, and be part of history.
See you at Park Lane at midday!