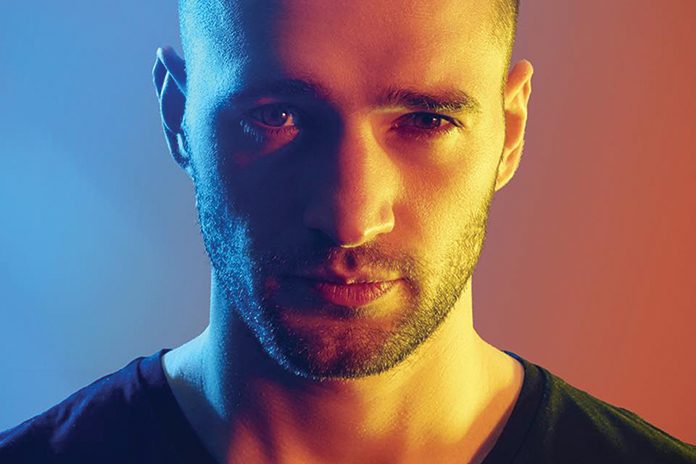 The radio star talks tunes and tantrums
---
Hey Adam! Tell us a bit about yourself.
I'm a DJ, producer and radio presenter from London. I played my first gig on the scene about eight years ago at little old Circa Bar in Soho… and have somehow managed to keep it together since then! I've spent the last few years remixing artists like Robbie Williams, Paloma Faith, Years & Years and others and travelling the world DJing.
What's your radio show all about?
TURNED:ON is all about brand new dance music. I guess it's a place where people can be introduced to new sounds and artists, and skip all the classic/older music that a lot of radio seems to put out. I was always that kid who grabbed the aux lead at a party and tried to play new music off my iPod to people (they would often just look at me with a blank expression as I flipped Madonna off and put some kind of Drum & Bass on), so I kind of just do the same thing now – it's just that party is a radio show around the world, and I get less blank expressions (I think). I'm really proud that TURNED:ON is about to celebrate its 250th show – nearly five whole years of sourcing music, mixing, producing and presenting it every single week without ever missing one!
People are loving radio and podcasts and stuff at the moment – why do you think that is?
There are many places in 2019 where an algorithm can tell you what music you should like or should listen to based on your listening history on an app. But the one thing you can't get with an algorithm is company, companionship and interaction with a presenter. The majority of radio is listened to by people on their own – in their car, at the gym, at home, on their way to work, at their desk at work – and I think people enjoy feeling like they aren't on their own and that they are going through the 'experience' with someone else. With TURNED:ON that 'experience' is discovering new music together. I think we live in an increasingly isolated world with social media and the internet whilst perhaps not actively realising it – so to have interaction with another human, even if it's just their voice, is kind of refreshing.
Do you think there are enough LGBT voices in music and radio?
In terms of radio, I think the fact that one of the biggest radio stations in the world, BBC Radio 1, has two openly gay presenters in their daytime schedule speaks volumes as to how far radio has come. With the explosion of digital and internet radio, there are also now many LGBTQ+ dedicated stations around the world focusing on issues and topics relative to the community – which is amazing. Music wise, I'd love to see more LGBTQ+ artists away from the mainstream – in Grime or Hip Hop for instance or even the smaller corners of dance music, which can all be very straight/male dominated.
Finally…where can we listen to you?
TURNED:ON is syndicated as a radio show on 20+ stations around the world between Thursday and Sunday every week – so quite a few places! The main broadcaster in the UK is Gaydio, every Saturday night from 10pm-11pm. It's also available to download every week from Sunday morning as a podcast – just search for TURNED:ON in the iTunes podcasts sections, or on Podomatic.com.
For more info on Adam, head to adamturnermusic.co.uk