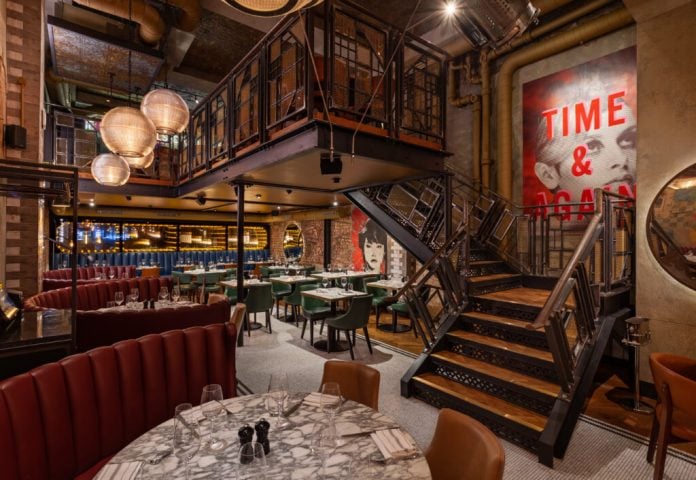 34 Old Compton Street is one of those London locations that for some reason has a high turnover – over the last few years, it's seen multiple ill-fated businesses come and go. But it feels like Old Compton Brasserie is here to stay.
Assertive and uncontrived, with sturdy concrete decor and a simple but delicious menu, it's got all the right survival instincts to evolve successfully in London's shark-infested, meteor-pocked restaurant scene.
There's a chic bar at the front, populated by Soho's usual trendy suspects; mysterious older ladies in fur coats, trendy Korean kids in Balenciaga, young couples in media and PR. All sipping cocktails named after famous Soho faces; The Regina Fong, the Rik Mayall, the Ronnie Scott. Usually cocktail gimicks can feel a bit naff, but this is a nice, respectful touch, by someone who clearly knows what they're doing.
We sit in a comfy, ostentatiously roomy booth towards the back, where the conversation's quieter and the lighting softer. For the starters, we go for Kedgeree Scotch Eggs with curried mayo, and Beef Fat Crispy Fried Potato with caviar and creme fraiche. Both inventive spins on pub classics, and both delicious.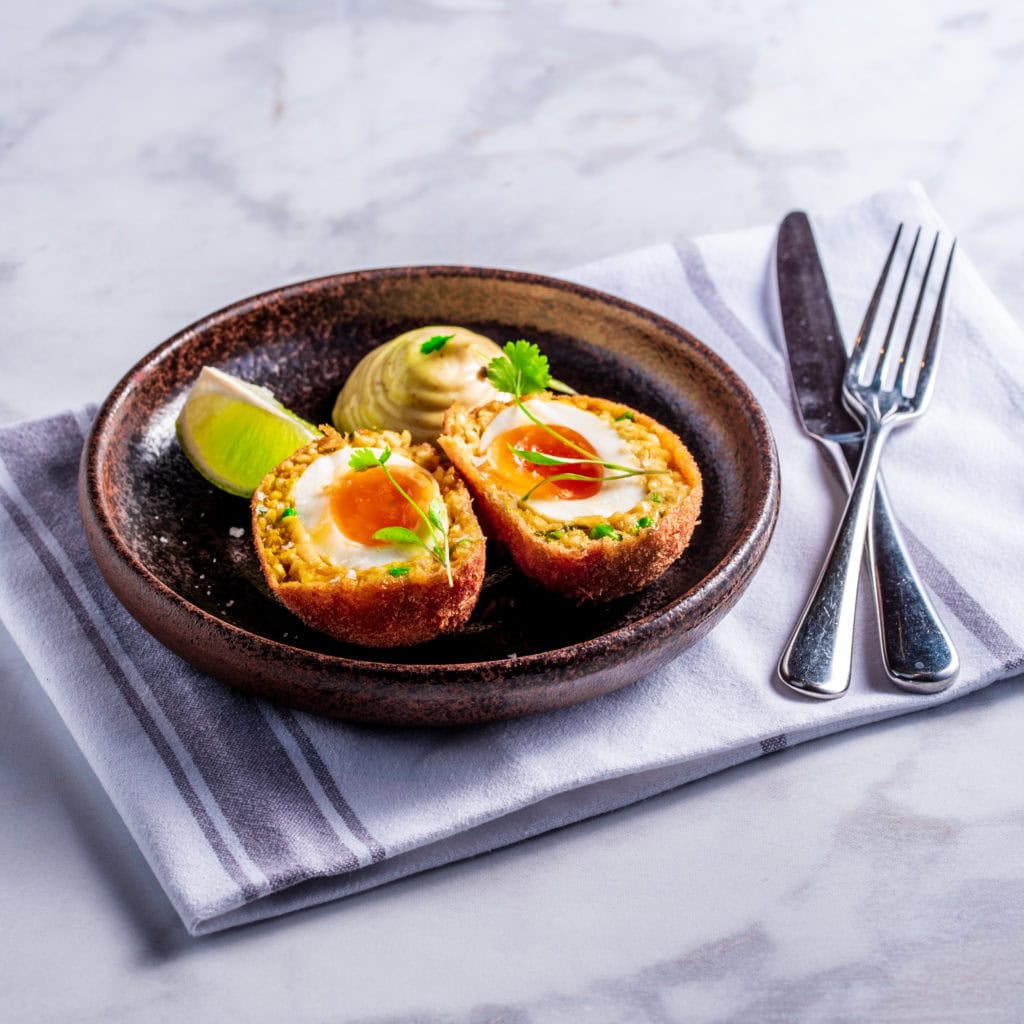 For the mains, we plunge hungrily into a Wild Mushroom Risotto and Duck Frites. Neither particularly adventurous dishes, but both did what they said on the tin, and did it perfectly: cooked to perfection and full of flavour. It was also one of those menus where there was so much mouthwatering stuff when that was hard to choose from; Baked Camembert! Truffle Roast Chicken! And good old Fish & Chips!
The service too, was exceptional. Attentive without being overbearing, and naturally friendly with a fab sparkle of camp. Special mention goes to waitress Kasia, who lifted our spirits on a dreary Tuesday night.
Sometimes, you don't need fancy chintz and unpronouncable dishes to have a flawless meal – when there's somewhere with fab wait staff, reasonable prices and gorgeous food just a stone's throw from your favourite watering holes…why would you go anywhere else?!
Old Compton Brasserie is at 34-36 Old Compton Street, W1D 4TT. For more info, head to oldcomptonbrasserie.co.uk