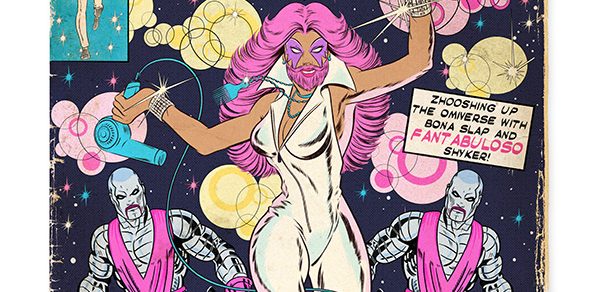 Ever wonder what vintage comics would look like if they were queer-friendly? The combination of chiselled bodies, skin-tight revealing outfits and the explosion of colour made the comic books of the 1950s and 60s has had a long-lasting impact on our culture, with their superheroes still having everyone from hardcore fans so casual viewers forking up £12 at the cinema to watch how their mythologies continue to develop. It was on this fertile ground that artist Villain developed their latest work, re-enforcing these visually queer archives into inclusive works of CAMP.
Combining the 'lost' gay language of Polari with a Pop Art sensibility, Vilain replaces the familiar characters with hyper-queer version, from Thora The God Of Fashion to The Grateful Spider Kemp. In Fantabuloso! the characters subvert the gender norms the source-material reinforces, with the manly Thor going from swinging a sledgehammer to a swiped Gucci bag.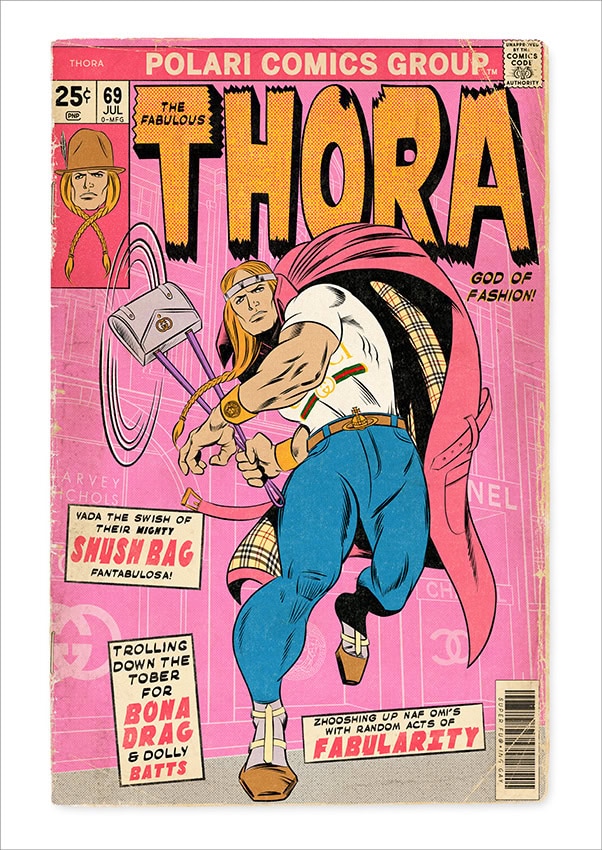 The use of Polari seems strangely at home among the colourful costume, with the language being an apt queer replacement for the "BAM!", "SWOOSH" and "WHACK" seen in the original comics. The past recalled in these works is one where homosexuality was never criminalised, and where the subculture was embraced.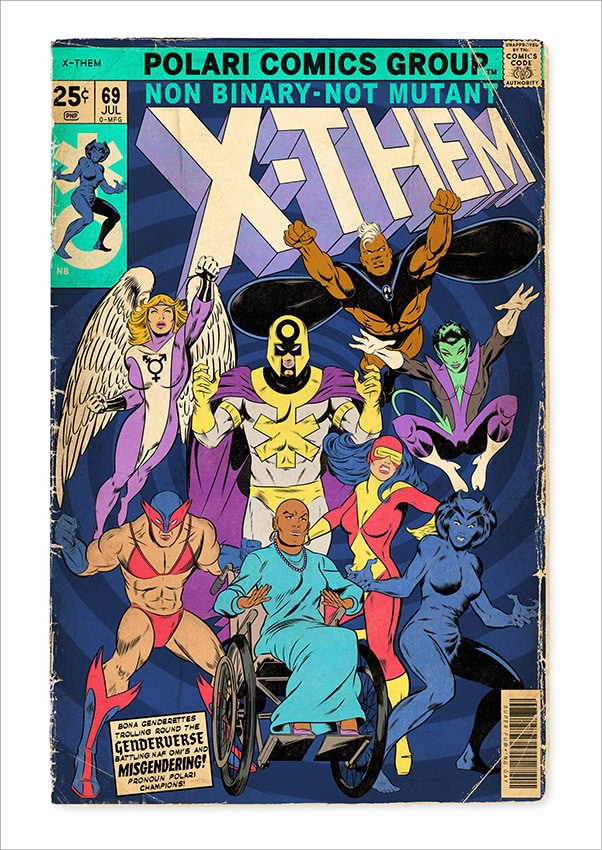 Running until 20th April at Atom Gallery, 127 Green Lanes, Stoke Newington, London N16 9DA. Prints are available to order from Shop.AtomGallery.co.uk.