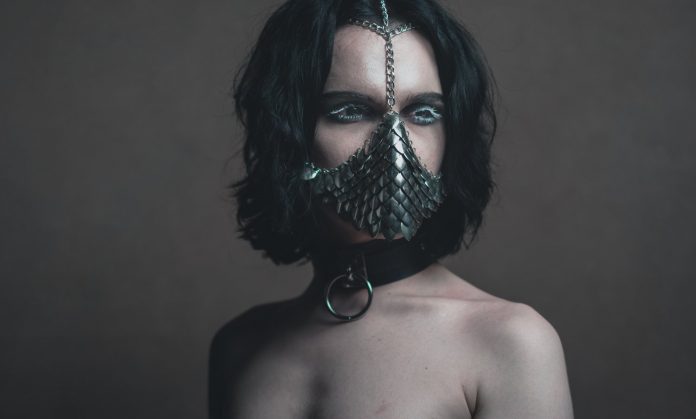 In just over a year Mønster Queen have established themselves as the leading underground alternative for all things gothic, queer and all sorts in between. With a following of night creatures who live for their raw magic, we catch up with Aarron O'Conner from the MQ team.
Can you tell us a bit about the history of Mønster Queen? Who are your key players? How did you all come together?
Mønster Queen was realised a year ago with the aim to enable sub-cultures to come together and experience the dark alternative scene as one, with an emphasis on individual expression and the freedom to play with identity. MQ grew organically from its humble beginnings at an intimate bar into a club night with performers, hosts and artists all collaborating to create something new. MQ is masterminded by Lais Pattak, Aarron O'Conner and it's resident DJs Parma Ham and Jon Coco, as well as working with close collaborators Charity Kase, Mynxie, Emily After and Ricardo Castro.
We're celebrating their 1st Anniversary June 15th at Cell 200.
You're hosting your own floor at Berlin Berlin Uncut bringing the gothic and industrial experimental side to the party. How did you get into this kind of scene?
From the queer side we love 80's icons Pete Burns and Boy George, and on the dark side Christian Death and Marilyn Manson. Our party has grown from many different inspirations, and that's what leads us to create new and crazier environments.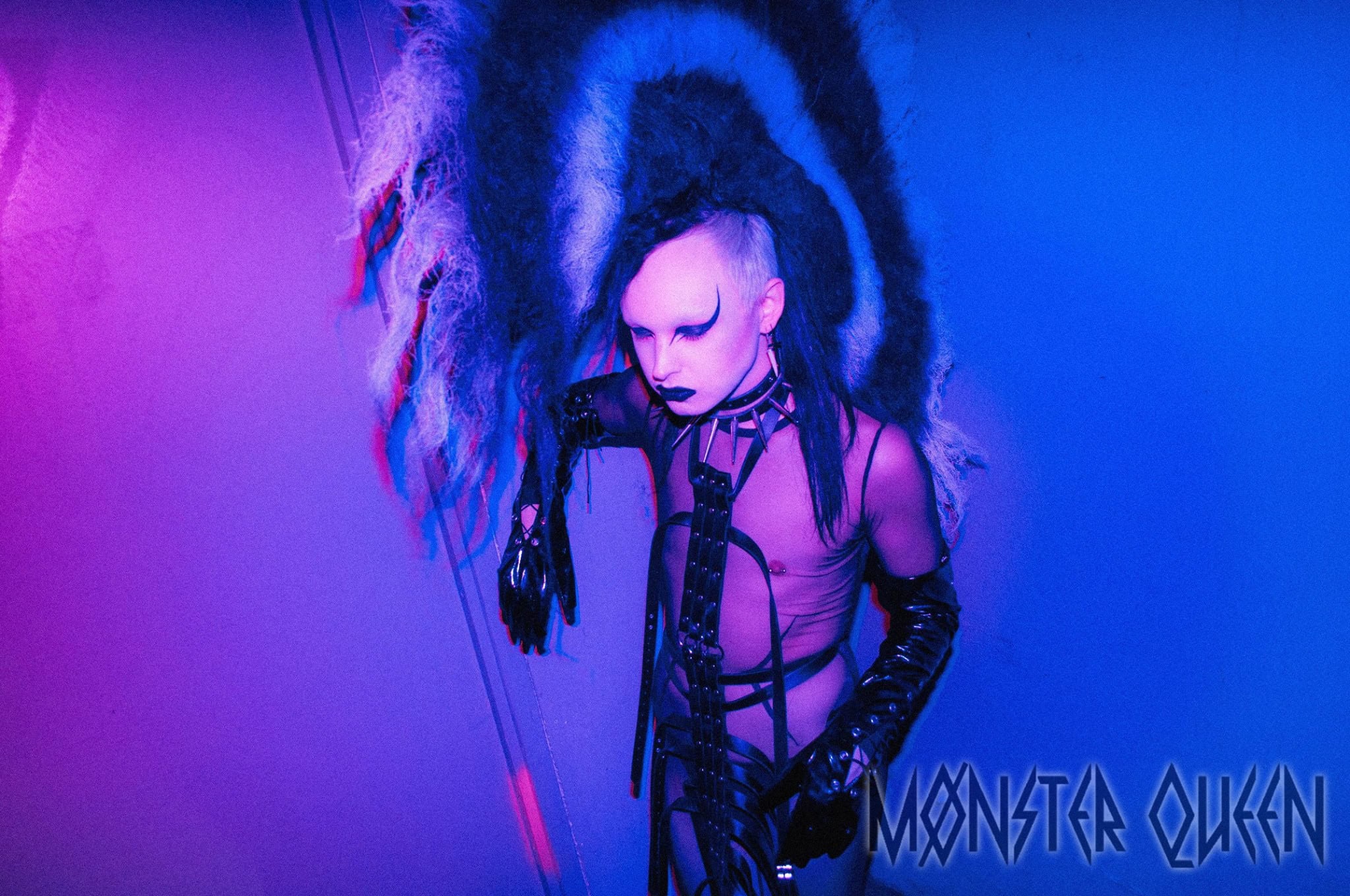 Is there anything Mønster Queen are doing as part of Uncut's alternative Easter celebrations?
We don't really care much about religious holidays, but we will be playing on the homoeroticism of the crucifixion and resurrection by way of themed performances. Though we don't need an excuse to want to crucify someone.
The BB party is all about its cross-section of goths, punks, trans and '80s fans. What do you think about the night that's so appealing to club-goers?
It's a scene that puts a lot of emphasis on image and self-expression. To someone on the outside, we imagine it's very fascinating, alluring and sometimes even scary. At Mønster Queen we encourage people to tap into this darker side. Come in, express yourself and don't be so afraid to break the mould. The music is just as eclectic, from dark and brooding, to romantic and soft. Heavy synths and industrial bass lines to playful drum machines, all the while it is hypnotic and easy to lose yourself in.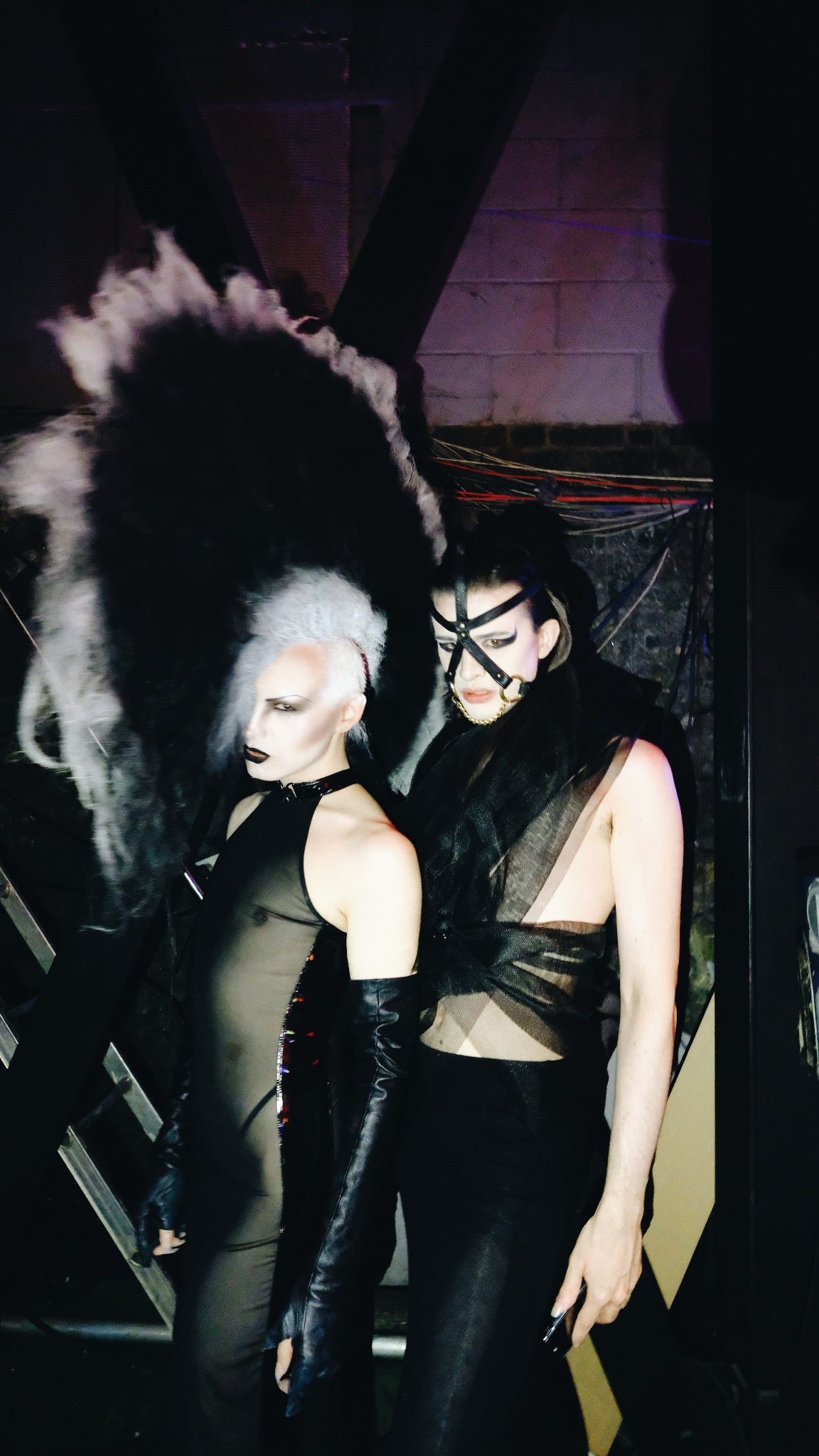 Berlin Berlin Uncut – Day & Dark Rave is at Egg London, 200 York Way, from 2pm to 6am on the 21stof April. For your tickets head over to EggLondon.co.uk.