Is there any real support coming from big brands or is it just another marketing stunt? LGBTQ+ activist and popstar, Andrea Di Giovanni, discusses their thoughts on the monetisation of the Pride flag, large corporations diversifying their branding, and what brands should do in order to ensure that they are helping the community.
Over the years, predominantly around the time of Pride season, major brands use the LGBTQ+ rainbow flag on their logos to try and cater their products towards an LGBTQ+ audience. But how many of those then donate part of the profit made to charities that help the community? For example charities such as Mermaids UK, Stonewall, Voices 4, are major well-known charities that for decades have helped the community massively, and if it wasn't for these charities that cater to help the community in times of need, we wouldn't be where we are now.
As someone who's part of the queer community, I often question myself on why these big named corporations and brands take their time to rebrand for a month only, whilst ignoring and in some cases even discriminating during the rest of the year.
"I am not fond of queerbaiting which has capitalism at its core."
As a community, we appreciate visibility and the will to create Pride merchandise in celebration of the season but, personally, I am not fond of queerbaiting which has capitalism at its chore. It can be seen as monetising off of sexuality if not done correctly.
I think many corporations forget that Pride is a protest, not an occasion to profit, it has a strong political message and I would love to see more brands and corporations take a real stance on it and help us achieve equality. Whether it be internally utilising policies that cater to their LGBTQ+ staff, running diversity campaigns across the year – not just Pride month – to ensure change is being executed, to even collaborating with large-to-small charities that help the community every day of every year.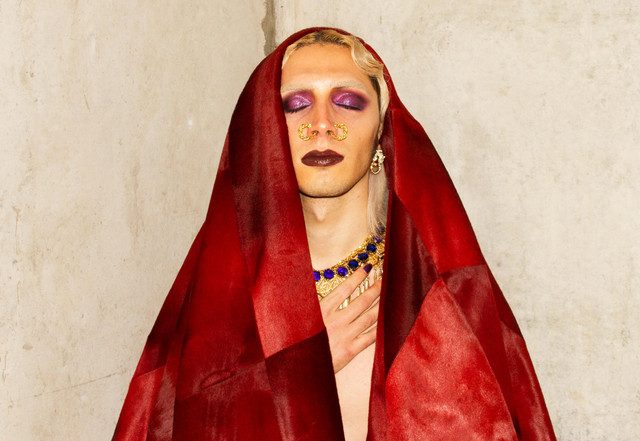 Our fight has definitely moved forward in the past 50 years, and especially 2019 with it being 50 years since the Stonewall Riots, we need to be pushing this change daily. In a world where divisive rhetoric is winning, rainbow t-shirt, shoes, coat, tote bag or else isn't the answer to the problem. It's fashioning a protest, in theory.
If anything, it gives people the illusion that if they buy a rainbow product they are supportive of our community when there's so much more to it than that. Where is their money going to?
"It's about understanding what it means to be a minority, understanding the culture"
Support shouldn't be triggered by guilt or trends; it has to go further than that – it passion in executing kindness, as that is exactly what change is, having a passion for change to have a better world for all. It's about understanding what it means to be a minority, understanding the culture, the struggle, the discrimination, hate crime, abuse – verbal and physical. You need to see both sides of the coin in order to make sure the coin as a whole can change together.
Support means understanding, listening and then acting accordingly. It's not about who has the biggest numbers, sales or egos. It's about uplifting and helping those who are marginalised by a discriminative society. Without the understanding and education… you are profiting off a minorities struggle.
Listen to Andrea Di Giovanni's latest EP "Permission" here: