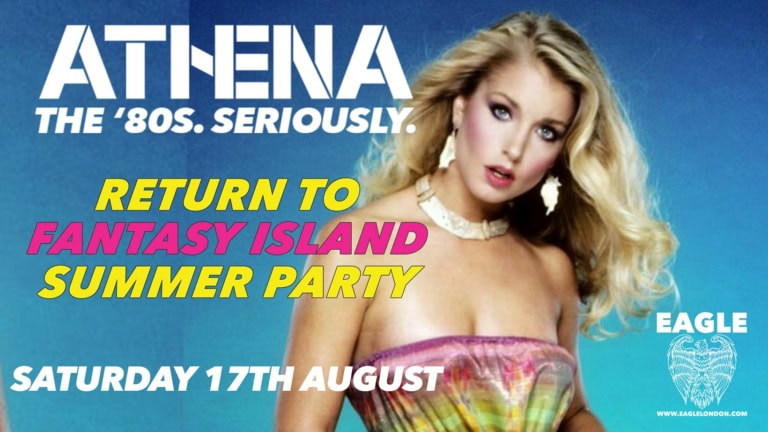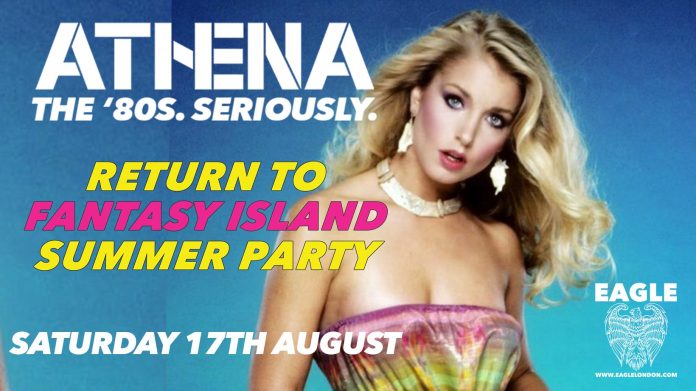 Remember that French & Saunders sketch about Joan & Jackie Collins? LUCKY BITCHES! Well, queer partystarters ATHENA has captured the fabulous, leopard-clad essence of that, and transformed it into a club night.
It's all about big shoulder pads and even bigger hair from the 80s, debatably the gayest era ever! A heady cloud of hedonism and hairspray – what more could you ask for from a Saturday night south of the river?
This month, their annual Soda Stream-soaked summer party is back, in a neon-spattered explosion of power ballads and power dressing! Brooke Shields is busy in her top drawer feverishly looking for her Oyster card and some suntan lotion, Grace Jones is stalking through Elephant & Castle underpass and Cyndi Lauper's asleep on the Victoria Line.
Even if none of them make it, London's gay disco divas will be out in force on August 17th, for this night of 80s pop, disco, new wave, Italo Disco and more, with a fantasy flashdance, special cocktails and a gogo boy! FABULOUS dahling.
ATHENA is on Saturday 17th August at Eagle London, 349 Kennington Lane, SE11 5QY. 9pm – 4am. Free before 10pm, £6 OTD.
READ MORE:
Fetch are teaming up with Circa for a big camp summer party!