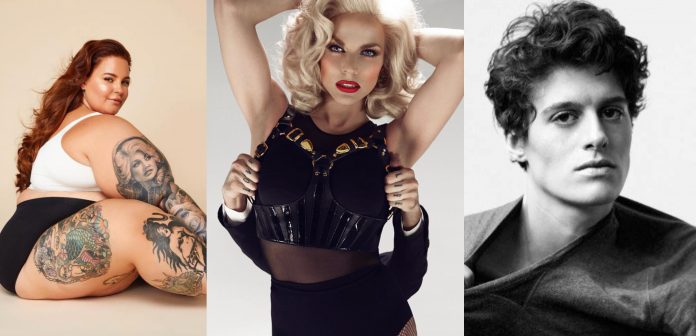 After the success of last year's show, the London Queer Fashion Show is back and this time it's welcoming a host of prominent queer models. Taking over the striking venue of the V&A Museum of Childhood in East London, flanked by vintage toys and trinkets, the work of twelve up-and-coming designers will stomp down the catwalk in a stunning spectacle celebrating queer art, design and fashion.
This year the event is making a splash following the announcement that Tess Holiday and Rain Dove will be walking in this year's show. Holiday has made a name for herself by flouting social pressures, shamelessly showcasing her beauty and voluptuous figure on the cover of Cosmopolitan magazine. A loud voice advocating for body positivity and relentlessly calling out the fashion industry for body-shaming, Holiday is an influential voice that has changed the face of the industry. Rain Dove, who is also walking, is known for owning her androgynous look and has been an important figure in progressing the conversation around people who identify as gender-nonconforming. A talented model who's built a career on rocking both masculine and feminine looks, Dove is sure to feel right at home on the LGFS19 runway.
Hosting the evening will be international drag superstar Courtney Act, who's second only to RuPaul for her name recognition. Courtney Act has built her career following appearances on several reality shows, breaking out on the first season of Australian Idol, before making a name for herself on RuPaul's Drag Race's sixth season. Following her success, she kept her foot on the wheel entering the Big Brother house and coming in second-place eariler this year on Dancing With The Stars Australia. She's since become a household name and is sure to bring her brand of joyful energy to the show.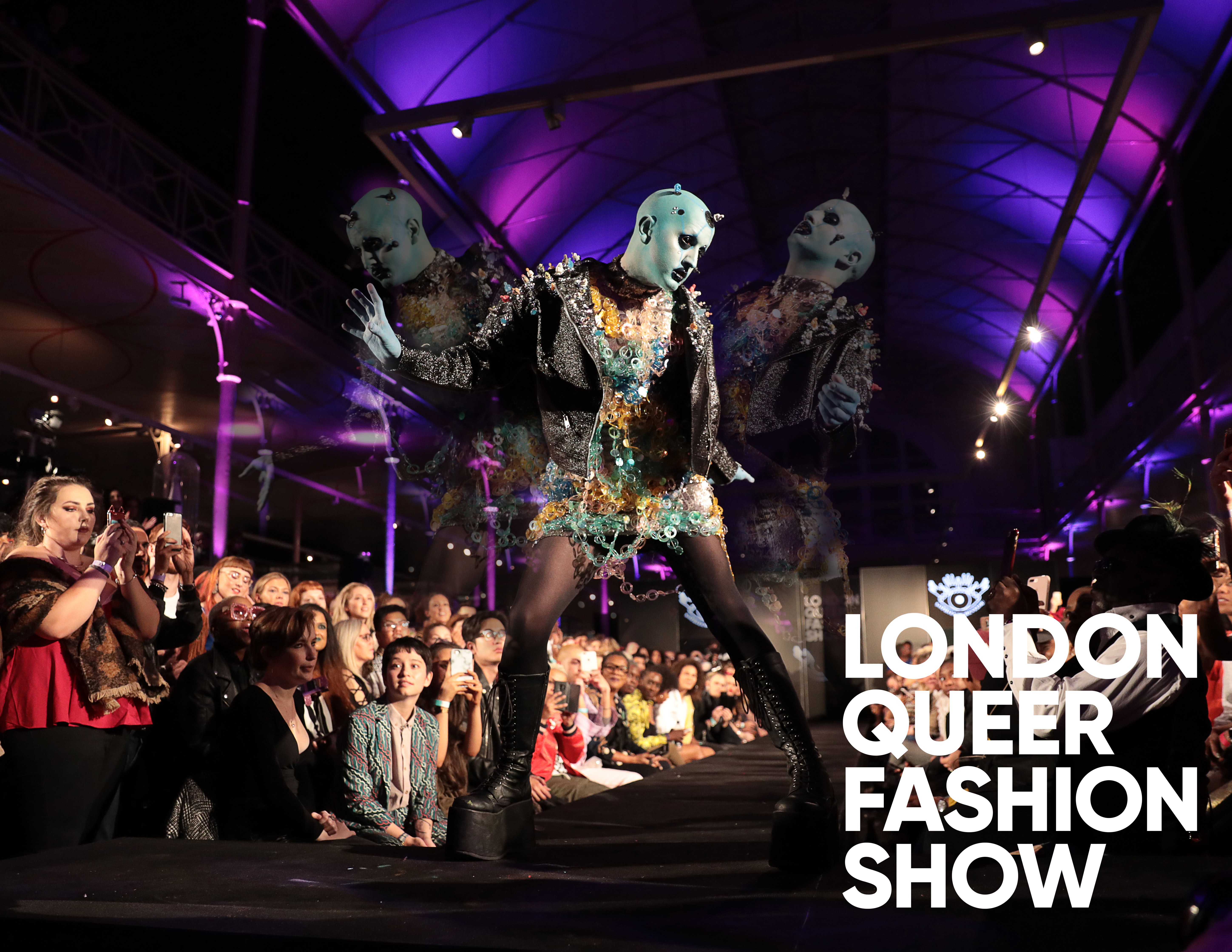 Aesthetics are also integral to queer identity. From the punk movement to the super-machismo leather chap fetish aesthetic of the early eighties, to our current moment of street-style meets colour and kitsch. These styles are all too often appropriated by major fashion houses. When it comes to queer culture there is still a case to be made for their sacrosanctity. It's about time queer designers and models were thrust in front of their own cultural productions, and fashion is the perfect vehicle through which to do so.
The show will feature 12 promising LGBTQ+ designers showing off their latest collections, walking down the runway worn by over 100 models. With a defiant range of models from all gender identities, sexualities, races and bodies, their message of inclusivity and embracing diversity is one that is sure to resonate with London's queer fashionistas.
London Queer Fashion Show 2019 is at the V&A Museum of Childhood, Bethnal Green on September 20th.