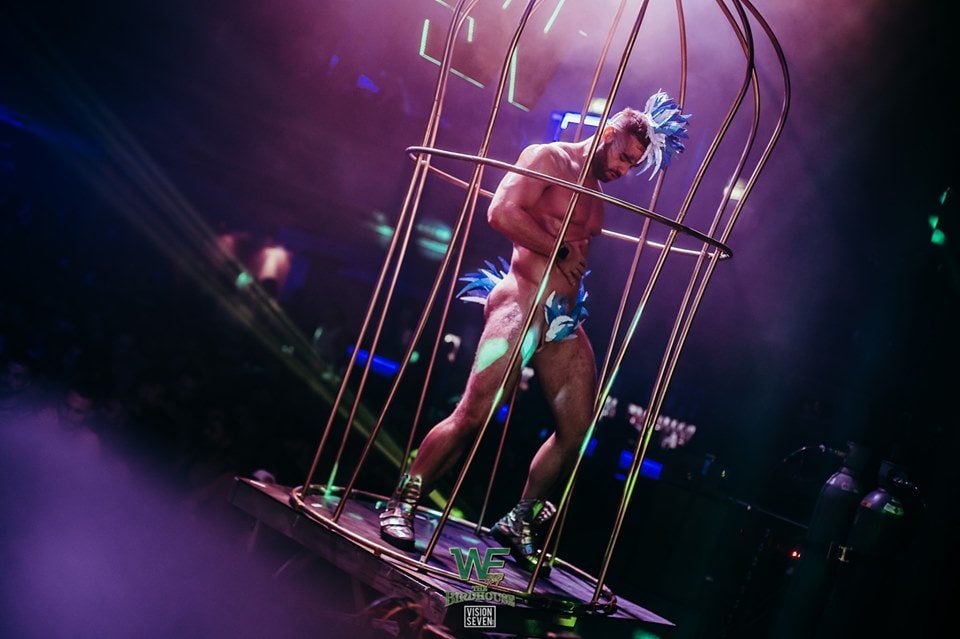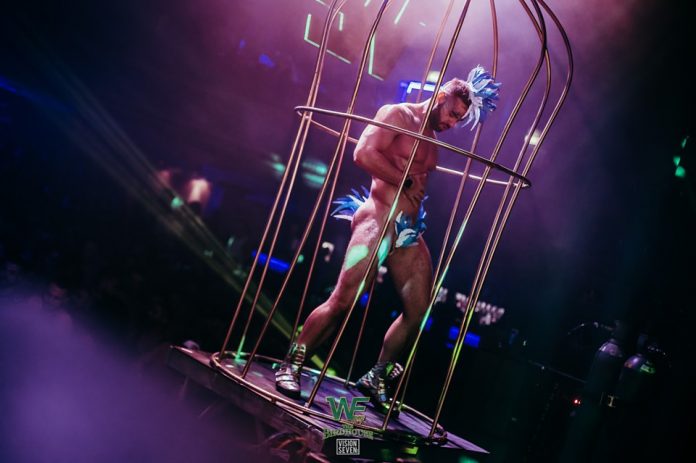 Your Guide to the Best Gay Halloween parties in London! Updated Part 2.
BOiBOX – Spooktacular! Thursday 31st October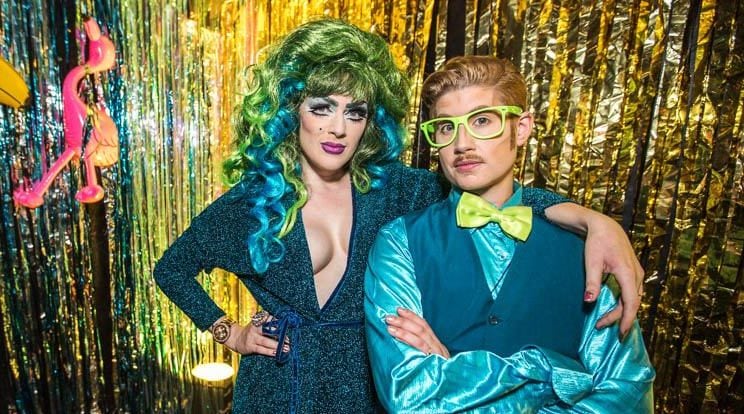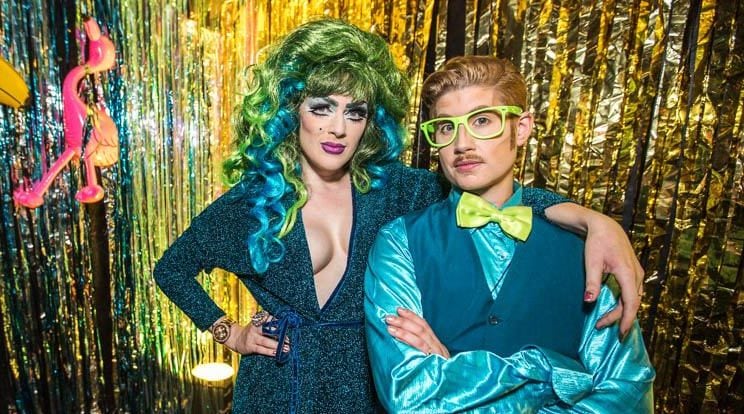 Boibox is the night for kings, queer womxn and their pals, and they're having a Halloween party on ACTUAL HALLOWEEN, how subversive! It's at The Glory and they always go all out for Halloween – cobwebs and plastic spiders galore. BoiBox's Spooktacular will features shows galore, wicked games, tricks, treats and prizes for the best dressed. All hosted by decaying duo Apple (bobbing) Derrieres and Adam All (hallows eve).
7pm – 10:30pm. The Glory, 281 Kingsland Road, Haggerston E2 8AS. To find out more, CLICK HERE.
Click below for Queer Halloween 2023
Queer Halloween Parties in London – QX lists some of the best!
Shame – Halloween Ball Thursday 31st October
Swanky Soho joint Freedom is casting its slick image into the dark alleys of Soho for one night only as they embrace naffery with their HALLOWEEN BALL. It's gonna be all about soul, funk and disco, with live performances from Janine Johnson, Kalon Rae and Rachel Matthews, plus tunes from DJ Mickey Galliano. Devilish debauchery in the heart of Soho!
8pm – 3am. Freedom Bar, 60-66 Wardour St, Soho W1F 0TA. To find out more, CLICK HERE.
Frightanic – A Nautical Nightmare Thursday 31st October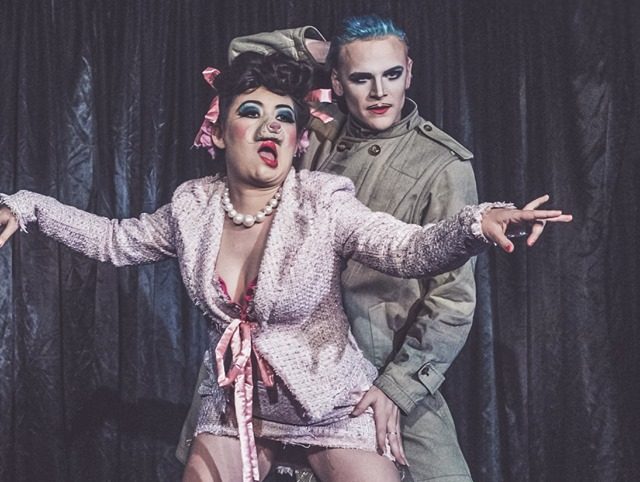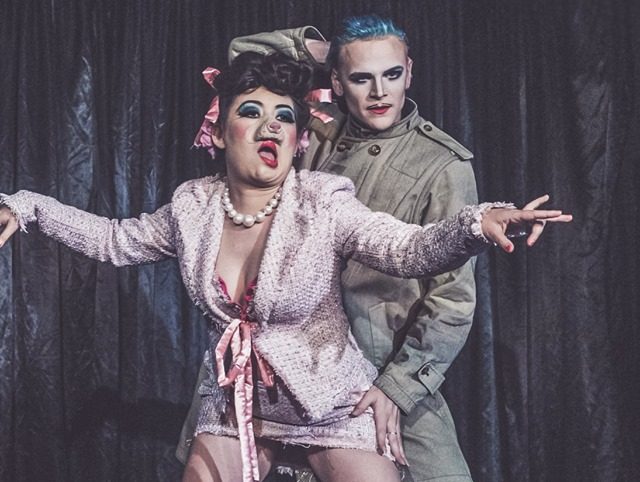 Ooh if ANYONE knows how to do a Halloween party it's the Pop Horror boys. Sorry, the old lady who threw the necklace into the ocean can't come to the phone right now. Why? BECAUSE SHE'S DEAD. They're doing a nautical-themed "Frightanic" Halloween-themed fusion. Why? Why not! Think pirates and piranhas, great whites and ghost ships, maniac mermaids and crazy krakens…in the immortal words of Captain Barbossa – YE'D BEST START BELIEVIN' IN GHOST STORIES, MISS TURNER…YER IN ONE!
7pm – Midnight. The Royal Vauxhall Tavern, 372 Kennington Lane, Vauxhall SE11 5HY. To find out more, CLICK HERE.
Halloween Weekend Spooktacular Thursday 31st – Saturday 2nd November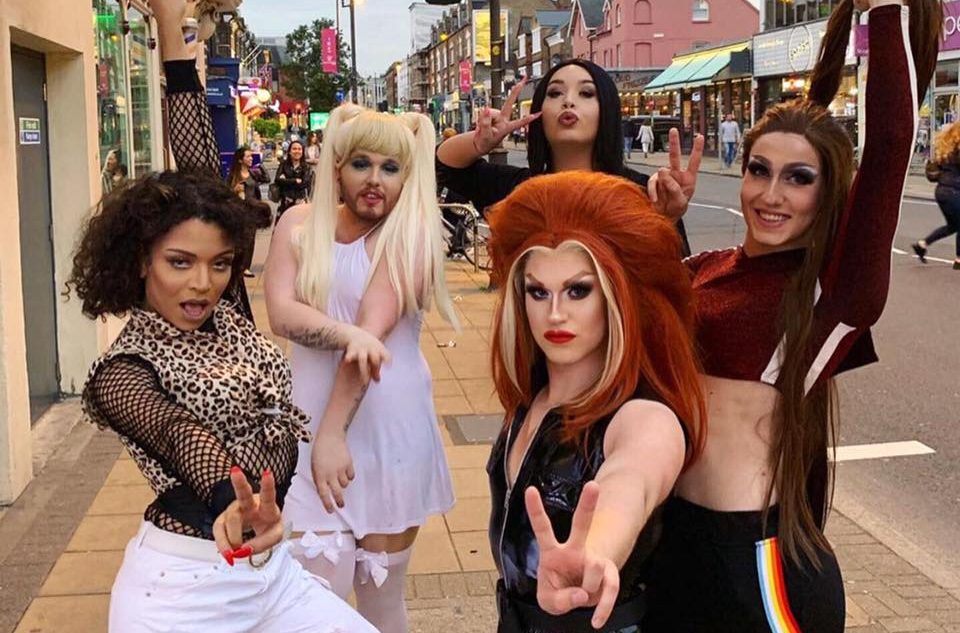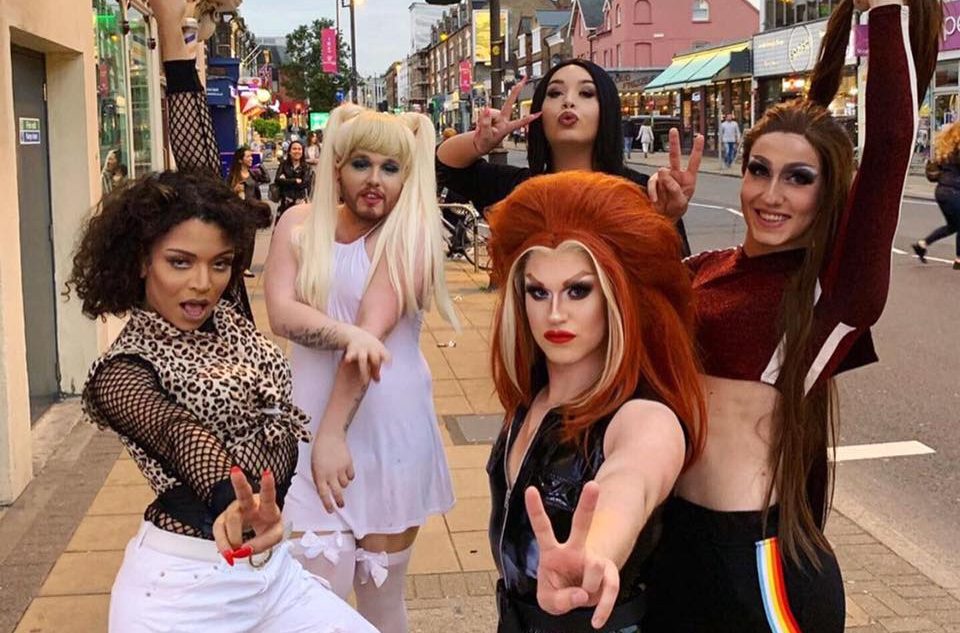 You're ghoulishly invited to CMYK BAr's Halloween Spooktacular. Serving up creepy cocktails, delish drag acts and murderous dance moves. Be sure to dress to SCARE. They'll be keeping the party going all weekend long with a terrifying trio of nights set to fright and excite. On Thursday, it's happy hour prices all night long.
CMYK Bar, 105-109 The Broadway, Wimbledon SW19 1QC. To find out more, CLICK HERE.
Circa's Nightmare Prom Thursday 31st – Saturday 2nd November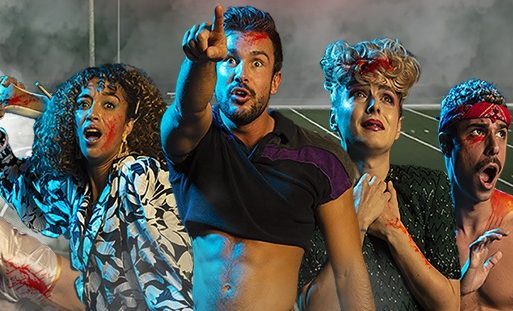 It's sure to get bloody THIS Prom Night, henny. Two venues, over three nights celebrate pure Prom Horror. Get ready to run for your life and dance until you're dead. Gay party brand Circa are celebrating an all-American All Hallows Eve over at the bar and down at Circa the Club. Welcoming a crop of killer DJs for a state-side dose of macabre madness. Circa welcomes you to the ultimate highs chool nightmare.
Circa Soho, 62 Frith Street Soho W1D 3JN and Circa The Club, Hungerford House, Embankment WC2N 6PA. To find out more, CLICK HERE.
Spook Mince Friday 1st November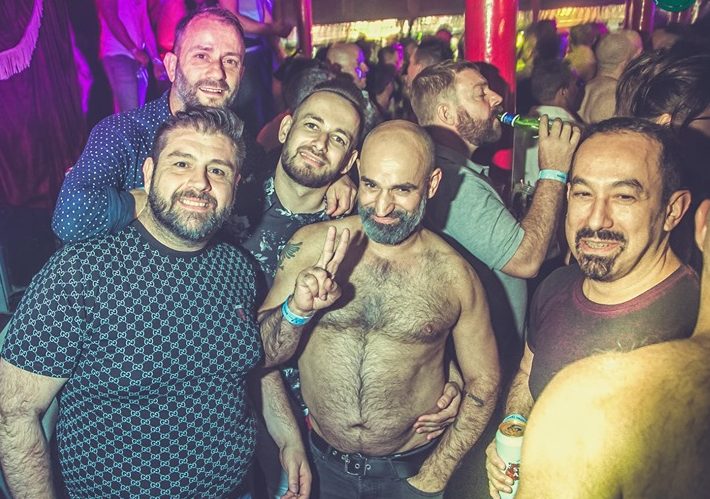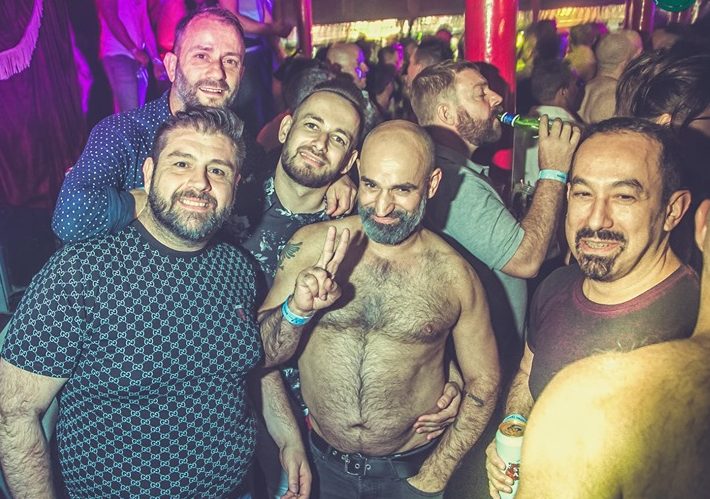 BEEFMINCE is haunting the Royal Vauxhall Tavern this Halloween for a huge scare-full, attitude-free spoomince party! Resident DJs SILVERHOOK and CACTUSHEAD will be producing petrifying dirty beats and remixes for you to 'Trick Or Beat' to, plus the terrifying TAREQ takes our guest DJ slot taking over the decks until 4am. FANCY DRESS STRONGLY ENCOURAGED – it's Halloween FFS!
10pm – 4am. The Royal Vauxhall Tavern, 372 Kennington Lane, Vauxhall SE11 5HY. To find out more, CLICK HERE.
Jungle Kitty: The Monster Ball Friday 1st November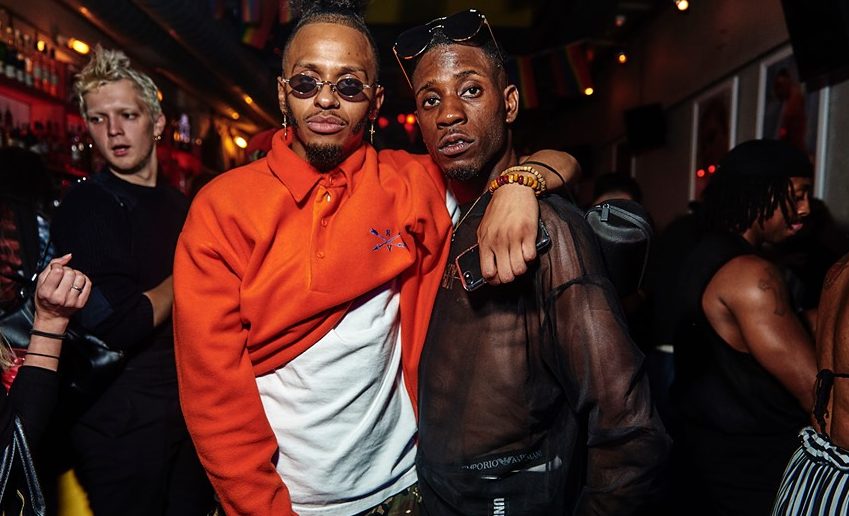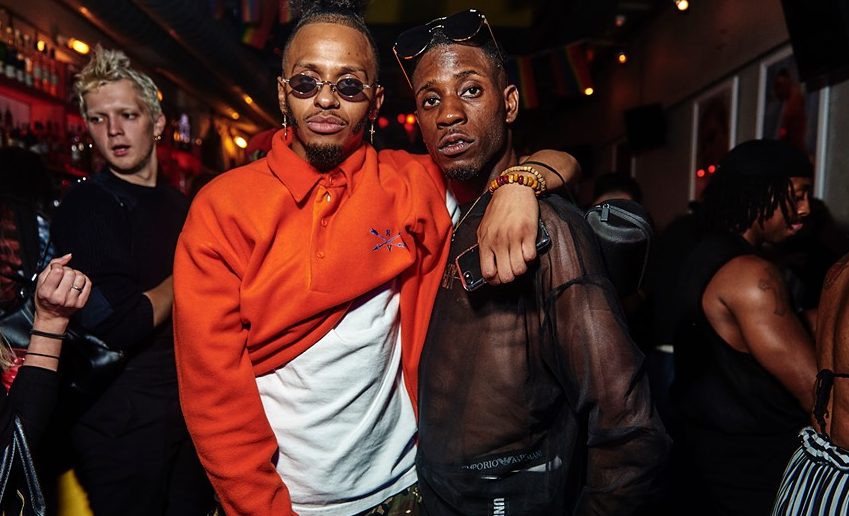 Jungle Kitty is returning to Dalston Superstore for a fancy dress gay Halloween party special! This is gonna be a night of Afrobeats, reggaeton and dancehall, with a Halloween twist of course. What more could you ask for?! With DJs Jordss, Mi TrYb, Ollie Rant and more.
9pm – 4am. Dalston Superstore, 117 Kingsland High Street E8 2PB. To find out more, CLICK HERE.
WE Dracula – Halloween Special Saturday 2nd November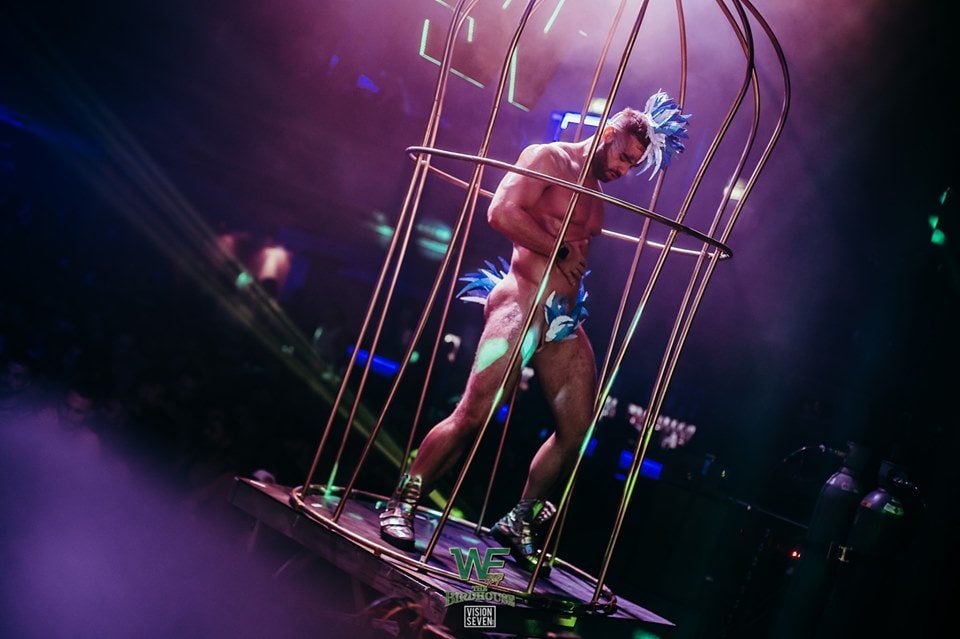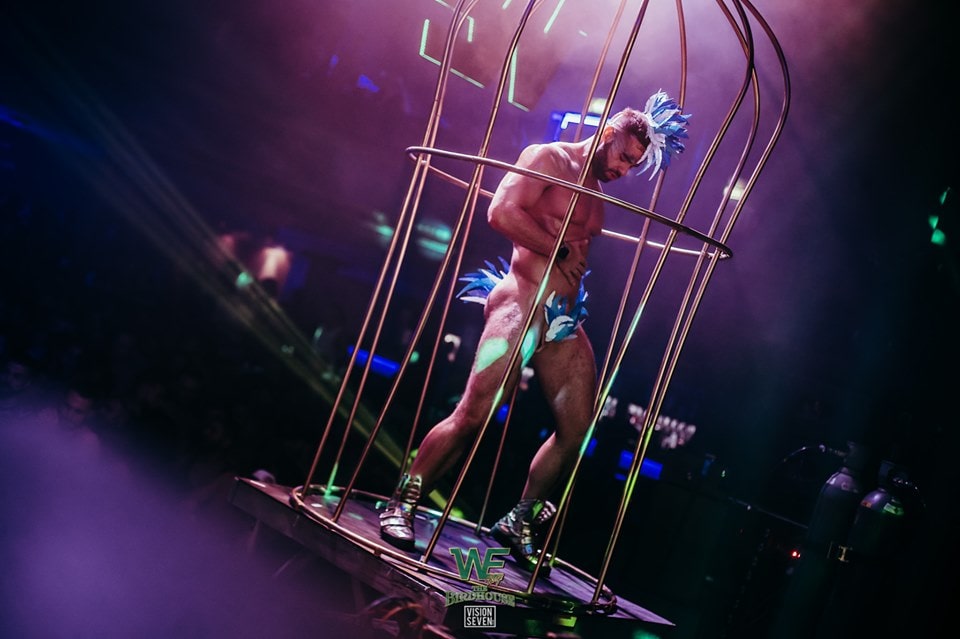 Never ones to do things by halves, the WE Party crew are creeping into Electric Brixton on Saturday 2nd for a sparkling spooktacular of epic proportions. No doubt there's going to be some gorgeous Insta-worthy outfits, plus an endless parade of muscular men in harnesses. Which, y'know, we don't have a problem with. With DJs Lucas Flamefly, Neil Singleton and Arnaldo Novais.
11pm – 6am. Electric Brixton, 1 Town Hall Parade, Brixton. To find out more, CLICK HERE.
Debbie does Halloween Saturday 2nd November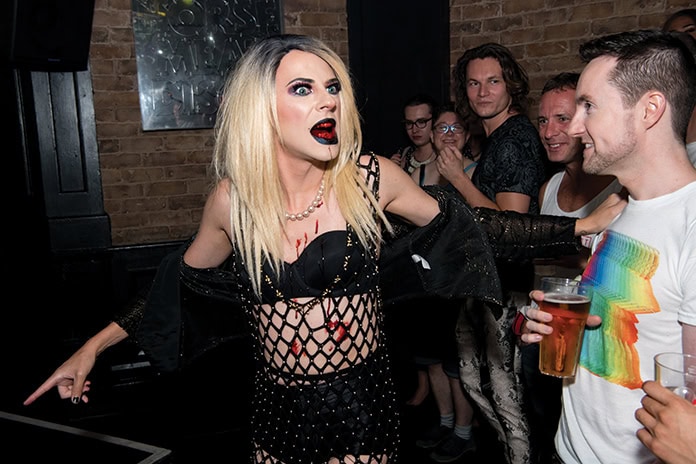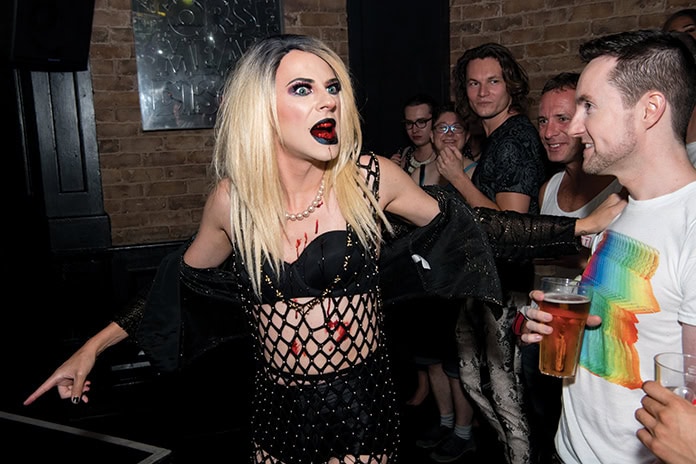 Prepare for the Night of the Living DEB! Get ready for some otherworldly mixes from DJ duo Sina Sparrow and Xander Bernhard playing the finest in female-fronted pop, rock and disco. Prepare for diva worship and drag interludes celebrating the trampiest vamps. The darkest divas. The worst witchiest women on the scene. Keep your crotch covered for Cassandra and Stella Meltdown. Expect to hear the haunted wailings of Debbie Harry, Stevie Nicks, Cher, Abba, Haim, Lana Del Rey… the list goes on.
The Eagle, 349 Kennington Lane, Vauxhall SE11 5QY. To find out more, CLICK HERE.
READ MORE on gay Halloween parties in London :
The gay couple costumes we really don't want to see this Halloween