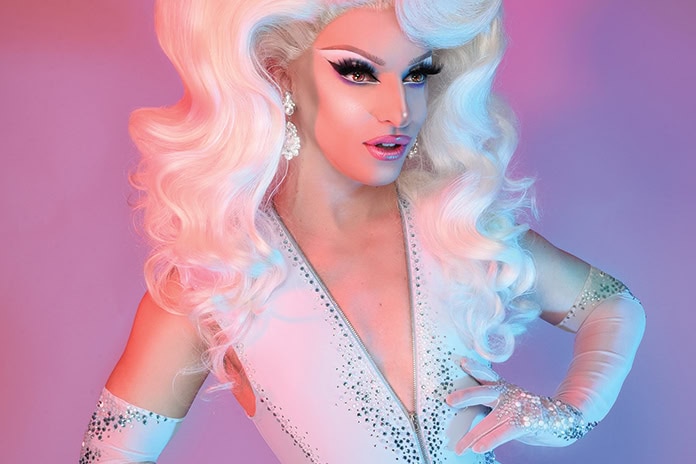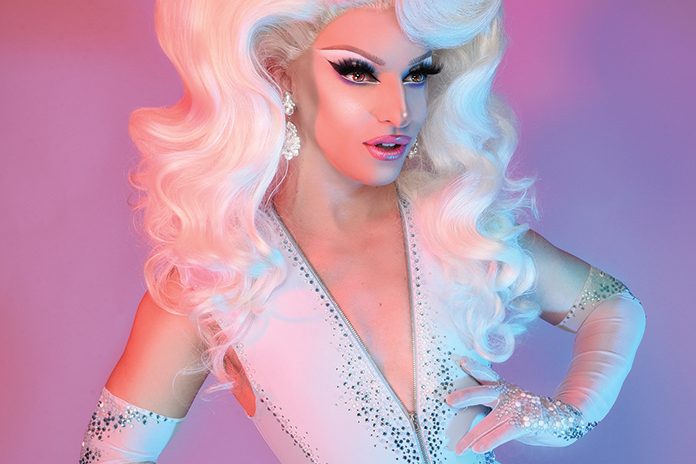 NYC drag superstar and darling of RuPaul's Drag Race Season 10, Miz Cracker, who is currently on tour with Heels of Hell and headed to London, took time out of her frenetic schedule this week to chat to Jason Reid about life after that show, Drag Race UK, preparing for The Palladium, politics and more…
Hey Miz Cracker! How's life been treating you since Drag Race?
It has been a whirlwind. We've been to 15 or 16 countries now; kinda lost track. We've been going to any city that will accept drag – and taking photos in front of every landmark we can find. It's so much fun getting to know the world.
Was the Drag Race experience everything you expected it to be, and has it been life-changing?
Well I'm only home four days a month now so I think that's pretty much life-changing. It's been so amazing.
Have you had a chance to see any of Drag Race UK?
I ABSOLUTELY have! The UK is a place I feel really at home so as soon as it was announced I knew I'd be all over it. I've actually started doing a Drag Race UK review show for Logo in the US.
What do you think of it so far? Are you able to decipher the colloquialisms?
I'm used to the British slang, so it's been quite easy to understand. British drag is similar to what great New York Drag was in its heyday. It's like going back to the golden age and I love it.
So far it's been very high-camp and traditional.
And that's exactly who I am. So I feel like I'm watching this imaginary world where things haven't changed yet.
Tell us a bit about your upcoming London shows.
I'm going to be doing a show at the Palladium in February. We're always so well received in the UK and are incredibly excited about this multi-city tour.
That's a big deal, The Palladium…
Yeah it is. We're so honoured. The Palladium is gonna be the biggest venue for this show, and I'm bringing some of the best drag queens from New York City with me to say 'Hello from NYC'. American Woman is all about the women of the world today; it's not me explaining what needs to happen next, it's me asking what I need to do to be a better ally – especially as women have been so pivotal to every achievement in my life. I owe so much to women. It's my way of making a drag show that's responsible and in the time.
Sounds brilliant and very pertinent. Tell us briefly about the Heels of Hell show.
It's a motley crew of drag queens touring with a Halloween show. Right now we're in Oslo, and we've just been to Stockholm. I love it because it's diverse and wild. No queen approaches it the same way.
If you were in NYC for Halloween and not performing, what would you be doing?
I'd definitely be in bed, sleeping.
I suppose it's like a busman's holiday when you have to be in costume all year round for work.
Exactly (and I love that phrase). Everyone always wants to go party for my birthday and all I wanna do is rest at home. I cherish that me time.
If you could be another Drag Race Queen for a day, who would you be?
Jinx Monsoon, so I could be asleep a lot.
You're well known for being a political queen so what would you say to fellow LGBTQ+ people who don't wish to engage in politics?
If you don't want to engage in politics that's fine, but make sure you reach out to the people around you and promote love in the way you talk and treat others. Always be kind and loving. Make sure that in your own sphere you're creating a good space. A great place to start is by being a good person.
Miz Cracker performs as part of Heels of Hell on Thursday 17th October at 02 Forum Kentish Town, 9-17 Highgate Road, London NW5 1JY. Tickets here.
READ MORE: