Legacy of trailblazing painter, photographer, writer and performance artist David Wojnarowicz revisited in Marion Scemama's new film.
The HIV/AIDS crisis was undoubtedly one of the most devastating chapters in western queer history. Just when the community was enjoying its first taste of freedom following the liberation movement in the early '70s, it was stricken with a virus that would take 448,060 lives in the US before the century was out. Metropolitan neighbourhoods which had cemented themselves as refuges for LGBTQ+ folks quickly became epicentres of tragedy. The streets of New York's East Village that birthed the Gay and Lesbian Liberation Movement became a capital of queer mourning. After losing his longtime lover and mentor to an AIDS-related illness, and after being diagnosed with HIV himself, artist David Wojnarowicz dedicated his life and work to his activism.
It was 1987 when the virus dug its claws into Wojnarowicz's life, and from then on he couldn't sit idly by and watch his friends continue to die, neglected. He set about tackling the political context afflicting the most vulnerable people who were affected by the crisis. Through his art, he emerged to be one of the most prominent radical voices during the Reagan-Bush years. He soon became an icon of the Downtown artistic scene of the late '80s, exhibiting in the city's prominent modern art museums, from the New Museum to The Whitney. His writing also made him an inspirational figure within AIDS activism with his 1991 book Close to the Knives: A Memoir of Disintegration inspiring David Robinson to dump the ashes of his partner on the grounds of the White House as a protest of the Bush administration's inaction in fighting HIV/AIDS.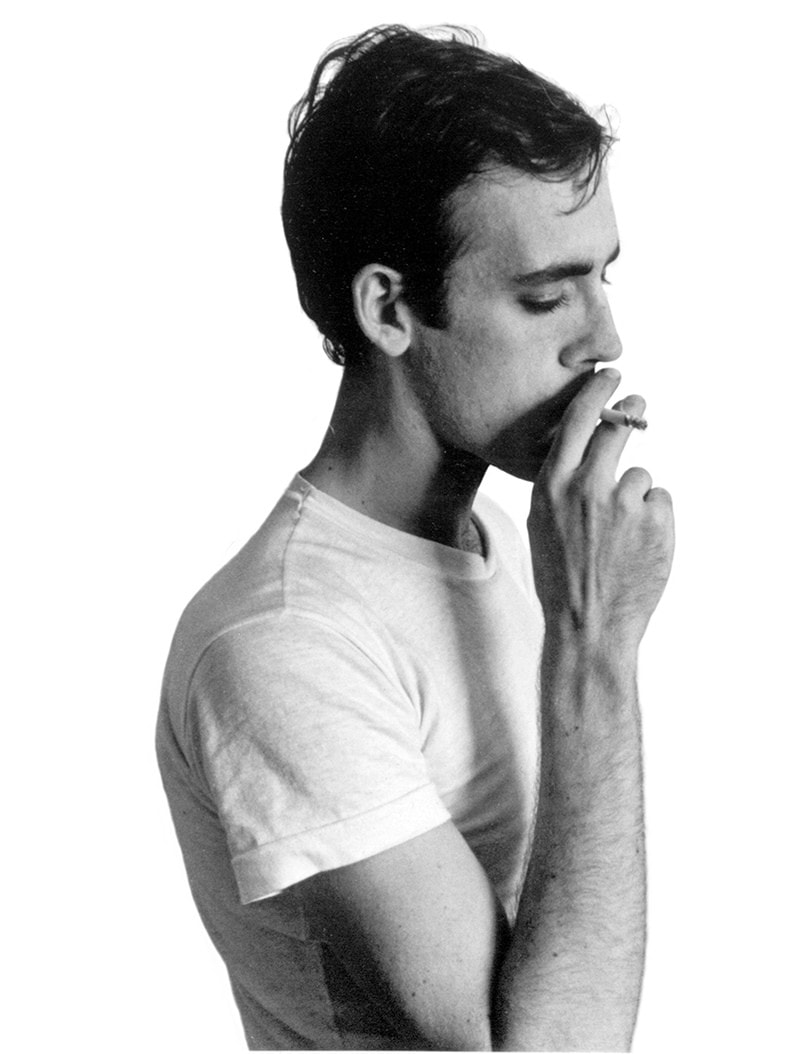 Wojnarowicz enjoyed this late success despite arriving in the big city as a runaway from New Jersey. After passing his time hustling in Times Square, once he became of drinking age he began frequented the Hell's Kitchen nightclub where Keith Haring worked. Soon becoming a fixture in this East Village scene, where his contemporaries made a name for themselves, from Nan Goldin to Basquiat. It wasn't until he became involved with photographer Hujar that he came to see himself as an artist. He came into his newly found artistic expression when the virus began ravaging the city and his community.
In May of 1989, Wojnarowicz sat down in his lost apartment for a 4-hour interview with cultural theorist Sylvere Lotringer. In this interview, he discussed his sexuality, his work and facing his own mortality following his diagnosis. It is this interview that filmmaker Marion Scemama made the bases of her film essay on the artist. In Self-Portrait in 23 Rounds, A Chapter in David Wojnarowicz's Life, Scemama explores the work and life of the man whom she befriended in the early artists. Their friendship lasted nine years, with Scemama accompanying him on his last trip to the American South-West a year before his death in 1992.
This week sees Scemama's film make its UK premiere at LADA (ThisIsLiveArt.co.uk), the world's leading organisation for Live Art, producing specialized projects, opportunities, resources and publications. A free screening of Self-Portrait in 23 Rounds, A Chapter in David Wojnarowicz's Life will be taking place on the 5th of December in Bethnal Green. The screening will be followed by the filmmaker and photographer Andreas Sterzing in conversation discussing their relationship with the influential figure. On the night they'll be collecting donations for Positive East who have been at the forefront of HIV services and care for over 26 years.
---
Self-Portrait in 23 Rounds, A Chapter in David Wojnarowicz's Life was shown on Thursday 5th December at the Live Art Development Agency, The Garrett Centre E2 6LX.