Body Talk at VAULT Festival review ★★★☆☆ by Ifan Llewelyn
Despite becoming a pressing social issue, the conversation around body image has never landed firmly among gay men. While Jameela Jamil, Lizzo and the like are busy spreading the word on getting women to be more positive and accepting of their bodies, gay men are left watching Tom Daley YouTube tutorials on how to make lemon water for breakfast. The pressure of having the "perfect body" seems to be getting worse than ever in this Insta-gay generation. Full Disclosure Theatre's Body Talk is tackling that pressure head-on, diving into the experience of three different gay men in three different bodies. It's an overdue exploration into gay men and their body issues that is both compelling and thought-provoking
Adapted from short monologue Skin(ny) which ran at the Southwark Playhouse in 2018, the show is a three-hander that addresses the issues of Carl (Dominic Jones) who is skinny, Cameron (Taofique Folarin) who is toned and Phil (Mark Philip Compton) who is fat. The three men are also part of three different generations of gay men, spanning two decades of queer experience. This is a layered piece of theatre from playwright David Hendon which does good work in reflecting the complicated value systems that gay men often subscribe to. As the offbeat and slightly strange Carl, Dominic Jones gives the production's stand-out performance, playful and excitable while retaining a lingering sense of being selfconscious. His part also feels the most authentically written, giving subtlety to the dynamics that are at work.
The work has some troublesome impulses, like the need to explain why each character has the body that they do, for example. Carl is skinny because of an eating disorder and Phil is fat because of bingeing during a depressive episode. It's a little reductive and ignores the fact that most people have the body they have just… because. Also, having to result to a tiny penis to make the conventionally attractive Cameron sympathetic feels rather indolent.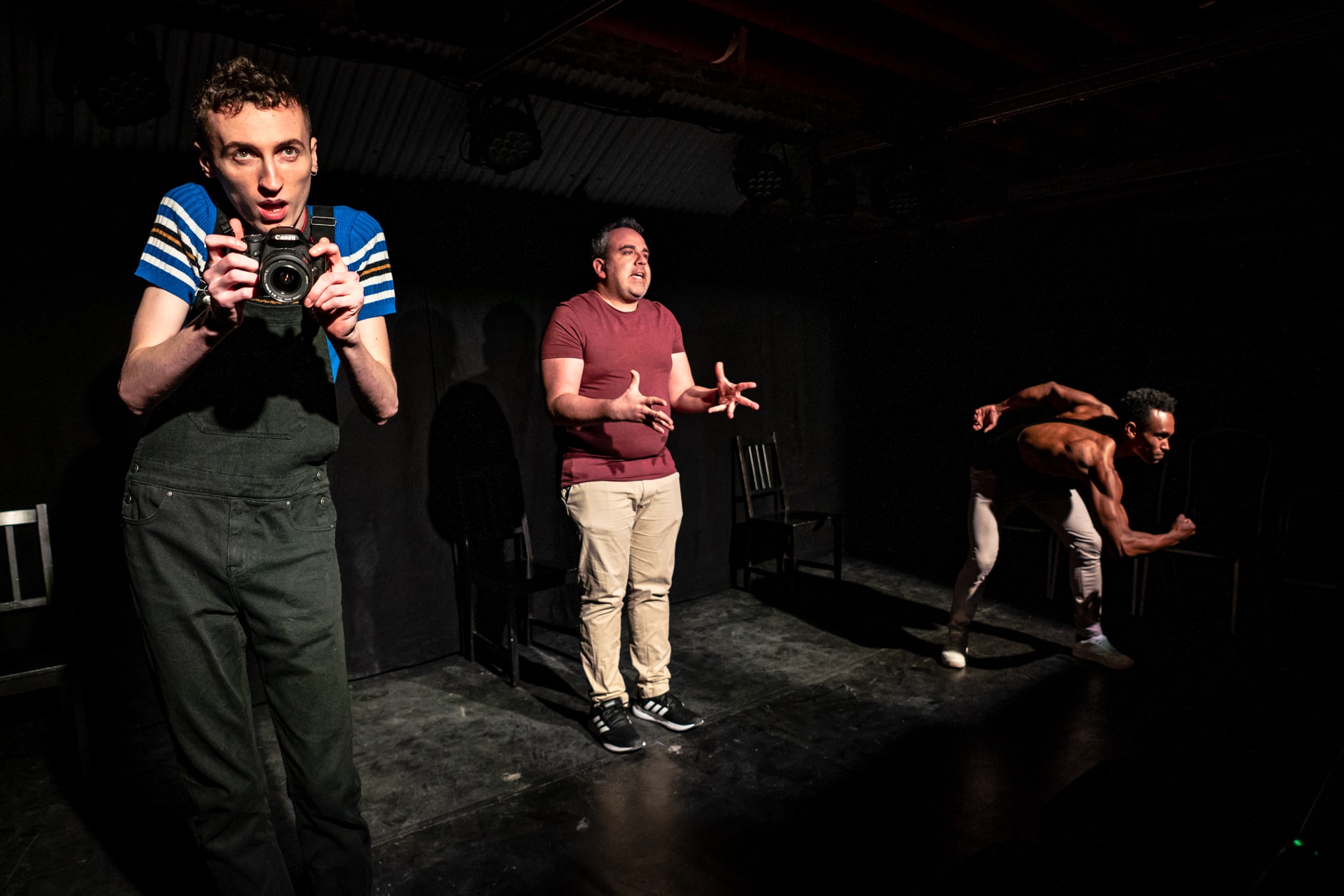 Under Chris Davis and Sam Luffman's direction, the piece feels dynamic and lively, seamlessly interweaving the three narrative strands. The three stories ultimately tie together neatly in a way that feels natural and shows great skill both on their and David Hendon's part. Though a valiant attempt at exploring the topic of gay men and their relationship with their bodies, there are a few problematic elements at play here.
Body Talk ran as part of the VAULTS Theatre Festival 2020.
READ MORE related to Body Talk at VAULT Festival review here:
Scenes with girls at Royal Court Theatre review – 'dissection of modern female friendship'