Emerald Life is an insurance company that specialises and prioritises the LGBT+ community, as well as cultivating equality in a wider sense, fighting for equality for women and non-traditional families.
Chairman Steve Wardlaw is passionate about Emerald Life's goals and ethos. He truly wants to make things better for people who are struggling to sort out things in their lives. We spoke to him to find out more.
Hey Steve – for those who don't know, what kind of stuff does Emerald Life offer people?
We are an insurer – but far from boring (I hope!). We were set up in 2016 to finally offer equality in insurance for the LGBT+ community. Since then we have expanded to fight for equality for women, no-traditional families and single people too – all of which overlap. We offer home, travel, pet and wedding cover – with more to come…
What does that mean – 'equality in insurance'?
Lots of things – from marketing that just shows white straight families, to assumptions about gender or sexual orientation and also products that discriminated against LGBT customers.
The LGBT+ community also hates insurance – if you are LGBT+ in the UK, you are 50% more likely to have no insurance at all. Insurance is dull but important, and we wanted to make sure that our community got proper financial protection.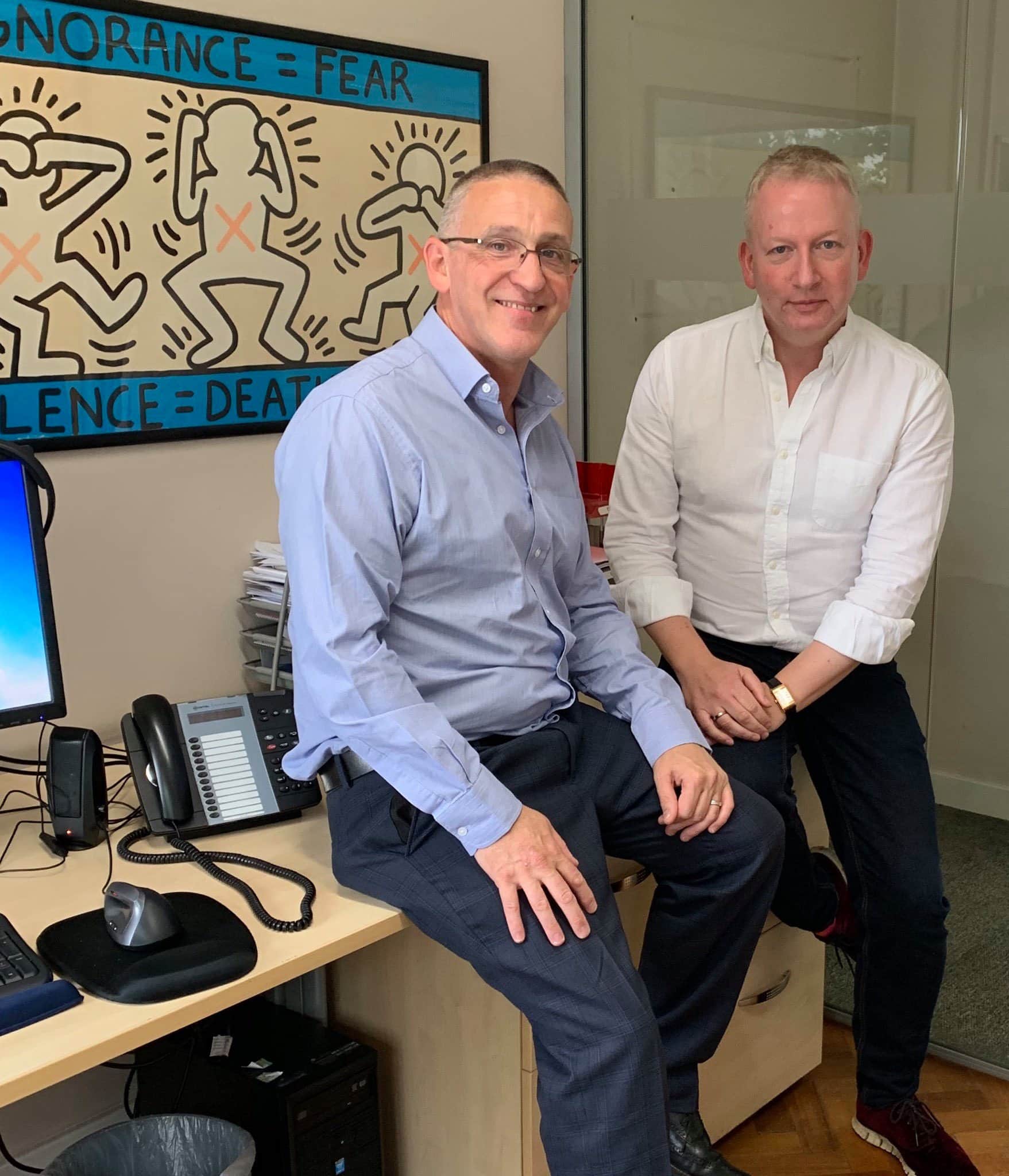 What made you decide to start Emerald Life?
I'd heard a lot of things from friends about how insurance had treated them badly, from assuming that your partner was opposite gender, to handling HIV badly, to overall confusion around trans issues.
Nobody loves insurance, but we get treated particularly poorly. From a big YouGov survey we did at launch, 50% of the straight respondents (and we had a thousand of them) thought that LGBT+ customers had a worse insurance experience precisely BECAUSE they were LGBT+. I've been an LGBT+ campaigner for 30 years, ever since Section 28 days. I never thought that I'd end up setting up an insurer!
You're an LGBT+ company – how does that set you apart from others?
It's very simple. We have done things that no insurer has ever done. For example, we are the only insurer in the UK that offers discrimination cover with our policies. So if you have our home insurance and a plumber won't fix your bath because he doesn't like working for gays, you can bring a discrimination claim – and it's on us (oh, terms and conditions apply of course lol!)
We are the only travel insurer in the UK where you don't have to declare your HIV status when applying without paying more. There are some other companies that don't require you to declare if you are living with HIV, but they usually charge a loading for that privilege, which we think is unfair.
There are lots of other things we have changed, particularly for our trans customers, where we have a loyal and growing following. And you can also choose to direct 5% of your premium to Terrence Higgins Trust using the code THT5, or to our in-house charity working on LGBT issues in Africa with the code 50FUND. We will always have more to do – insurance is a VERY conservative sector and we are still young but we have changed a lot in 4 years.
So we hear you're exploring the world of drag – tell us about that!
Haha! I started doing it for my 50th. I've always been a great fan of drag from the (for lots of your readers) old days of Regina Fong, Lily Savage and Adrella, so I thought I would have a go and since then I've done a couple of theatre shows. It's more stand-up then modern RuPaul drag. I am nowhere near as talented at make-up as those queens. And it's really demi-drag, so there is no confusion with any form of female impersonation. Hence the name Deliberately Steve, as Dave Lynn is also a hero.
Finally – what are Emerald Life's plans for the future?
Well, we would love to do longer term insurances (life, critical illness, and income protection) but the terms of those policies still discriminate against trans customers and those living with HIV, so as an ethical LGBT+ facing insurer we can't in all good faith sell those yet. But we are working the Association of British Insurance and the Institute of Actuaries to try and change this. We don't just sell insurance; we want to change it.
To find out more about Emerald Life and LGBT+ insurance, head to their website.
Here's where you can get tested in London this HIV Testing Week
Emerald Life is the first full-service insurance provider specifically focusing on the needs of under-represented and under-insured groups in the United Kingdom.