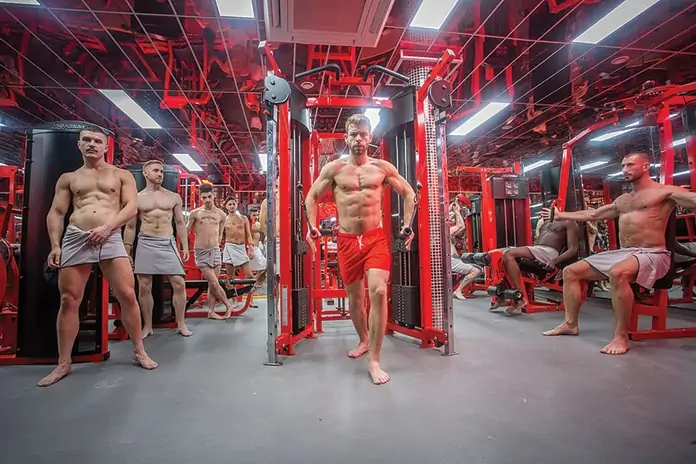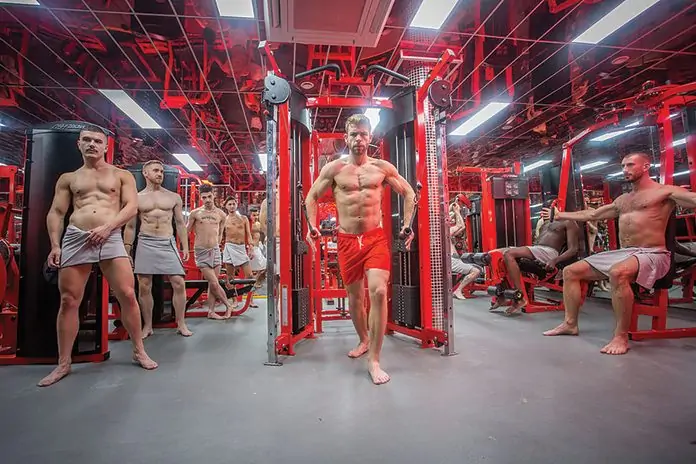 London Soho gay gym SweatBox return of naked gay gym exercise sessions – article updated 5th October 2022
You can now work out completely starkers at Soho's SweatBox – Every Sunday there is naked exercise
---
Getting a sweat on at the gay gym is part of the modern metropolitan lifestyle, when you go to Sweatbox Sauna Most of us spend our week chained to a desk, so getting the blood pumping is important. But having a clean kit to work out in every day is such a ball-ache and doubles your weekly washing load, (lol, load).
SweatBox's brand new Sunday gives you the chance to do away with your kit, and get that pump on in your Birthday suit.
---
Of course, the SweatBox Sauna Naked Workouts aren't just for saving on your laundrette bill, but about bringing a sexy edge to your fitness regime. Work out like the original Olympians, getting those weights going in your birthday suit. Exercising in the nude gave the ancient Greeks the freedom to really take a look at their progress. It's hard to see if those glutes are really being worked out under a poofy pair of gym shorts.
The only advice we'd give is to check out where you're throwing down your weights. No one wants a flattened member. Ouch.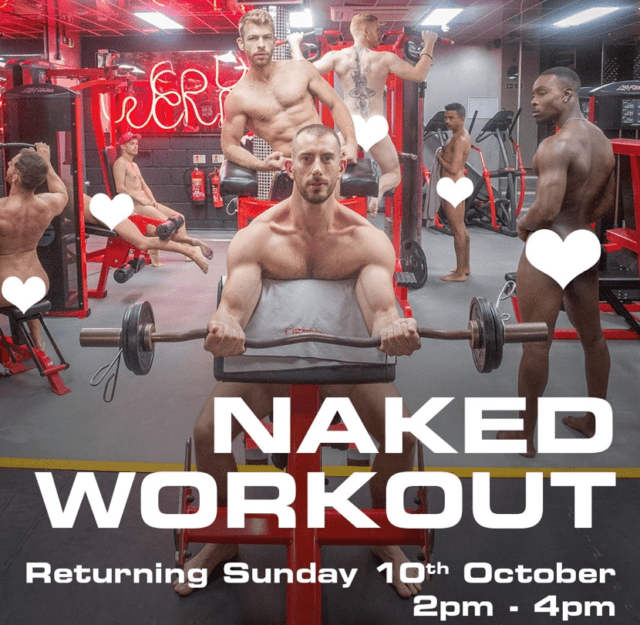 As many of us know, the gym can be quite an intimidating environment, so having a space that predominantly caters for gay and bi men is fantastic. And if they're naked and looking for some action? We're sure you'd be more than happy to oblige.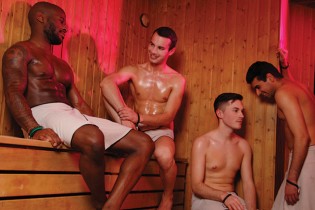 Every body is welcome at the Sweatbox naked gym workout!
Though there are sure to be a fair share of Adonises getting their pectorals pulsating, SweatBox naked exercise sessions are all about being inclusive. Their facilities are open to people of all bodies, all shapes and all ages, regardless of your level of experience. They don't tolerate body shaming, in any way, shape or form. You don't need to look like a god to work out the Greek way.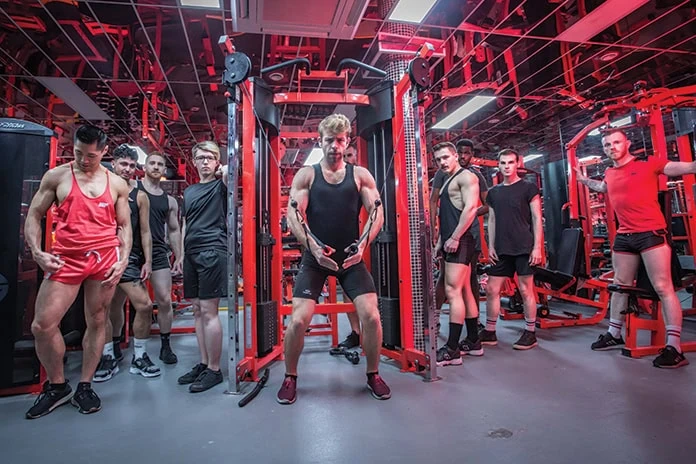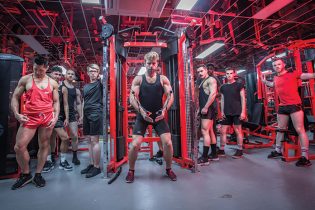 There are other events happening at this Soho gay gym
If you're under 25 you can gain access to all of SweatBox's facilities for free on a Monday and Thursday. From 8 am until midnight, you can come along and get your sweat on at the gym or in the sauna. Just bring some ID with you.
Sweatbox also have an offer of Zero for Heroes every Tuesday from 10am to 2pm. Blue Light Card Holders Get In Free! More details at Sweatbox.
---
Sweatbox Sauna Soho, 1-2 Ramillies Street, Soho London W1F 7LN. Naked Workouts at this gay London gym are every Sunday from 2pm to 4pm. Find out more at SweatboxSoho.com.
---
QX recieves a commission if you buy your gym supplements using the link at LA Muscle. Thank you for your support.
---
There are other forms of naked workout at Sweatbox Soho. Spend some time in their gay sauna! Check out Hard Up days on a Monday and a Thursday, their foam party on a Wednesday and their fab free for heroes offer on a Tuesday. Just go to link at Sweatbox.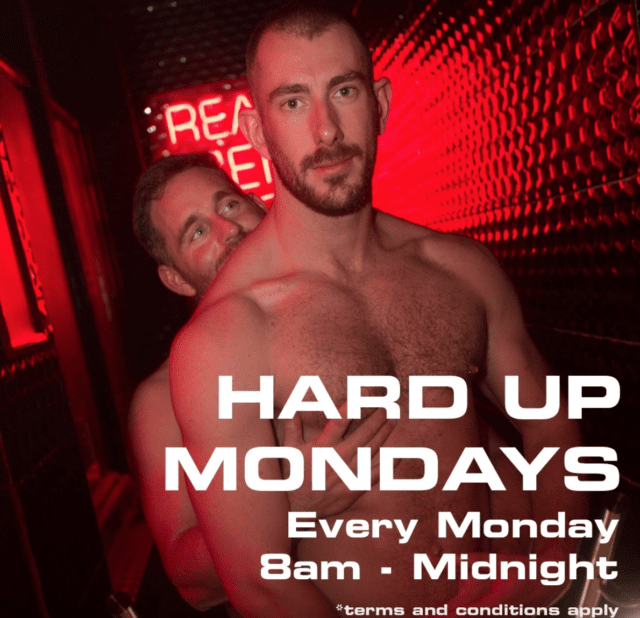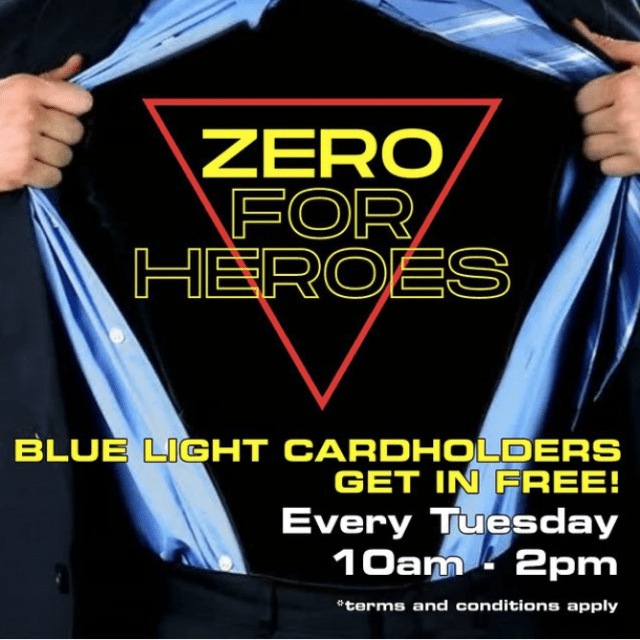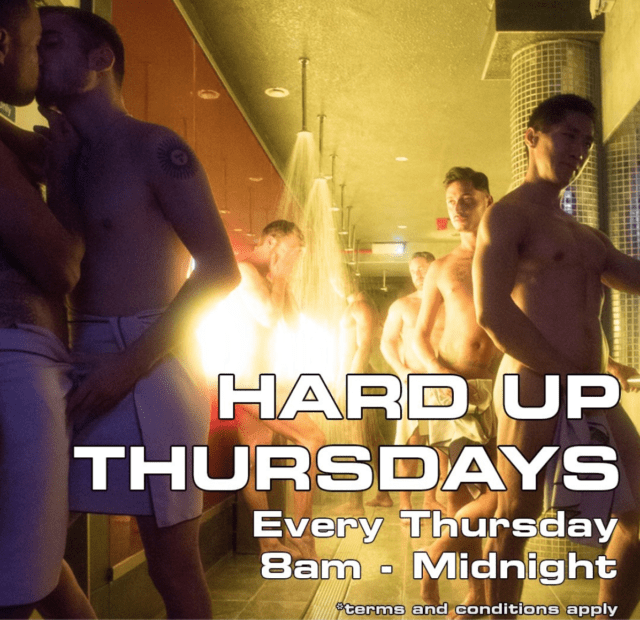 For more info about a naked gay gym and sauna in Soho: