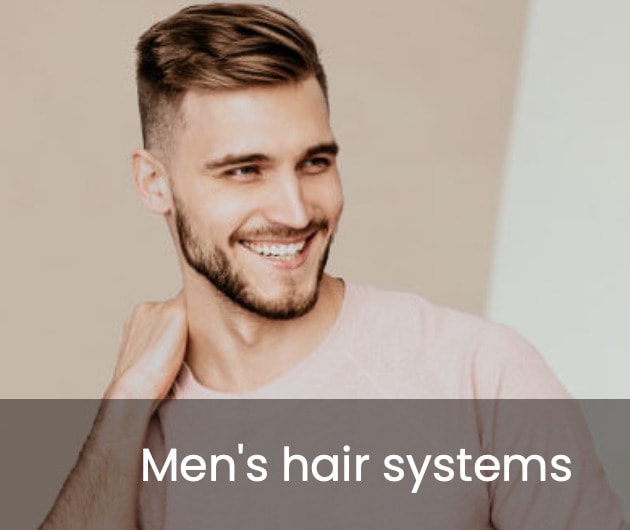 Hair systems are continuing to become the most popular non-invasive option for hair loss. As the weather becomes warmer, so do our bodies. QX had a chat with one of our readers, debunking the myths of wig-wearing in warmer climates.
Can I get the hair system wet?
Yes, it's real human hair and becomes your hair as soon as it's placed onto your scalp. This means you can bathe, shower, wash, swim, work out, sauna and any other activity you can think of where you may get wet.
What if the hair system slides off?
The image of finding a hair system floating in a Jacuzzi is fiction. You have more chance of a stranger approaching you on a London bus and giving you £1000 every month. Once the system is bonded onto your scalp, it takes weeks for the bond to break down.
And, then it can slide off?
Nope! Think of it like this, when you wear a jacket it can't slide off your body, you have to make certain movements in order for the jacket to be taken off. A hair system is the same, in most cases will need to use an oil-based spray to further loosen as the bond will never ultimately lose its grasp.
View this post on Instagram
What if someone pulls my hair?
What kind of someone are you referring to?
A friend?
You need new friends! Forget the system for a moment. If someone pulls your hair it's likely they will have a clump of hair in their hands. It's the same for hair system wearers. Also, people shouldn't be pulling each other's hair!
What about brushing and drying?
Brush away, shampoo, condition, comb, hair dry or towel dry and style as you would.
What if the shampoo I use is oil-based?
I bet it smells nice. It doesn't matter on the kind of shampoo, conditioner or hair styling products, this won't cause the hair system to come off. I'm more concerned with the plastic the world is using for shampoo bottles.
What if water gets in between the scalp and hair system?
Along with your natural perspiration, water will also help to break the bond down. Hair systems can not and should not be bonded permanently.
Wigs or hair system?
In my opinion, the difference is between the relationship a hair system user has with their confidence. Is it more trendy to say you wear a hair system or wig? What would it matter if someone knew you were wearing a system, wig, hat, tiara? We wouldn't laugh at a medical patient wearing a wig, an actor playing a part or a model on a catwalk. I'm not in any of these categories and it's more than ok for me.
Before And After Hair Replacement System – WOW It's A Wig! (LordHair sponsored content)