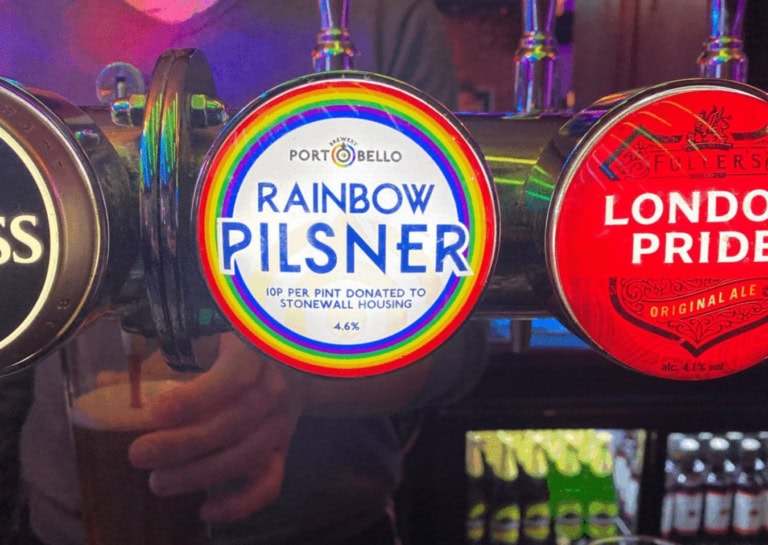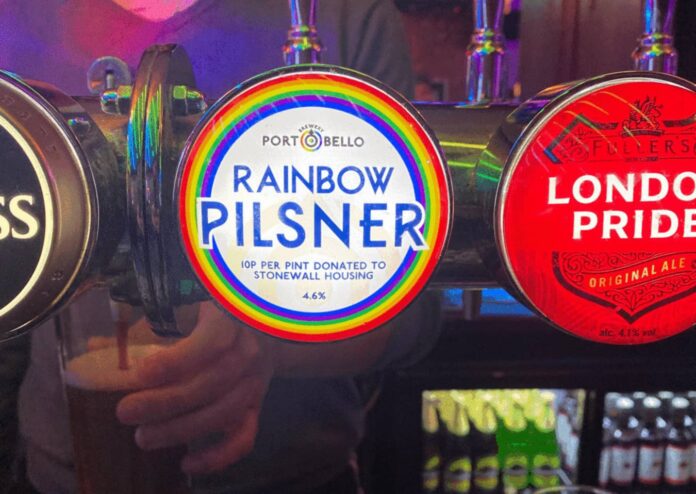 Portobello Brewery, the West London brewers of Polari Pale Ale, announces #40Kfor40 campaign, raising money for Stonewall Housing with the launch of Rainbow Pilsner.
Portobello Brewery has been raising funds for Stonewall Housing since early 2021, but they recently ramped their commitment up to a new level with the launch of their #40Kfor40 campaign at John the Unicorn in Peckham.
The brewery began fundraising for the charity with the launch of PoLAri Pale Ale in April '21. PoLAri is a collaborative Pale Ale brewed to support Stonewall Housing, providing housing support, advice and advocacy to the LGBTQ+ community since 1983.
Brewed with a Pale Malt base, adding Amarillo hops in the boil brings structure and bitterness, followed by a seven-day dry hop with Eldorado and Citra for fruity flavours of mango, lime and passionfruit. Portobello reckons PoLAri is an excellent beer for an important cause.
10p from every pint sold is donated to Stonewall Housing, raising almost £20,000 for the charity in its first year. Now the brewery has decided to be even more ambitious in year two.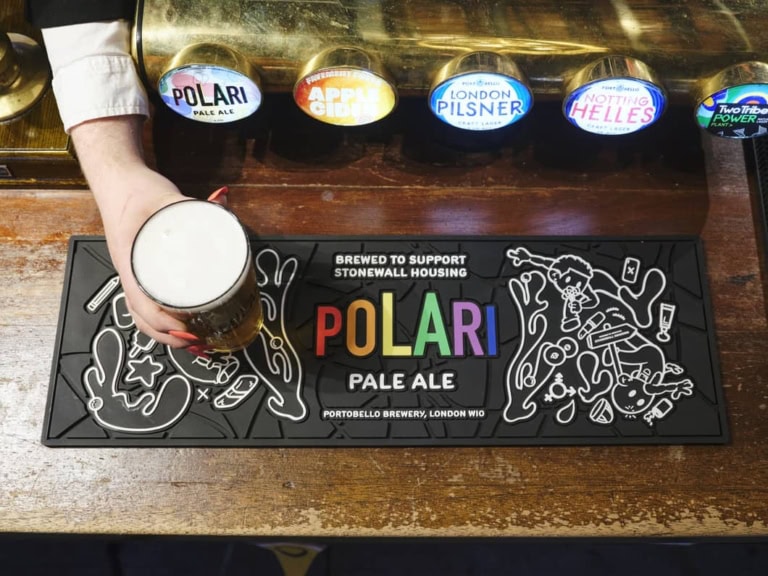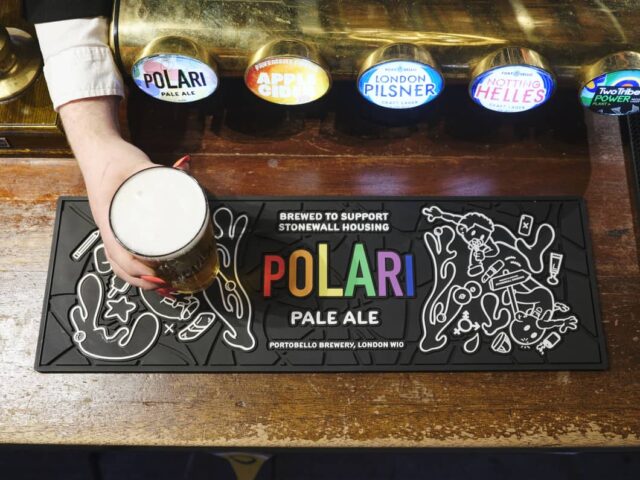 Stonewall Housing was founded in 1983, meaning they will celebrate their fortieth birthday in 2023. Portobello Brewery has set itself the challenge of raising a mammoth £40,000 for the charity to celebrate this incredible milestone.
The upcoming launch of another beer will surely help with the mission. Rainbow Pilsner, a crisp and refreshing lager brewed at Portobello's HQ in West London, launched across Stonegate's central London LBGTQI+ estate in early December.
As with PoLAri Pale Ale, 10p from every pint sold is given to the charity. Given that lager outsells pale ale by a factor of four, the beer will significantly contribute to the charity's coffers over the coming months.
The idea for this partnership came from Portobello's Finance Director, Darren Williams. As a gay man, he was adamant that the brewery would support the LGBTQ+ community, and after much consideration, he selected Stonewall Housing as their charity of choice.
"We are proof that business and the charity sector can work together for the greater good." – Jamie Henderson.
The brewery approached Stonewall Housing, intending to develop a quality, flavoursome beer from which a portion of the profits would be donated. PoLAri was developed in partnership with two ambassadors from the charity's House of Stonewall programme, who chose the name and developed the brand identity in collaboration with the brewery's in-house design team.
"Stonewall Housing were fully receptive to the concept of giving something back to the LGBTQ+ community through a beer brewed to support the charity. They brought the idea to life in a way I could never have imagined, developed the branding and gave it a great name with a great nod to both past and current LGBTQ+ issues," Darren told QX.
Jamie Henderson, who runs the hospitality consultancy The Small Business Bear, has been working with the brewery since the launch of their collaboration and is incredibly proud of the project's impact to date. He told QX, "When I meet with people at events, they're genuinely touched by the relationship we have and how we all talk about it so positively. We are proof that business and the charity sector can work together for the greater good. We've set ourselves a real challenge with the launch of the #40Kfor40 campaign, and with the support of the community and allies across the UK, I'm sure we'll smash through the target."
Read more about Stonewall Housing and Portobello Brewery, and check out our guide to London venues supporting the #40Kat40 campaign by selling Rainbow Pilsner and Polari Pale Ale here: