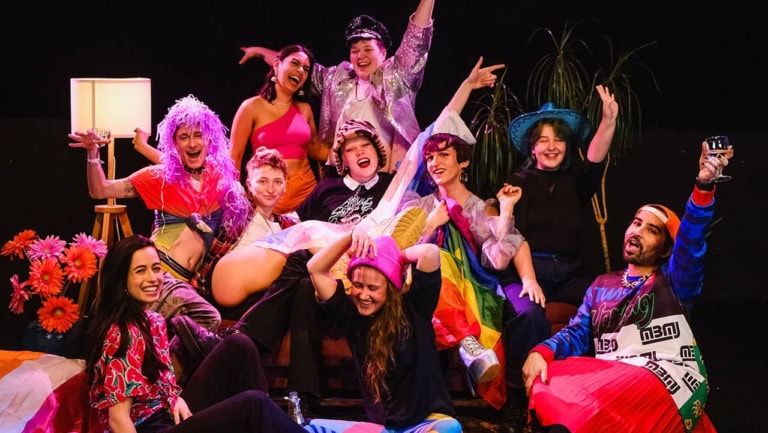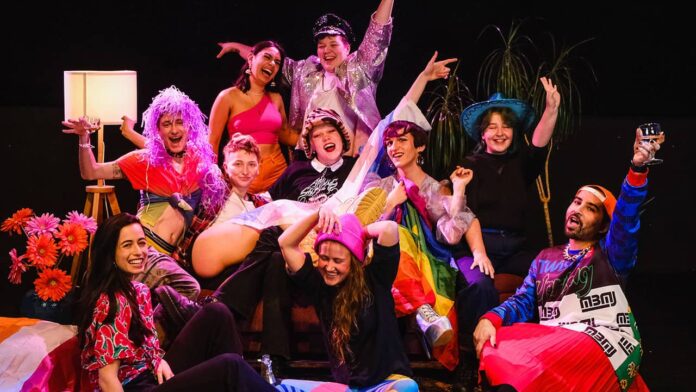 Welcome to Quouch, the first and only invite-only homestay platform from a queer and female perspective. Quouch is like couch surfing, but very, very different.
QX asked Quouch's founder Nora (she/her), what had motivated her to start this project. Nora told us that she had travelled the world by couch surfing for many years and was confronted with behaviour by other users she could not accept. She told QX, "Mainly straight cis men, and sadly, that was no surprise, being something that was already expected (typical advice would be to 'be careful!' when travelling solo)." At some point, she realised how awful that is, as she questioned, "This normality that we are living with? Seriously? To expect abusive behaviour using regular travel platforms? To be expecting abusive behaviour travelling alone? Something is deeply wrong here."
So, the desire for an alternative travel platform came up. Nora told QX what she was aiming for, "I wanted to easily stay with other women and queer people around the world who we feel warm and safe with. To be around humans that understand our struggle and share our experiences.
"No more 'sorry, I'm really not into this' while awkwardly moving a hand away from your body. No more 'it's none of your business if I have a partner or not'. No more being misgendered or having your pronouns ignored. No more feeling not right the way you are simply because you are around the wrong people.
Nora continued, "We do everything we can to be able to travel the world with humans who feel like us."
"The world would be accessible on a whole other level" – Nora, Quouch.
Nora's background in Data Science led to further thoughts about how users could be more easily connected. She came up with the idea of developing a matching algorithm based on the user's sense of humour.
Nora is excited about the progress made, "The algorithm is at a prototype level, and already we can see promising results."
Take the

Q

uouch Humour test, click HERE
The

Q

uouch Team
QX asked who the leading team were behind the project. "We are Drew (he/they), responsible for Marketing; Lisbeth (she/her), our leading developer; Nora (she/her), who is the founder. We are based in a little office in Berlin with funding through a governmental program called EXIST. At the beginning of January 2023, we released our first web version of Quouch. It is beautiful to see how many interesting people from all around the world are signing up constantly."
Nora (she/her) – Founder
Nora has been a creative and entrepreneurial person throughout her life. She lived for three years in South America and developed an improvisational theatre team-building program for companies in Sao Paulo. Later, she completed a degree in Cognitive Science, did a coding boot camp and worked on her ongoing label and music performer personality "Herr Nora" (herrnora.com).
Lisbeth (she/her) – Developer
Lisbeth has always been interested in innovative technical solutions and gained deeper insights by working at SAP during her sports studies. After graduating and working as a Finance & Partner Manager in tourism, she decided to retrain as a web developer to support her company's digitalization efforts. After completing the Web Development Bootcamp at Le Wagon, she started as a junior web developer. Her experience working on critical projects helped her prepare for her current role as a backend developer at Quouch.
Drew(he/they) – Marketing
Drew (he/they) is a copywriter and marketing strategist from the UK who has lived and worked in Berlin for five years. Their primary focus is on SEO. They have worked as a Content Creator at IU International University of Applied Sciences and as freelance writer for almost five years. Drew has also been involved in other forms of content and journalism, including writing for indieBerlin and Berlin Untelevised and starting their blog on Medium. Apart from that, they have a background in event management and performance and are the founder of Magic Dyke*, which continues to sell out monthly and has brought thousands of fans worldwide.
The Q

uouch

Mission
For Quouch, the world would be a better place if people of all genders and identities could live warmly accepted and fearlessly wherever they go.
Q

uouch is invite-only
To keep it a safe space, Quouch has provided QX with it's own exclusive invite code.
QX Invite Code: PBSIMW
Visit Q

uouch
Take the Quouch Humour test, click
HERE