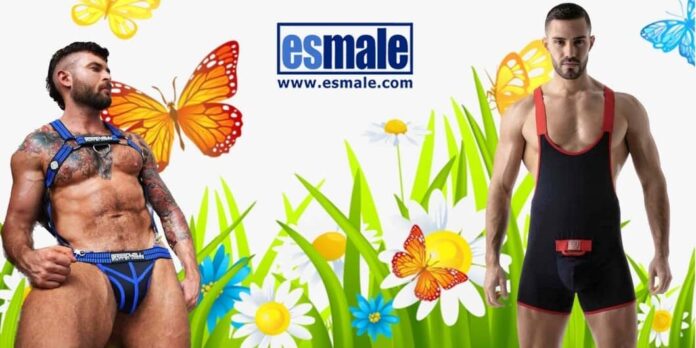 As the weather warms up and we bid farewell to the winter chill, it's time to embrace the arrival of spring. And what better way to start the season off right than by upgrading your underwear game? That's right, a new pair of gay underwear can do wonders for your confidence and comfort, and there are some fantastic brands out there that are perfect for the warmer months. In this blog post, we'll be comparing three popular underwear brands – Addicted, PUMP and Breedwell – and exploring how their underwear can make you feel great heading into the spring season. We'll also include customer feedback to give you a comprehensive overview of what these brands have to offer.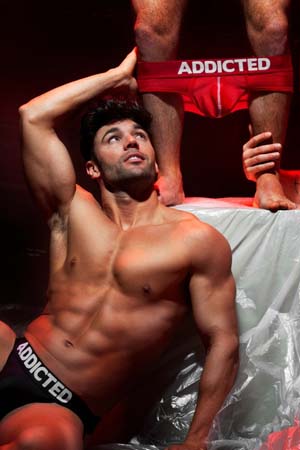 Addicted
Addicted is a well-known brand that has gained a reputation for its trendy and fashionable underwear designs. Their underwear is known for its comfortable fit and quality materials, making it a popular choice among fashion-conscious individuals. Addicted offers a wide range of styles, from briefs to trunks to jockstraps, with various colour options to suit different tastes.
One of the things that sets Addicted apart is its use of bold and vibrant colours. Their underwear often features eye-catching patterns and prints, which can be a great way to inject some fun and excitement into your spring wardrobe. Customer feedback for Addicted underwear has been largely positive, with many customers praising the comfort and durability of the materials used.
One customer, Sander, says, "I love my Addicted underwear! They're so comfortable and the colours are amazing. I feel confident and stylish when I wear them, and they're perfect for fun time and great for in the gym. The fit is perfect, and they hold up well after multiple washes. Highly recommend!"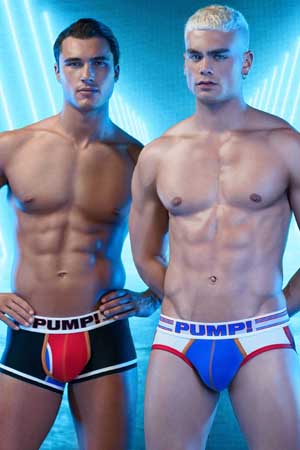 PUMP!
PUMP is another popular brand known for its stylish and modern underwear designs. Their underwear features a unique combination of mesh and cotton materials, which provides a comfortable fit while also allowing for breathability. PUMP offers a variety of styles, with a focus on sporty and athletic designs.
One of the standout features of PUMP underwear is its use of bold patterns. Their underwear often features contrasting colours and geometric designs, which can add a touch of excitement to your underwear drawer. Customer feedback for PUMP underwear has been positive, with many customers praising how well their products wear, and the durability of the materials used.
A satisfied customer, James, says, "I've been wearing PUMP underwear for a while now, and I love how they make me feel. They're so comfortable and the colours are amazing. They're perfect for the spring season when you want something breathable and stylish. The quality is top-notch, and they're worth every penny!"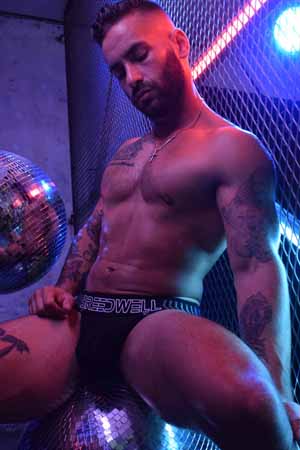 Breedwell is a brand that caters to those who want to make a bold statement with their underwear. Their underwear is known for its edgy and provocative designs, with a focus on fetish-inspired styles. Breedwell offers a range of styles, including briefs, jockstraps, and harnesses, with unique features such as cut-outs, straps, and buckles.
One of the things that sets Breedwell apart is its use of materials such as neoprene and rubber, which gives their underwear a distinctive look and feel. Their designs are often provocative and attention-grabbing, making them a great choice for those who want to express themselves boldly. Customer feedback for Breedwell underwear has been mixed, with some customers praising the unique designs while others find them too daring for their taste.One customer, Mark, says, "Breedwell underwear is definitely not for the faint of heart, but I love the boldness of their designs. They're perfect for when I want to make a statement and show off my assets.
Be Prepared!
With the arrival of Spring comes the loaded sexual energy that will, hopefully result is some hook-ups, fun times and maybe even a partner in case you were looking. To make sure you are ready at all times we would recommend stocking up on your lube and other sex essentials like room aromas and performance products. In terms of lube, we would say give Spunk Lube a go. This is a hybrid lube that is mainly water based but has a small amount of silicone in it to make it last longer. In terms of poppers, you can't really go wrong with classics like Liquid Gold, Rush poppers or Berlin XXX.
Have fun!
Whatever you do now more flesh will be on show, yum, enjoy it. Whether it is chilling in the park, outdoor eating and drinking or exercising make sure you make the most of it. At esmale HQ one of our favourite things to do is afterwork drinks in the local beer garden and having a BBQ on Clapham Common. Of course, we will all be sporting the latest gear from our store. One of the perks of working here is that we can wear the gear and test the sex toys for free or hugely discounted. Talking about discounts, the Spring/Summer sale is on so if you are going to upgrade your underwear drawers, toy selection or fetish collection there is no better time to visit our online store now.
With love