For many gay men, cleanliness is an essential part of preparing for a night out. An excellent way of achieving that is through a healthy diet high in fiber. But that's not always possible when you're in a hurry!
Friend of Dorothy is a new brand of supplements that strives to ensure their products are top-notch and backed by science, so you have the peace of mind that you are dealing with a quality product. Their flagship product, BOTTOM, is dedicated to helping gay men achieve cleanliness safely and effectively without excessive douching. BOTTOM was pre-launched in April 2023 and received an astounding response. They sold out twice, with over 4000 packs sold!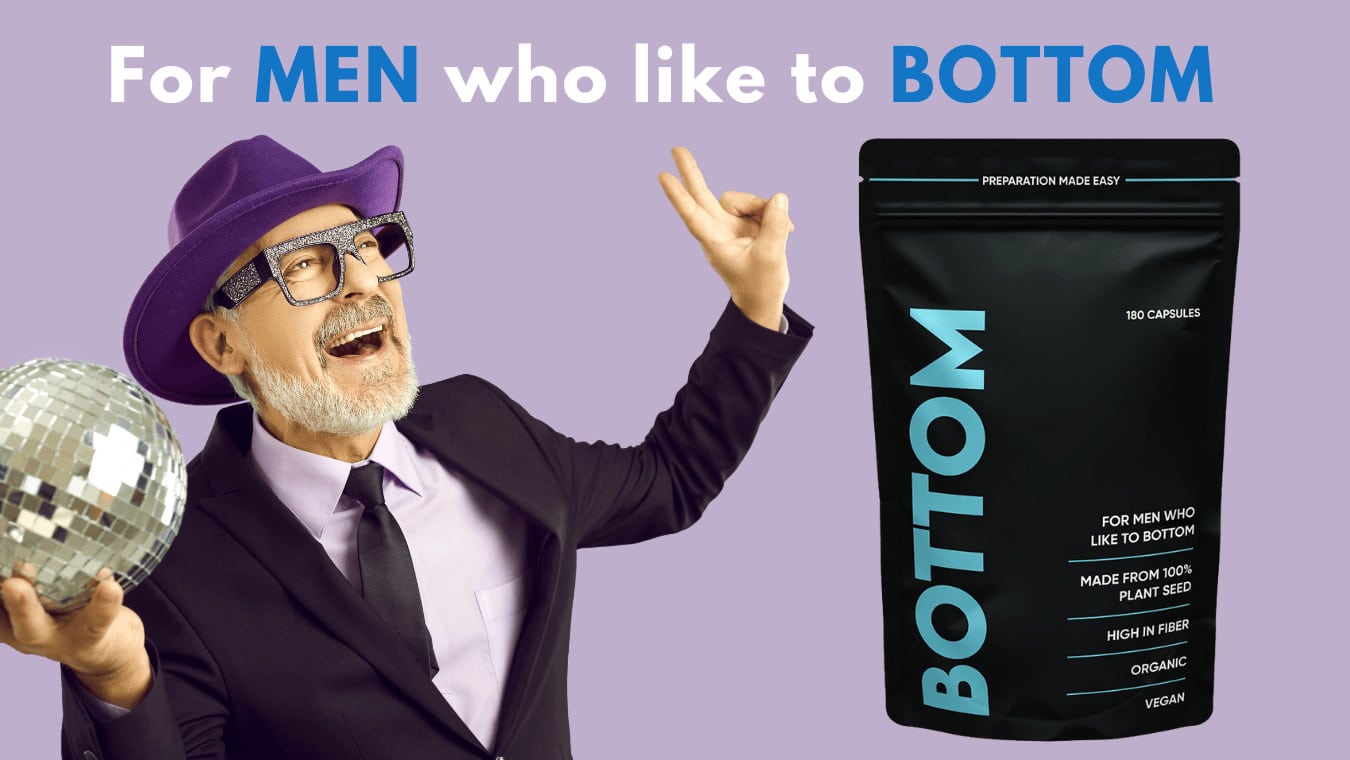 QX spoke to Oliver about Friend Of Dorothy, BOTTOM and the future.
Hi Oliver. What motivated you to launch Friend Of Dorothy?
Our primary focus is on the gay community, and our products are tailored to their needs. When it comes to having great sex, no one wants to spend ages preparing for it. As a single gay dad of a toddler and an entrepreneur, I was in the same situation. I tried to enjoy bottoming, but I hate the "getting ready to bottom" process – it's time-consuming and often messy. Let's face it sometimes we lose the mood when we are ready (or worse. Our partner has lost it!) Unfortunately, this is an all too common experience in the community.
So, I looked for other ways to prepare quickly and stumbled upon fibre products on the market that could speed up the process. However, these were not ideal as they often weren't transparent with what they provided and did not ensure 24/7 cleanliness. Worse, few are openly gay brands and clarify what the product is for and how you will benefit.
I decided to launch Friends Of Dorothy – to provide quality products that make bottoming easier and more accessible. Our first product, BOTTOM for men, is a unique combination of Psyllium husk, aloe vera, and flax seed – it has been revolutionary! Douching now takes me no time compared to my previous dreading of it; instead, I take a few natural supplements, and I can stay fresh and ready for whatever or whoever comes my way!
In short, Friends Of Dorothy exists to provide a simpler and quicker way of bottoming – because no one wants to spend hours prepping for sex! It was created with convenience and ease of use in mind so anyone can enjoy great sex without having to dedicate too much time or energy. Our products are designed with gay men specifically in mind, as we understand the unique needs of our community. Ultimately, it's all about ensuring everyone enjoys life to its fullest potential – including fantastic sex lives!
Gay men's sex often involves anal sex, and being clean is essential for most guys. How does your BOTTOM product help men who like to bottom?
Bottom for Men is an excellent option for men looking to stay clean and fresh during anal sex, in some cases almost eliminating the need to douche. It's a natural solution that contains Psyllium husk, a plant-derived source of fiber.
When you speak with doctors or medical professionals, they will tell you that a high-fiber diet is good for your digestive system and makes douching much easier. Yet studies show that many men consume less than half of the recommended daily dose. With Bottom for Men, you can quickly and easily get the fibre you need to keep your digestive system running smoothly.
The product works like a sponge – when it's taken, it absorbs water and swells up, helping to flush out your intestines as it goes along. This helps provide added protection against bacteria or other contaminants that may be present during anal sex – ensuring you stay safe and clean. What's more, it allows you to enjoy the same high-fibre diet without worrying about gas or bloating – making it easier than ever to bottom.
What other products are in the pipeline?
The response to BOTTOM has been so impressive that we're already developing an entire line of products. We've already launched HARD very successfully, and we have Mint Cum which is currently testing with 100 website subscribers, and Pineapple Cum, so it will be an exciting year for our team and customers.
We are committed to our mission of making sex more natural and fun for gay men. And as such, we are continuing to work on innovative new ideas that can provide resources and support to everyone who visits us.