Proud West End is an audio-visual 'living portraits' art exhibition which opens in London on 28 June. Launched by Oxford Street, the free exhibition curated in partnership with Heard Storytelling will share true spoken stories from fifteen LGBTQIA+ individuals from across the West End. The on-street installations of large-scale portraits are accompanied by their candid and impactful personal stories accessed via QR codes.
Visitors can immerse themselves in the lived experiences of fifteen individuals sharing their true selves – inspiring, moving and vulnerable – via spoken stories of being part of the West End's LGTBQIA+ community, exploring what Proud means to them.
The free, on-street exhibition will comprise installations of beautiful, large-scale portraits of Proud West End's storytellers, and their stories can be accessed by scanning a QR code on listeners' mobile phones located next to each portrait.
Visitors will hear an eclectic array of inspiring, moving and vulnerable stories from members of our community.
Lily (She/Her): The founder of London-based Queer Brewing Project shares her inspiring journey to becoming a business owner of a queer and trans-owned brewery.
Divina de Campo (They/She/He): A Ru Paul's Drag Race finalist and part of the Society of London Theatre, shares their story of never giving up the dream of one day being on the West End.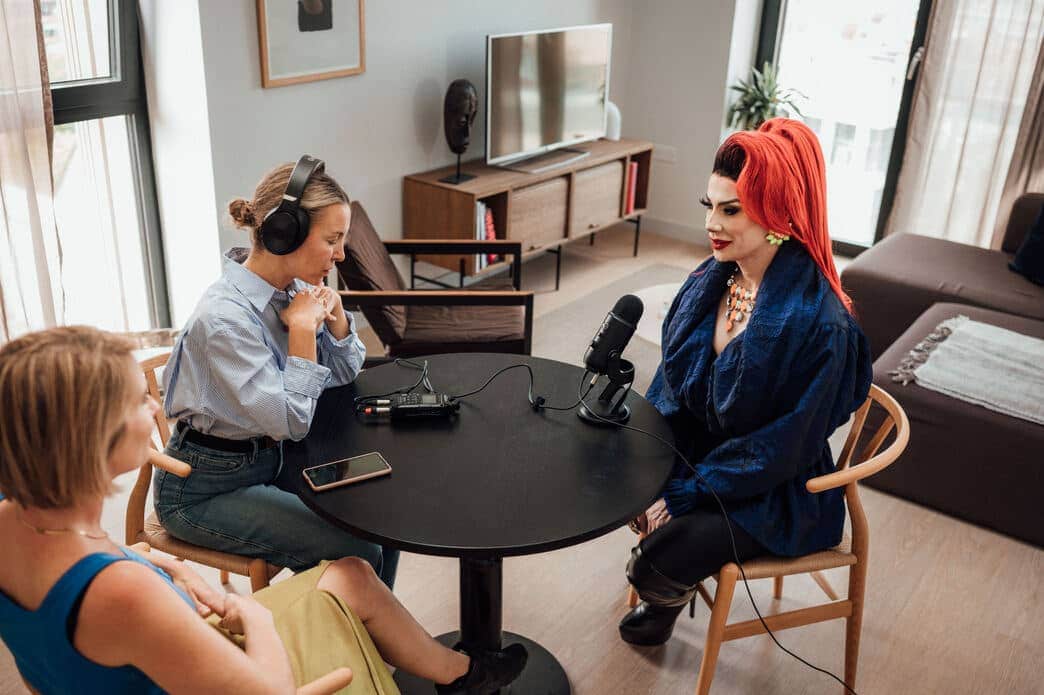 Willem (He/Him): The Global Flagship Talent Lead at Superdry on Oxford Street, tells of his difficult childhood in America, growing up in a Christian family and how he endured bullying at school, which prompted him to move schools where he met a drama teacher who changed his life. This led him to finally find his people and feel truly seen for the first time. Now, living in London, he is an advocate for equality in his workplace.
Graysen (He/They): From the Mosaic Trust, he shares his incredibly vulnerable and candid story about his mental health journey and the importance of feeling held and accepted by his community.
Jason (He/Him): From Swingers on Oxford Street, he delves into living as a twin brother and the pivotal moment that set him on a mission to live his truth and be 'proud'.
The exhibition, running until 16 July, will be brought to life on Old Quebec Street in Marylebone, also home to the City of Quebec, one of the oldest queer pubs in London.