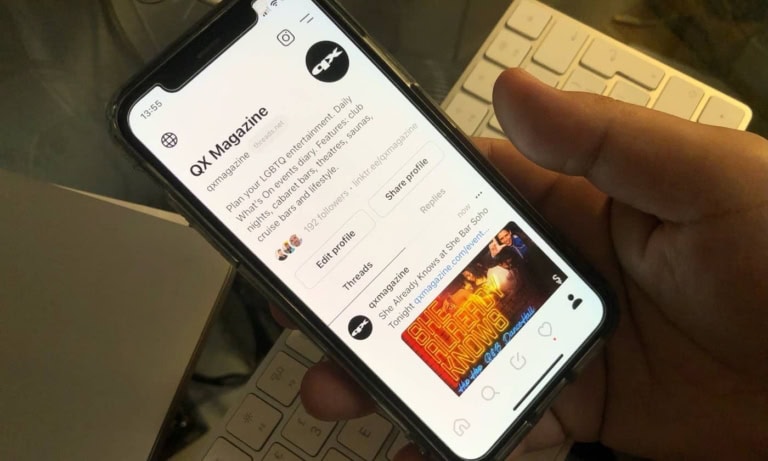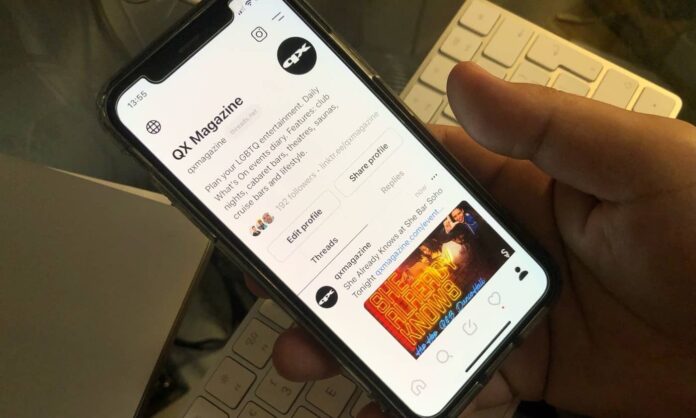 Many LGBTQI+ people have joined Threads' free app within hours of its launch, including QX, hoping it will be a safer space for the queer community!
QX was able to set up very quickly on Threads via our @QXMagaxine Instagram account. QX's social media manager said, "We were up and ready to go almost instantly!" (But a quick note from one of our followers: Your pronoun may not automatically follow you, so you'll need to fill that in).
Post by @qxmagazine

View on Threads
Follow QX Magazine on Threads by clicking here.
Threads is owned by Meta (owner of Facebook and Instagram) and is a stand-alone messaging app.
Share, post and re-post in the QX Threads LGBTQI+ plus allies community and discover what's happening in LGBTQ+ spaces.
With the ready-made followers list from your Instagram account, Threads is designed for friends and like-minded groups to post messages 500 characters long and include links, photos, and videos up to 5 minutes in length.
Thread focuses on facilitating more intimate and personal conversations, where you can filter out the hate by blocking or reporting users or filtering out certain words. It also has customisable privacy settings.
Meta says they built "Threads to enable positive, productive conversations." They are taking "safety seriously, and we'll enforce Instagram's Community Guidelines on content and interactions in the app."
There is no private messaging and currently no advertising. While it's fully functional only on the phone now (you can read only on desktop), that will likely change. Also, there are some very exciting plans ahead for Threads, including making it compatible with Interoperable Networks such as ActivityPub, making it interoperable with Mastodon and WordPress, etc.
While the app is in its primary phase, having used it for just an hour, our social media department said, "It feels like 15 years ago when we still had hope on social media. The messaging is very positive. It also feels less clunky with the styling of Instagram."
With a head start in the numbers game given by Instagram, Threads could quickly become a firm favourite with the LGBTQ+ community and our allies.
Follow QX Magazine on Threads by clicking here.
Download the Threads app from the Apple App Store and Google Play Store.