It's Carnival, and one of the best parties to celebrate Carnival is Bootylicious, at Club Union, Saturday, 26 Aug 2023, 11 pm to Sunday, 27 Aug 2023, 6 am. The Carnival Bank Holiday Saturday is always the best Bootylicious night of the year. It's Christmas and New Year rolled into one.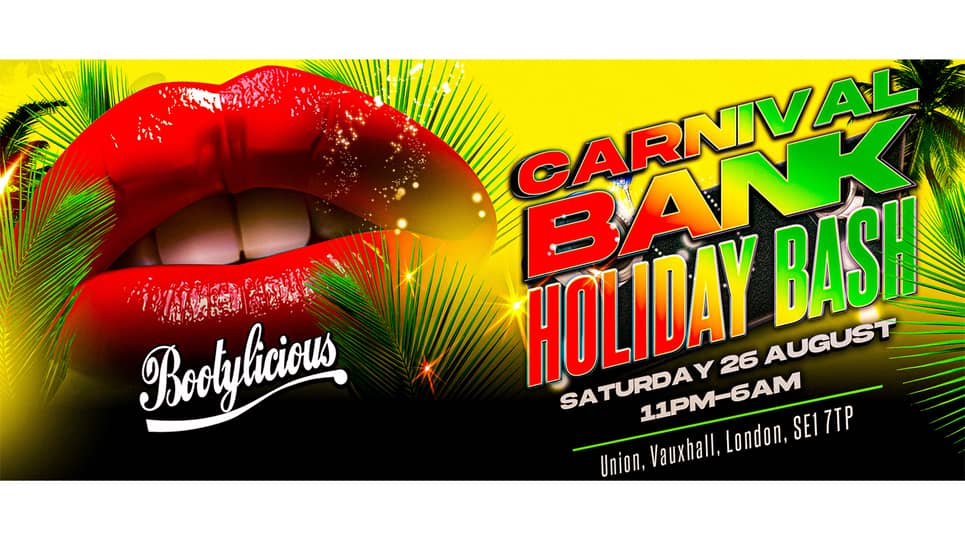 The July 2023 Vogue Magazine ran a feature: "Inside Bootylicious, London's Most Enduring QTBIPOC Club Night". Their first observation about the club was, "On the Bootylicious dance floor, what hits you first is the high density of beauty. Everyone is so pretty!" and further described the club as "a lovers' paradise."
If you want to party through Carnival night at a gay club with Dancehall, Afrobeat and Amapiano, Trap and Disco House, UK Garage + RnB Hiphop classics, then Bootylicious is for you.
The Bootylicious crowd is vibrant as they revel in the good vibes.
Advance Priority entry tickets are now on sale. They will be holding some tickets back for people who prefer to pay at the door, but, not surprisingly; we recommend buying them online beforehand as this will be a trendy night.
Students £8 on the door. Cash or Card. Tickets are from £14.25 online, including the booking fee.