Comedy Bloomers returns to the Seven Dials Club in London on Wednesday, 27 Sept 2023, from 7:30 pm. With a spectacular lineup that promises to be a "torrent of Queer hilarity" (TimeOut), get ready for a night of loud laughter and queer happiness!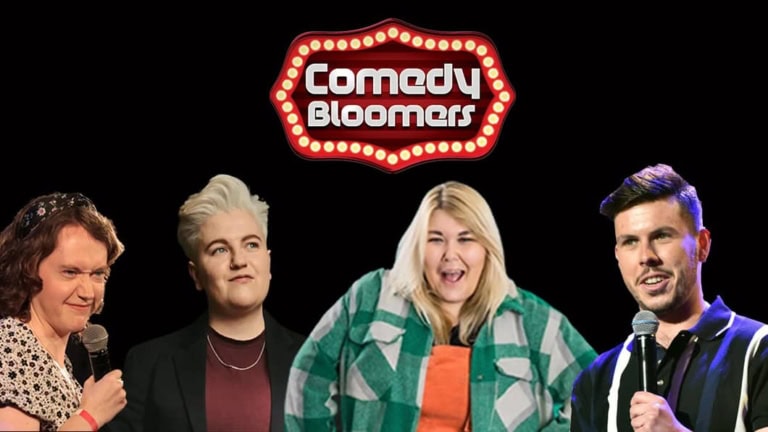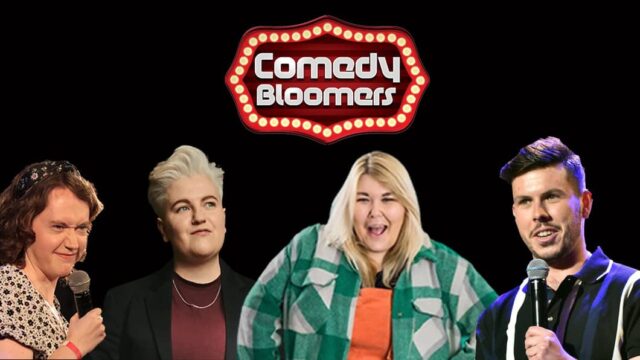 Headlining the night is Hannah Byzcowski, well known for BBC's Traitors and a quick-witted, compelling comedian who has been lauded as a "powerhouse performer." Joining her is Jodie Mitchell, a multi-talented stand-up comedian, writer, and actor with appearances on Comedy Central Live and Channel 4's 'Jokes Only A Lesbian Can Tell.'
Your MC for the evening, Dom McGovern, is an energetic and fast-paced comedian who keeps the laughs coming.
The Comedy Bloomers lineup also features award-winning comedian Dee Allum, the hilarious Joe Mayo, and Comedy Bloomers' favourite Martin Dixon. Ria Cohen will offer cultural commentary and relatable observational comedy. At the same time, James O'Donoghe brings a unique blend of humour as the "best depressed, non-binary, Jewish, anarcho-communist comedian" in the greater Stoke Newington area. Jimmy Tam, a new British-born Chinese gay comedian, will share short and sharp jokes about his life.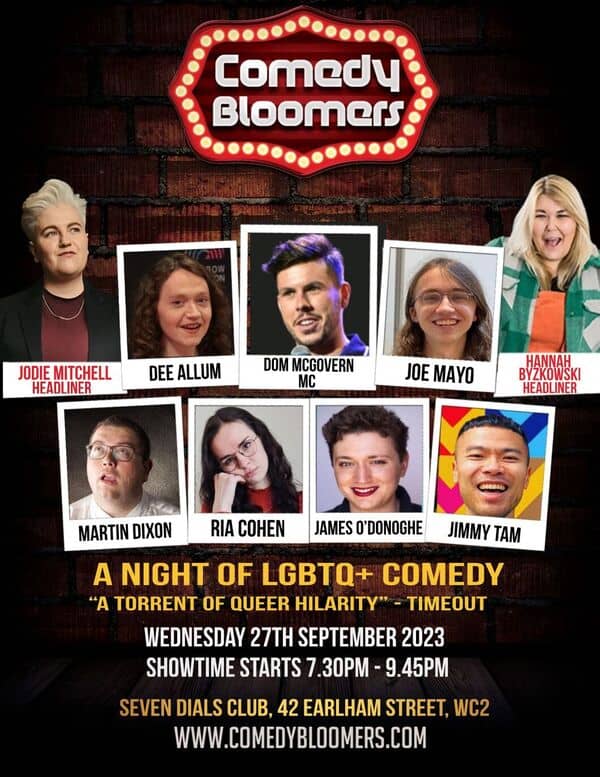 Take advantage of this chance to be part of a night that promises to be as diverse as it is hilarious. Come for the comedy, stay for the community – it's a celebration of queer culture and humour.
Comedy Bloomers is on 27 Sept, from 7 pm at The Seven Dials Club, 42 Earlham Street, London WC2H 9LA, United Kingdom.
The event is wheelchair-accessible, and service animals are welcome.