This December, The Black Cap will be putting on a scandalous, show-stopping production of Sleeping Beautyyy. Dom Top spoke to head honcho Jamie Henderson and one of the mothers of the Familyyy Fierce, Meth, to find out what kind of spectacle is in store!
---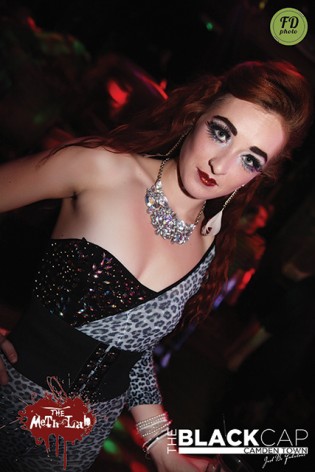 Tell us all about this year's panto…
Meth: Sleeping Beautyyy is a camp, queer and fierce take on the traditional fairy tale. Written by me, directed by the wonderful Holestar and starring all of the Familyyy Fierce. It's most definitely not suitable for children, the elderly and infirm or anyone with a moral compass.
Jamie: It is the first Panto since I took over the helm and I'm really excited about it. The Familyyy Fierce are as much a part of The Cap now as anyone – so it's very exciting to have them showcase their talents on our famous stage.
M: It's the first panto and in fact the first full scale production from the Familyyy. We've been dreaming of something on this scale for a while so thought panto season would be the best chance to give it a go.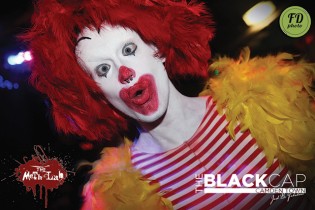 What can we expect? Hopefully lots of the usual Familyyy Fierceness! 
M: Gagging gags galore! Big, beautiful burlesque! Original, outrageous opulence!
Who's playing whom? Will we be seeing Methleficent? 
J: I am probably allowed to say that we will see Meth at her very best – evil smirk and gin in hand!
M: Due to an unfortunate legal battle with Disney and an ugly twitter fight with Angelina, I've had to rename the character Methnificent and oh yes, there will be gin! Rubyyy Jones and Lolo Brow are playing the Princess and Prince, respectively. Maxi More, Bourgeoisie and Ruby Wednesday are the three good fairies. Lilly Snatchdragon will be tackling the role of both King and Queen in one. And Scarlett O'Hore will be playing every other part the script calls for including at least one tree.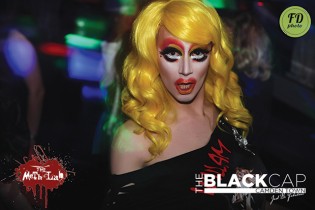 Any highlights to keep an eye out for? 
J: The pantomime starts after our weekend with Jinx Monsoon, so it's going to be a great week full of fun!
M: The Familyyy know how to turn a number so expect some major tricks and turns and more than one occasion of gratuitous nudity.
In the original Sleeping Beauty, it all goes wrong because of a little prick. Has that ever happened to you?
J: Not at all…but I have had a run in with an evil queens a few times. That's the joy of Camden!
M: There's only one place for little pricks. And it's certainly not behind you!
• Sleeping Beautyyy is at The Black Cap (171 Camden High Street, NW1 7JY) from Monday 15th December-Thursday 18th December. Doors open at 7:30pm.