To our absolute AMAZEMENT, and slight bemusement, everyone and their pug seems to be into the football this year, even the gays.
It's coming home, apparently. We're not the biggest fans of football, it doesn't really match our personal brand (we fancied Jonathan Rhys-Meyers in Bend It Like Beckham, that's about as far as it goes).
But if you can't beat 'em, join 'em! And who knows, if we lose maybe some hot football fans will be looking for a comforting shag.
So here's where to watch the football on the gay scene!
The Two Brewers
This notorious Clapham cabaret pub is going the whole hog and putting the game on a big screen. Afterwards at around 9pm, there's gonna be a special, presumably football-related quiz hosted by fan-flipping drag queen Sum Ting Wong.
Ku Bar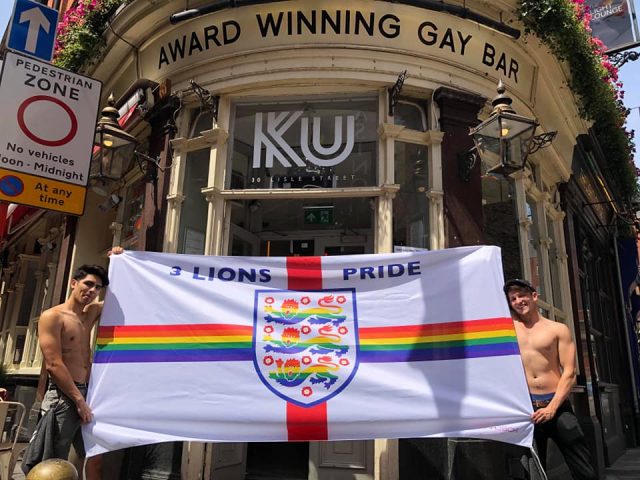 They're putting it on the screens at their Lisle Street venue, with proceeds going to the Peter Tatchell Foundation. Activist Peter Tatchell was recently arrested in Russia for protesting the country's treatment of LGBT citizens. And the World Cup is in Russia. And Ku Bar are screening it. And giving proceeds to his charity. POLITICAL.
The Glory
This Haggerston homo haunt is unfurling its big screen (usually used for screenings of obscure cult queer horrors) and possibly dragging the tattered Eurovision bunting back out, for a screening of the game tonight.
Comptons
Soho establishment Comptons is possibly the sportiest gay venue in London. They love a sport! It also means they take it quite seriously, so no talking please. Shhh!
XXL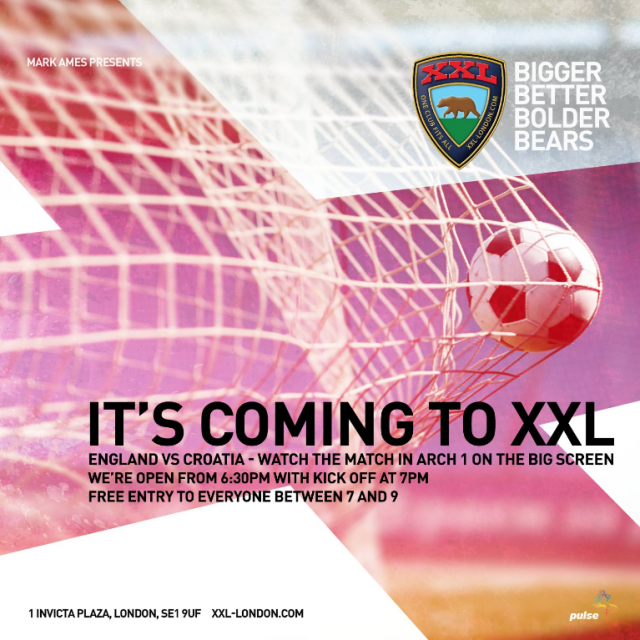 Cavernous bear club XXL are offering free entry to everyone during the match, and screening it on a HUGE screen! Major.