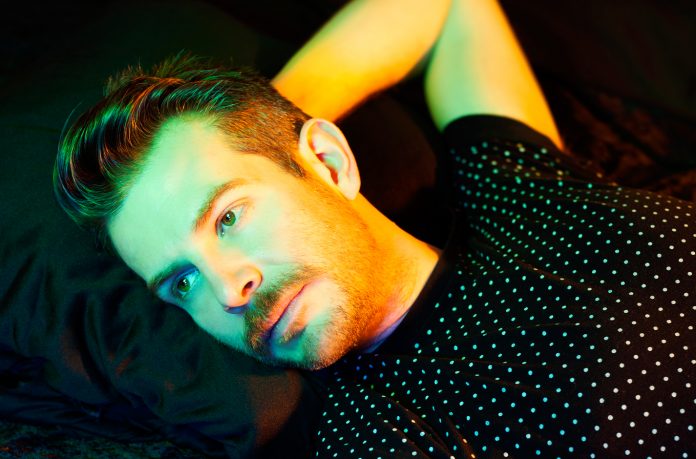 From a little welsh town to touring with Sir Elton John, Rod Thomas has made quite the splash as Bright Light Bright Light. We caught up with him to find out about his killer new single Uh, Huh!.
Hey there! First, for those people out there who have yet to hear your music, how would you sum it up in three words?
Colourful, danceable pop!
You're say you're very inspired by the late 80s/early 90s, what is it about that time that you enjoy so much?
I think you're naturally attached to the period of time where you first got into music or cinema aren't you? So late 80s – early 90s was when I first became aware of, like, "who a pop star was", or that people had bodies of work and personalities rather than the radio playing a list of songs. I love the colourful and creative artwork and videos that came out in the 80s and 90s, I LOVE the weird and wonderful dance music, the innovative sample choices, the playfulness and the huge diva vocals.
You've come a long way from little Wales, do you think it has influenced your music?
I think the calm and quiet around me influenced me to be a but louder. The landscape was quite dramatic where I grew up, kind of like a Welsh Twin Peaks. I mean Bonnie Tyler and Shirley Bassey definitely showed me not to be afraid of being a bit OTT!
You've toured a lot with him, so there's one thing we have to know: What does Elton John smell like…?
Fabulous. He has great taste in fashion, fragrance and backstage there were always such amazing scented candles, the venues smelled like little paradise islands in the cities we played.
You've received a lot of encouragement and support from other gay men, from Elton John to Graham Norton. Is this something that needs to happen more often in the 'community'?
Community is so important. I think these days with (comparatively) more liberal living, it's easy to forget that a sense of community is important, but really without support from Elton, Graham, the Scissor Sisters guys, Erasure, and the gay press, nobody would have heard of me. I try really hard to play it forward, and I really hope that others do too.
We hear you got your name from the movie Gremlins, are there any trashy movies you love and that we should all check out?
Classic Trash: 'Party Girl' (not really trash but SEMINAL), 'April Fool's Day', 'Dressed To Kill' and 'Outrageous Fortune'. Modern Trash: 'Jennifer's Body', 'Jumanji 2', and I don't think it's classed as trash per se, but 'The Little Hours' is my favourite modern film.
Speaking of, you run a party over in the Big Apple, Romy & Michele's Saturday Afternoon Tea Dance, tell us about it!
It's so fab. I throw the party 3-8pm so people can dance in the daytime. I play disco, pop, r&b, girl groups, songs from films (scores and key songs) and I have a request wall where people are encouraged to make requests via Post-It notes. I want people to share their music tastes and co-curate the best Satureday afternoon possible. It's SO fun and people make some truly unhinged choices. There's usually a Celine / Mariah / Madonna singalong moment.
Sounds amazing! Right, so what does New York have that London didn't?
The skyline that's in virtually all of my formative films that makes me smile every day.
You're taking to the stage at Manchester Pride! Have you ever been out and about in Manchester before?
Yeah I LOVE Manchester. I've played there loads of times, it's a brilliant city. I've never had much time to GO OUT in Manchester though, so I'm coming up early to enjoy the Pride celebrations. I can't wait!
Now let's get to the new single 'Uh Huh!', we can't stop listening to it. Are you so excited to be getting it out there?
YAS KWEEN. It's always great when you finally get to release new material after hearing it in the studio for months. Glad you like it! I can't wait to play it on tour with the band.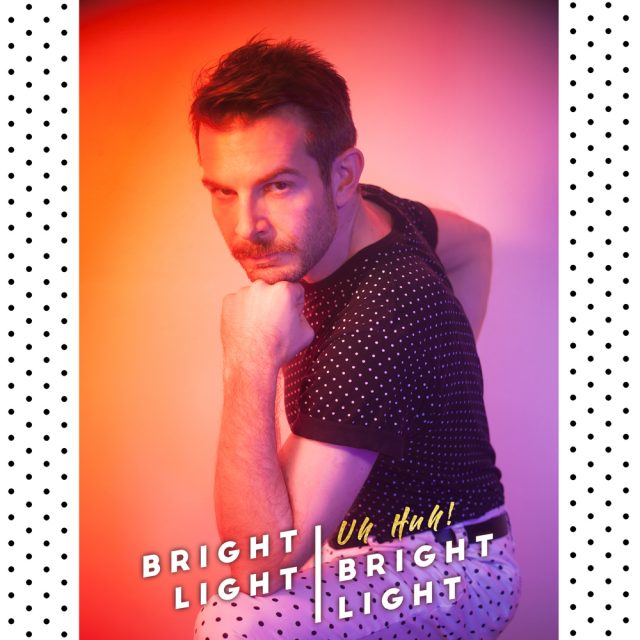 We have your EP Tough Love to look forward to, released on the 21st of September. What can we expect from it?
It's 5 new tracks and 2 remixes. Sonically it's different from 'Choreography' so (apart from 'Uh Huh!') less steeped in the 80s/90s world, and two of the tracks 'How I Feel' and 'Anybody Else' I worked on with Rob Davis who wrote 'Can't Get You Out Of My Head' with Cathy Dennis, so I got to work with one of my songwriting heroes! Wild!
Thanks for taking the time to chat with us. We can't wait to see you doing your thing at Manchester Pride! To find out more about Bright Light Bright Light you can CLICK HERE.
Listen to his latest single Uh, Huh! here: