By Ifan Llewelyn
In hooking up with a guy, there a sense of guilt around not being up for the full enchilada. If you just happened to have in fact had a full enchilada for lunch then receiving probably isn't on the cards for you. There's an understanding that anything other than penetration is 'less than', and isn't something that'll have that 'DomTop(eggplant emoji)' rushing over to get nasty. You feel the need to apologise if you don't feel up to riding it like a mechanical bull. To HELL with that, sometimes anal sex just ain't all that.
According to the Journal of Sexual Medicine, for many of us gay sex doesn't always include butt stuff. Researches at Indiana University and George Mason University quizzed 25,000 gay and bisexual men about everything, from kissing and cuddling to anal sex. Of those men, only 36% of them reported bottoming in their most recent sexual encounters, and 34% reported receiving it. In putting these together, considering that some of these guys will have done both, those who engaged in anal sex in would be just above half. So despite your friends banging on about getting it up the bum, despite gay sex on screen almost always involving anal sex, and despite it being in most gay porn movies, the reality is that it isn't as common as we think it is.
If you're not into butt stuff at all, then you're not alone. Identifying as a 'side' has long become a handy self-labeller if you're not into that 'top' or 'bottom' binary. The Urban Dictionary defines a 'side' as 'a gay man who does not partake in anal-penetrative sex; a gay man who enjoys all aspects of intercourse with the exception of anal penetration'. In recent years swathes of gay guys have felt comfortable in saying "actually this isn't for me", and an obsession with the butt-hole isn't going to ruin their sex lives. Just because one door closes doesn't leave you locked in a sex-less room. It's just one less day on the advent calendar of pleasure, but there are so many tasty delights hiding behind the others.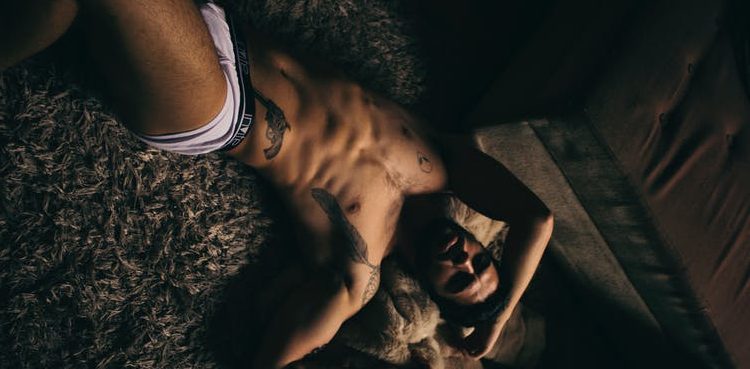 When it comes to having safe sex, oral sex is a strange one. Condom use in oral encounters is much less frequent, whereas it's become common practice in penetrative sex. If you're taking it up the bum, you should really be wrapping it up. That's a given. But when it comes to mouth stuff, for some reason we're way less likely to pop a condom on it. This might be due to the fact that, according to the NHS, some STIs are less frequently passed through oral sex. HIV and Hepatitis (A,B and C) are less likely to be contracted through oral sex, but that's not to say that it doesn't happen. What you're just as likely to get are the more treatable ones (if caught in their early stages) like gonorrhoea and syphilis. A couple of pills, a shot in the bum cheek and a week without sex usually clears these up.
To prevent you from getting any STIs from sucking someone off, you're advised to use a condom. If it's an analingus kind of situation (rimming) then you're advised to use a dental dam. But HONESTLY, when have ever heard of a friend, a partner or even a friend of a friend using one of those? Despite it being good advice, it tends to fall on deaf ears among us gays. Both of these safe-sex measures rarely appear in gay porn, with a condom only making a cameo if someone's taking it up the ass. This has seemingly translated directly to our sex lives. A latex sheath just doesn't often factor into oral sex for a lot of us.
But when it comes down to it, you can have amazing sexual encounters without having to starve yourself all day or be riddled with anxiety that things might get messy. There's plenty of fun and pleasure to be had without the arbitrary penetration, just ask any lesbian and they'll tell you. So STOP apologising if you're not up for butt stuff, STOP feeling the pressure to go through with it if it ain't your thing and STOP overthinking it!