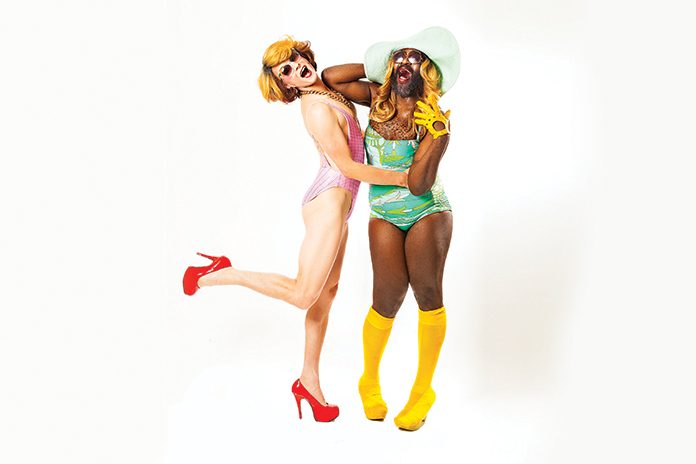 The acclaimed theatrical extravaganza hits Soho Theatre next month

---
Le Gateau Chocolat and Jonny Woo's irrepressible and irreverent journey through your fave musical hits is one of the best drag shows around! And god knows, there are A LOT of drag shows around. In fact, we've heard that in London, you're never more than three feet away from a drag show. So we're aware that saying this is one of the best, is quite a bold statement. But it is.
Jonny and Gateau have an infectious chemistry, flitting between roles as hosts, performers, and occasionally every single cast member of Les Miserables. They also effortlessly and hilariously address potentially heavy topics like race and sexuality.
It's given extra punch by the formidable talent of these two cabaret superstars. They wouldn't mind us saying, this ain't their first time on the rodeo, and it shows! They sweep the stage, commanding attention in a way that's so engaging, the show's over before you know it. And that's what you want – far better to be left wanting more than to be checking your phone halfway through.
The Soho Theatre is the perfect setting too, and the evening shows are a right laugh, everyone in the audience jovial, drunk and gay. Jovial, drunk and gay are three of our favourite things.
So whether you're into musicals or not, mince on down to the Soho Theatre this March – you won't regret it!
A Night At The Musicals is at The Soho Theatre from Monday 11th – Saturday 30th March. For more info and tickets, head to sohotheatre.com.