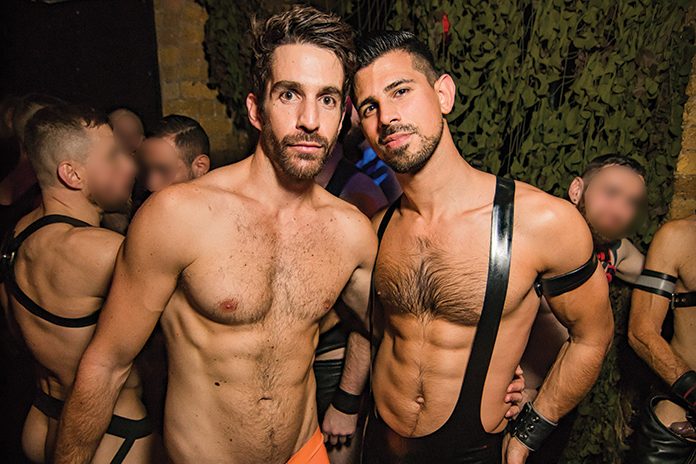 The leather/rubber party is coming to London this weekend
This week, notorious dress code night RUT is rambunctiously roaring back in to Vauxhall for another of their slick, salacious parties!
RUT is known for having one of the strictest dresscodes in London; after royal weddings and tea at the Ritz. But at this particular establishment, you're not expected to be decked out in a three piece morning suit or a Victoria Grant fascinator (£1399, Harrods).
No, this is all LEATHER AND RUBBER! Harnesses, jackets, jeans, full body suits, chaps – anything goes, as long as it's leather and rubber.
London's gay fetish scene has been enjoying a welcome renaissance over the past few years, with a younger crowd getting out there and getting involved. It seems people are finally getting bored of the apps, seeking tangible pleasure rather than virtual to-ing and fro-ing. Encouraging news!
RUT's creator is called, fittingly, Rob Rutt – for more info on him and the night, follow him on Instagram @rob.rutt
RUT is this Saturday 30th March at Bloc South, 65 Albert Embankment, SE1 7TP. 10pm – 5am. £15 advance tickets, £20 OTD. Hit attending here.