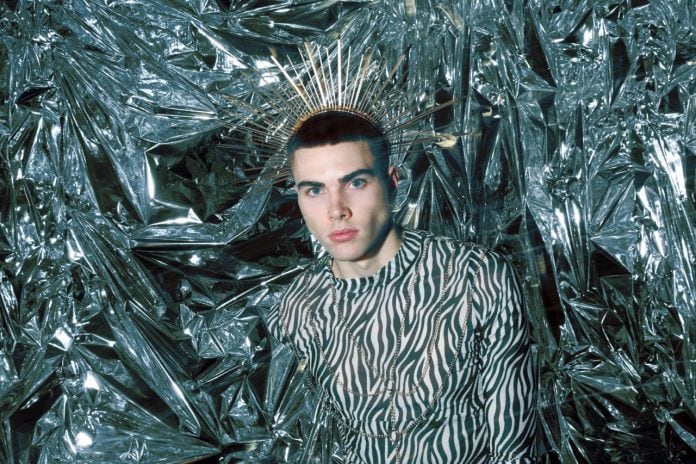 Having already celebrated their 6th anniversary, Pornceptual are one of Berlin's leading queer parties. Known for their diverse & inclusive nights mixing freedom of sexual expression, visual & performance art and immaculate music policy, Pornceptual are one of the leading voices in the Berlin underground. We catch up with founders Chris Phillips and Raquel Fedato ahead of their headline showcase at Berlin Berlin Uncut with Special Guest DJ Boris from Ostgut Ton.
Can you tell us how Pornceptual came to life?
Chris: I founded the project back in Brazil as a way to express my own sexuality in a creative way. It was a personal response to the lack of variety in the porn I could find available online. But it then developed into a more collaborative/collective project. From the website, we developed the events, the printed magazine and the online fetish shop. Raquel and I are in charge of the main organisation, but we now have different people in our collective supporting us in various aspects of Pornceptual such as my brother Eric Phillips (magazine), Kasper Burghout (shop/events), Pierre Emo (movies/events), among others.
Raquel: The intention behind the project was to create a sexually affirmative movement guided by the need for our generation to develop a body and sex-positive kind of porn, which doesn't exploit its participants and furthermore its audience. Chris and I run the project as a collaborative platform, which gives us the opportunity to work with artists from all over the world. He is responsible for the creative/artistic part, and I take care of the marketing/business related development of the project. This is especially interesting because both of us come from very different career backgrounds, which is in the end what puts Pornceptual to work.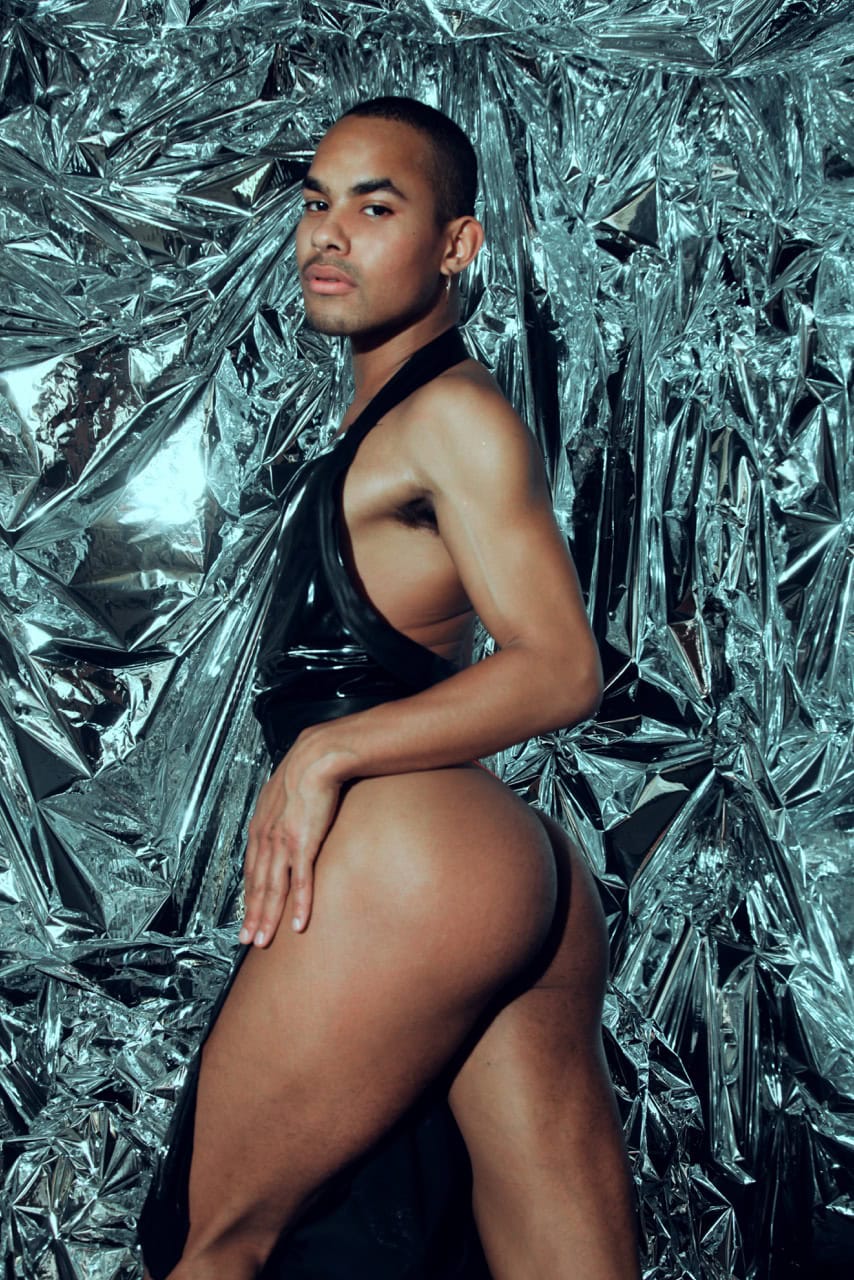 For the uninitiated, what does a typical night at a Pornceptual party entail?
Chris: Pornceptual is not about sex, it's about sexual freedom. To get inside, you are required to have an open mind and to understand the rules about respect and consent. You are also expected to dress for the occasion and follow the dress-code according to the night's theme. Once inside, you are free to experience different elements. Either to dance, check some visual art or fuck.
Known for your incredible photos, projects and magazine editions that reflect the diversity within the gay and mixed crowds, why is this so important for you to showcase this?
Chris: We started as an art project and keeping this artistic direction has always been very important to us. We believe that mainstream porn lacks diversity and that it should include a wider range of representations, both in terms of format and content. We are also aware that the electronic scene (even the gay one) can be very sexist and masculine-oriented. Being queer is not only about being conscious about those issues, but also extending this critic to ourselves as a form of self-reflection. There is still a long way to go to make both porn and parties more inclusive and diverse.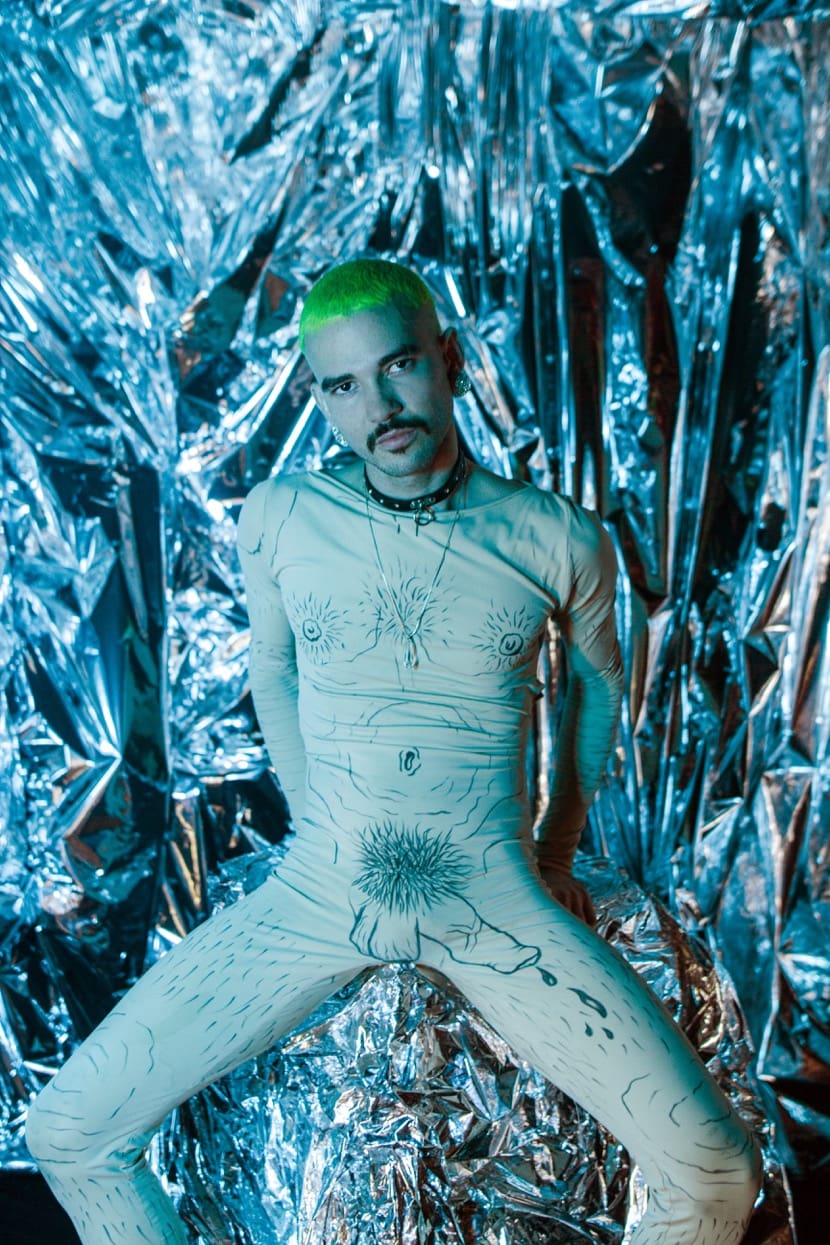 One of Berlin Berlin's favourite guest collectives, what do you think London can learn from the Berlin scene and what can clubbers expect on the night?
Raquel: Berlin's vibe and mentality allowed us to experiment with different ways of producing and consuming pornography that would have never been possible in another city. It allowed us to grow (almost) free of censorship and harassment, and this is something other cities could learn from Berlin. Clubbers can expect a safe environment to explore their sexual desires when coming to Pornceptual.
Berlin Berlin Uncut – Day & Dark Rave is at Egg London, 200 York Way, from 2pm to 6am on the 21stof April. For your tickets head over to EggLondon.co.uk.