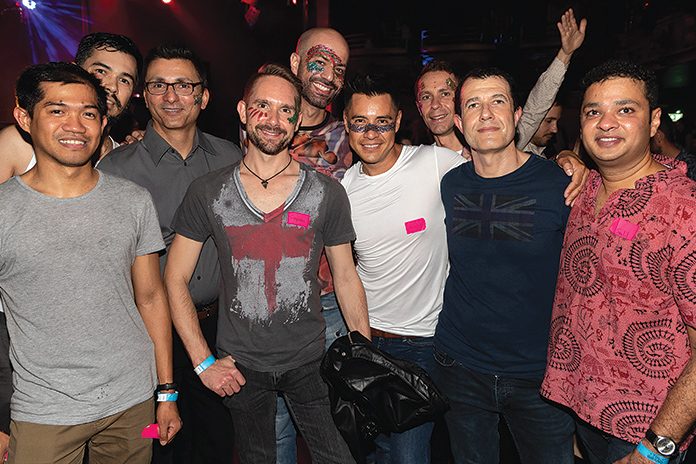 The gay meet-up group with an emphasis on empathy
---
Will You Be There Darling, or WYBTD (cuz abbreviations are like well cool) is the monthly meet up for gay, bisexual and trans men.
It's a social group, with an emphasis on encouraging friendly, non-judgy vibes. If you've had bad experiences around gay men before, and are a bit apprehensive about getting back out there, this might be the one for you.
They do a range of activities, from going to see plays, to club nights, to daytime activities like barbecues and picnics.
It's their birthday on 7th April, and with almost 5000 members, they've got a lot to celebrate. We got founder Michael Rangos to tell us more;
"WYBTD is a free all-encompassing meetup group for gay men who like to go out, be entertained and socialise. No more missing out on fun events because you have no-one to go with or are reluctant to go alone.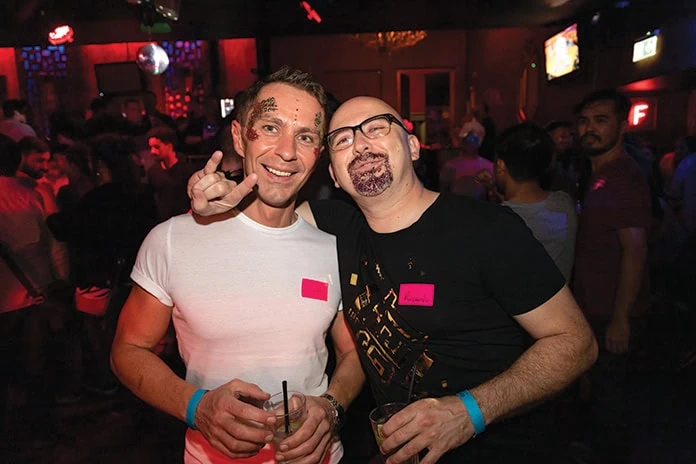 Covering all tribes from the pretentious culture vultures to the unapologetic trashy queens and everyone in between. Whether you are single, partnered or polyamorous there is something for everyone! We don't believe in gender stereotypes (such as masc/fem) or slut-shaming or body-shaming. We are all 'good gays' just maybe some are more shy or socially anxious than others.
All Meetups are organised by a friendly-faced host whose prime responsibility is to ensure all new members are welcomed, introduced to the group and not excluded. We have very quickly built a great reputation for making everyone feel comfortable and welcome.
We don't believe in boxes, labels or tribes – we are all QUEER! We welcome all MSM (men who have sex with men) regardless of where you belong on the LGBTQ+ spectrum. So you are welcome to join us regardless of your social background, income, colour, ethnicity, disability, HIV status, size, age, shape or even hairiness. None of us are equal until ALL of us are equal.
We have been called the "non-judgemental" Meetup group and we are rather proud of that! We love 'teenagers of all ages' but we also love queers who want to act either their age or even older, which is why we have events for all ages and personalities. So let's go out and do more things that make you forget to check your phone!
We believe in disconnecting (at least temporarily!) from our mobile-enabled, click-bait geo-social networks and reconnecting in a meaningful way through face-to-face socialising instead. After all, we live in our brilliant London culture bubble, where we're used to having access to the crème de la crème of entertainment every night of the week, so let's take advantage of it!
We organise Meetup events of all kinds such as art galleries, cabaret, cinema, comedy, dance, museums, music concerts, spoken word poetry and theatre – as well as clubbing nights, cruising bars, drag shows and even sex parties!
---
A typical weekend's activities might look like this:
Friday: WYBTD Party at Fire in Vauxhall [The friendly, integrated, social & non-tribal clubbing experience!]
Saturday: Art gallery in the afternoon. Off-West End play or independent cinema followed by Clubbing
Sunday: Brunch, comedy cabaret afternoon at the Royal Vauxhall Tavern followed by Horse Meat Disco at the Eagle.
So regardless of whether you prefer Hard On or Kylie (or both at the same time!) join one of the most all inclusive Meetup groups for gay men!"
For more info and listings of future events, head to meetup.com/WYBTD-will-you-be-there-darling