Thinking of getting in shape this year? QX recommends Soho gym Sweatbox.
---
Sweatbox is one of London's most iconic saunas – it's owned and run by people who care about their community and their customers, and it shows. They always strive to make things as friendly and safe as possible – there's no reason why we shouldn't get steamy with each other in an attitude-free environment.
After their glossy, gorgeous refurb last year, they're cruising into the new decade with a host of exciting new stuff. Their Sunday naked workout sessions in their gym section have already proven a salacious success – just watch where you put those dumbbells!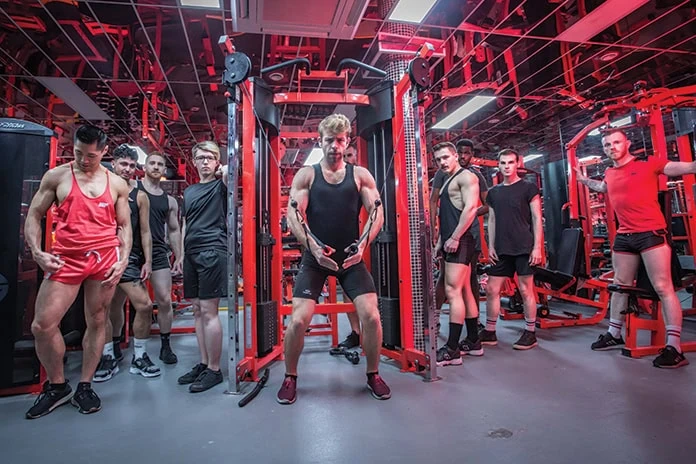 Yes, they've got a fully functioning gym as well as their notorious sauna facilities – it's kitted out with all the latest state-of-the-art equipment and always packed with gorgeous guys who are, in the inimitable words of 00s songstress Fergie, "up in the gym just workin' on that fitness". Sweatbox have got a special gym sale on this month, offering an annual pass for £395. B-A-R-G-A-I-N!
They're also continuing their free STI screenings from the Dean Street team on Monday and Thursday evenings, as well as their super popular student nights on Thursdays, where everyone under 25 gets in free.
So come in from the cold and spice up boring, dry old January with sex-positive vibes at the hottest venue in Central London!
---
Sweatbox is at 1-2 Ramillies Street, W1F 7LN. Open 24 hours. For more info, head to sweatboxsoho.com
---
QX Magazine App Updated: At iOS & Android Download FREE. Improved graphics. Convenient digital magazine experience. App and website integration. Hot spots open websites 'on the page', without leaving the App or the page you're on. Click on any url to find out more. Layered pages (adverts and editorial) let you drill down and find information while still on the page. Click 'done' to leave any website and you're still on the page. Open the QX website in the app to access venue info pages. Postcode links open in google maps. Register if you want free news email in your in box. Skip if you don't.
Stay in touch with QX Magazine on Twitter
Check us out on Instagram
---